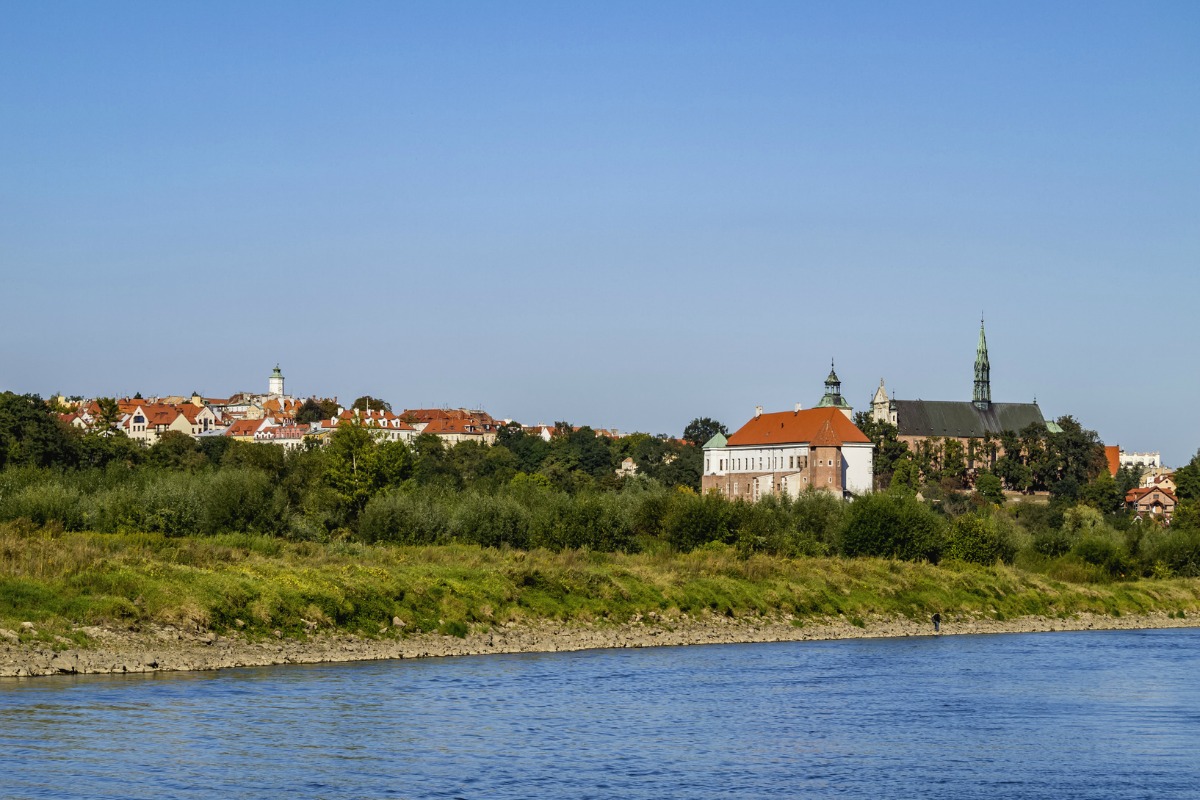 Swietokrzyskie is one of the regions to benefit from the high-speed fibre
Nokia and Infracapital, the infrastructure arm of M&G Investments, have won a tender from the government of Poland to design, build and operate advanced fibre optic networks to deliver broadband service to residences and schools in 12 under-served regions mostly in the northern and central parts of the country. The companies expect to sign an agreement for a 13th region in July.
The networks, based on Gigabit Passive Optical Network (GPON) technology, will deliver speeds of 100 megabits per second (Mbps) to more than 400,000 homes and approximately 2,500 schools in the largely rural or provinces of Lodzkie, Swietokrzyskie, Kujawsko-Pomorskie and Warminsko-Mazurskie.
The networks will be built and operated as wholesale open access networks, with services to be marketed and delivered by retail service providers. This transformational initiative has been driven by Poland's Ministry of Digitalisation and subsidised in part by grants from the EU under its EU Digital Agenda 2020 programme.
This programme targets the delivery of fast broadband services with download speeds of at least 30 Mbps to all EU citizens, and at least 100 Mbps to 50 percent of EU citizens, by 2020.
Beginning in 2018, these under-served regions of Poland will benefit from a high-speed, high-quality and resilient fibre network that can deliver ultra-broadband services that will help to better connect schools, provide e-health and digital services and deliver socio-economic benefits, as well as supporting residential triple-play services such as HD video streaming, 4K TV, and real-time gaming.
This project builds on Nokia's strong track-record supporting government-driven broadband initiatives to both national and regional governments worldwide. It also highlights the progress of Nokia's strategy of expanding its customer base outside of the traditional telecommunications sphere, a key focus of the company.
Osvaldo di Campli, head of Global Enterprise & Public Sector at Nokia, said: "For many years, Nokia has been a partner to government organizations like Poland's Ministry of Digitalisation that are looking to deliver broadband connectivity to citizens regardless of their location. This exciting project with our partner, Infracapital, will help to ensure that everyone in Poland who wants a high-speed internet connection has access to that service. We are proud to play an important role in bridging the digital gap."
If you like this, you might be interested in reading the following:
Nokia joins Smart Tampere initiative
The project brings together government agencies and local companies, NGOs and citizens of the Finnish city
smartcitiesworld.net/connectivity/connectivity/nokia-joins-smart-tampere-initiative
Smart grid project in Poland
Project aims to reduce the total costs of energy storage systems by introducing a hybrid energy storage system
smartcitiesworld.net/news/news/smart-grid-project-in-poland-1501
Nokia's bid to lead in 5G, IoT and the Cloud
Mobile World Congress will see the company demonstrate its intention to lead in high performance networks as well as expand into new verticals
smartcitiesworld.net/connectivity/connectivity/nokias-bid-to-lead-in-5g-iot-and-the-cloud