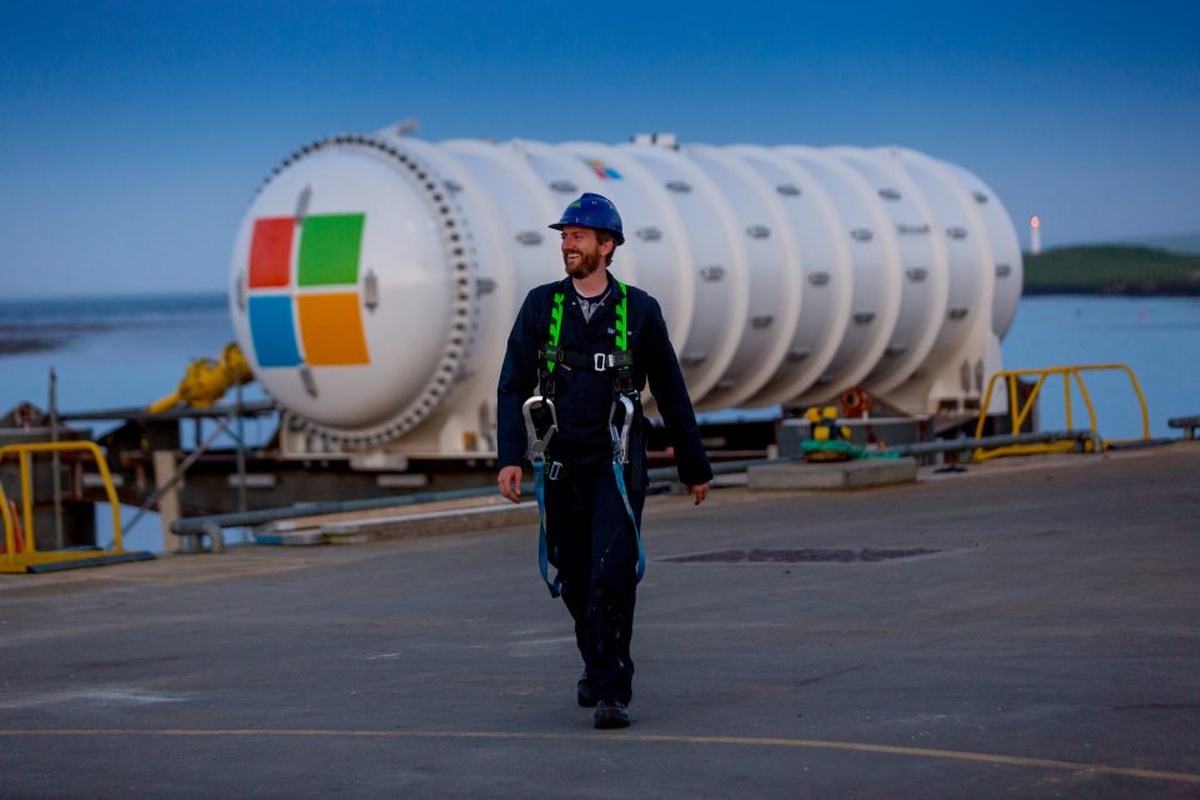 The prototype data centre will be powered by renewable energy
Microsoft has entered the second phase of a research project to determine the feasibility of self-sustaining subsea data centres.
Dubbed Project Natick, the shipping-container-sized prototype will be left in the waters surrounding Orkney for a set period of time before being recovered. It can hold data and process information for up to five years without maintenance.
Despite being as powerful as several thousand high-end consumer PCs, the data centre uses minimal energy, as it's naturally cooled, writes Cindy Rose, chief executive of Microsoft UK, in her blog.
It is powered by renewable energy from the European Marine Energy Centre tidal turbines and wave energy converters, which generate electricity from the movement of the sea. Creating solutions that are sustainable is critical for Microsoft, and Project Natick is a step towards the company's vision of data centres with their own sustainable power supply.
According to Rose, it also builds on environmental promises Microsoft has made, including a $50m pledge to use artificial intelligence (AI) to help protect the planet.
Almost half of the world's population lives near large bodies of water. Having data centres closer to billions of people using the internet will ensure faster and smoother web browsing, video streaming and gaming, while businesses can enjoy AI-driven technologies, Rose claims.
"I often hear of exciting research projects taking place at our headquarters in Redmond and other locations in the US, so I'm delighted this venture is taking place in the UK," said Rose.
"It sends a message that Microsoft understands this country is at the cutting-edge of technology, a leader in cloud computing, artificial intelligence and machine learning. It's a view I see reflected in every chief executive, consumer and politician I meet; the UK is ready for the Fourth Industrial Revolution and the benefits that it will bring."
The project has also received backing from the Scottish government.
"With our supportive policy environment, skilled supply chain, and our renewable energy resources and expertise, Scotland is the ideal place to invest in projects such as this," added Paul Wheelhouse, energy minister.
"This development is, clearly, especially welcome news also for the local economy in Orkney and a boost to the low carbon cluster there. It helps to strengthen Scotland's position as a champion of the new ideas and innovation that will shape the future."
If you like this, you might be interested in reading the following:
Largest data centre in the world proposed
Kolos is aiming to create the cost-effective and environmentally friendly data centre in Norway
Data centre further fuels Hull's smart city plans
A £5 million centre in the northern England city aims to create new opportunities for local business and technology firms
World's first tropical data centre pilot
Singapore is to pilot a hot climate data centre, which could reduce energy consumption by up to 40 per cent