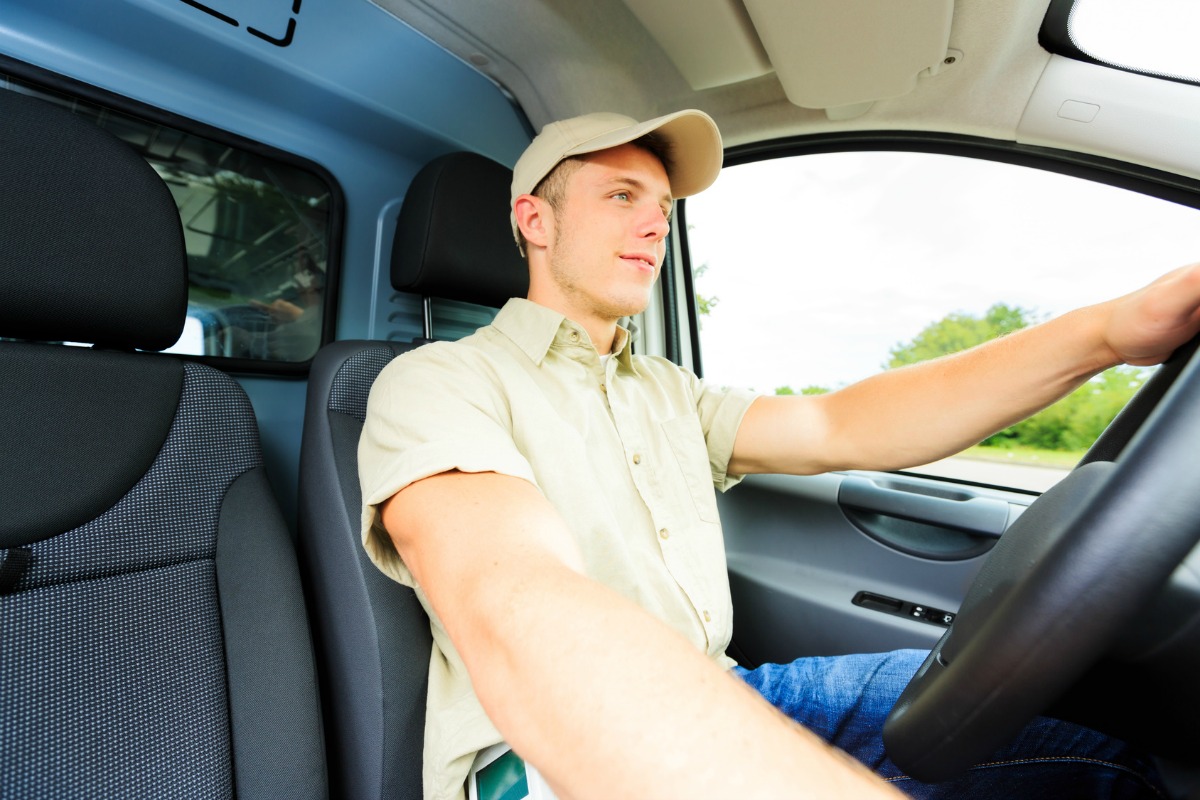 App aims to change driver behaviour and improve safety
GreenRoad has launched Drive, a smart mobility app that aims to improve driver safety and productivity for business-based transportation.
The company said the app makes "enterprise-class driver safety and behaviuor technology" accessible to all stakeholders connected to smart city missions.
The data-driven technology behind the solution detects human errors in real-time, builds anticipation with drivers to the road conditions and suggests driving styles to help lower the number of errors made.
GreenRoad claims its track record -- with more than one million driving years -- showed a consistent error reduction of between 60-70 per cent with its enterprise fleet customers.
"Technology advances have allowed GreenRoad to transform its hardware based solution into an everyday mobile app. It's a huge advantage that has allowed us to give every business driver the power to drive a safer journey supporting vision zero initiatives worldwide," said Zeev Braude, president and CEO of GreenRoad technologies.
"For the past 10 years, our enterprise-scale solutions have reduced driver errors and accidents at unprecedented rates and made our roads worldwide safer and greener."
Drive provides a personalised driving safety profile which aims to help drivers minimise errors and adjust their driving behaviour to address contextual challenges such as type of vehicles, local weather conditions, mission, driving hours as well as the driver's historic data.
In addition, GreenRoad uses deep learning tools to improve the collective intelligence to continuously improve the personalisation of the safety profiles for every driver in the fleet.
"Today, commercial fleets are just the tip of the iceberg, as the shared economy shapes the future of transportation, we are democratising driver safety making our data, our application and deep learning in the field of driver behaviour available to the masses," added Braude.
In a separate announcement, the company said that the National Grid's UK capital delivery division has signed up as a client and is offering its in-vehicle GreenRoad Mobile technology as a trial to some UK drivers on a voluntary, incentivised basis.
Piloting of GreenRoad's solution within the division is part of National Grid UK's efforts to promote a culture of safety and address one of the biggest risks of their employees' workday: driving while on the job.
Offering employees an opportunity to use GreenRoad is part of the division's larger risk reduction programme to improve safety among its employees.
The capital delivery division is responsible for the construction of major gas and electricity projects within the UK.
If you like this, you might be interested in reading the following:
Flex and Savari announce connected car initiative
New arrangement expands on their existing design and manufacturing partnership
smartcitiesworld.net/connectivity/connectivity/flex-and-savari-announce-connected-car-initiative
Mobileye kits out NYC cars with anti-collision tech
Solution also allows vehicle and fleet owners the opportunity to review the driving behaviours of their operators
smartcitiesworld.net/news/news/mobileye-kits-out-nyc-cars-with-anti-collision-tech-1400
Audi launches first vehicle-to-infrastructure tech in the US
Las Vegas continues its leadership in smart city technology by being the first city to connect traffic signal network to vehicles
smartcitiesworld.net/connectivity/connectivity/audi-launches-first-vehicle-to-infrastructure-tech-in-the-us