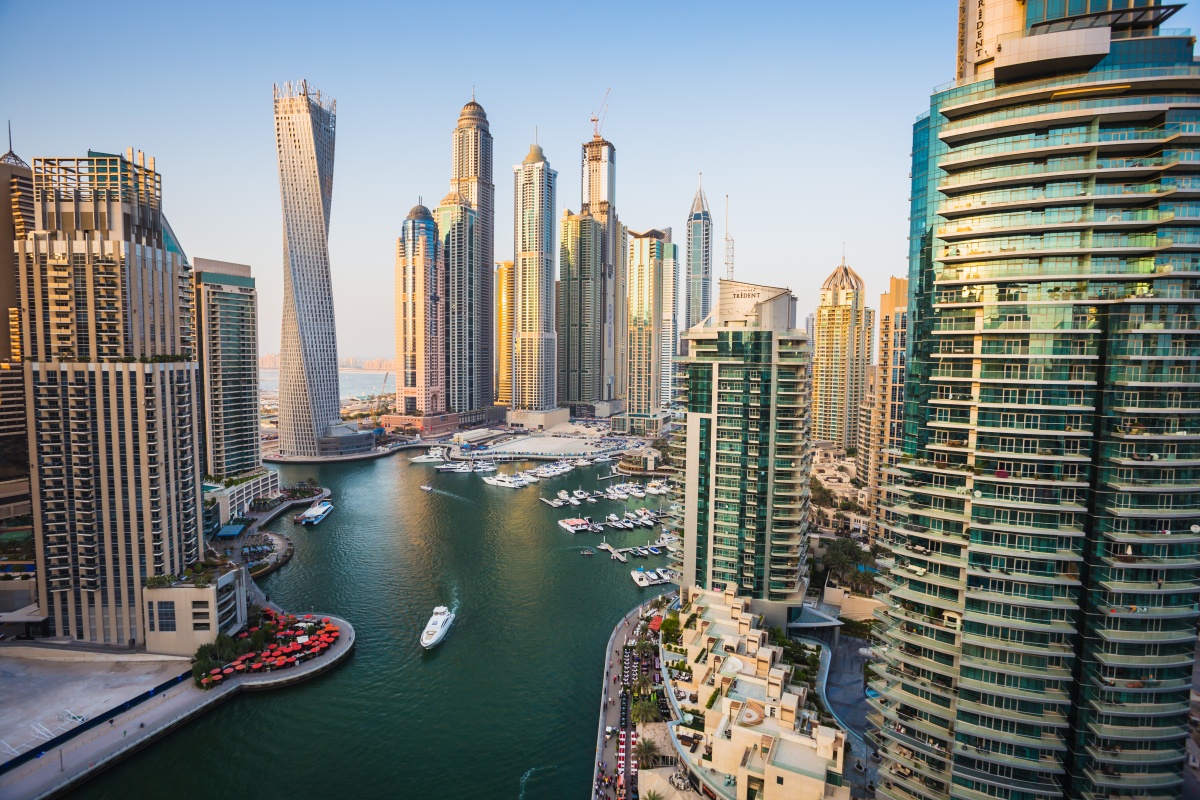 Smart Dubai wants to build the largest international network of smart cities
Smart Dubai, the government body set up to ensure that Dubai becomes the smartest and happiest city in the world, is expanding its Smart Dubai Global Network, an international network of smart cities.
With more than 140 members, the network represents government and private sector organisations, research centres, academic institutions, media channels and experts from various fields, including Blockchain, Internet of Things (IoT), Artificial Intelligence (AI), big data, government paperless services, and other emerging technologies.
"The Smart Dubai Global Network was launched with a view to establishing a comprehensive global platform for exchanging views, insights and ideas on the best mechanisms to create Smart Cities," said Dr Aisha Bint Butti Bin Bishr, director general, Smart Dubai.
"It discusses the most important strategies for developing the cities of the future and meeting the needs of people across an array of fields and sectors."
Since its launch in April this year, the network has expanded to include a number of global smart cities' leaders and Smart Dubai is committed to developing the network to include more industry players. It will organise the inaugural annual members meeting to take place in Dubai in 2019.
Members join the network online and are visible to one another through the first global smart city directory. It enables them to reach out to one another to collaborate on mutually beneficial areas of interest.
Smart Dubai is also taking steps to engage the private sector in the data economy. It organised a workshop on the subject as part of its efforts to implement a strategy and policy package to engage the private sector in the Dubai Data Initiative.
With 55 entities – all trailblazers in the data sector, including government departments alongside local and international private companies and start-ups – the workshop saw participants engage in insightful discussions regarding the formulation of the Dubai Data Strategy. Participants explored the challenges and opportunities presented by private-sector data in Dubai, and discussed data-exchange platforms, emerging technologies, and the rules and regulations for data marketing and sales.
"Data is the bedrock upon which smart cities are built and developed; with that in mind, and in an effort to implement the Dubai Data Law, Smart Dubai launched a series of data policies earlier this year to boost the emirate's data-exchange capacities," said Younus Al Nasser, assistant director general, Smart Dubai and CEO, Dubai Data Establishment.
"Establishing an integrated and holistic data environment ensures optimal organisation and exchange of data. This is essential for maintaining and utilising the digital wealth of the emirate and maximising its positive economic impact.
If you like this, you might be interested in reading the following:
Dubai begins paperless trail
Smart Dubai is implementing the first phase of its strategy which aims to digitise internal and external transactions at government organisations
Smart Dubai publishes first data progress report
The Roads and Transport Authority, Dubai Electricity and Water Authority and the Department of Tourism and Commerce Marketing have made the most progress with using data to aid Dubai's transformation
Smart Dubai launches global network
Initiative launched at this week's Smart Dubai Future Now event aims to further Dubai's position as a world leader in smart city technology