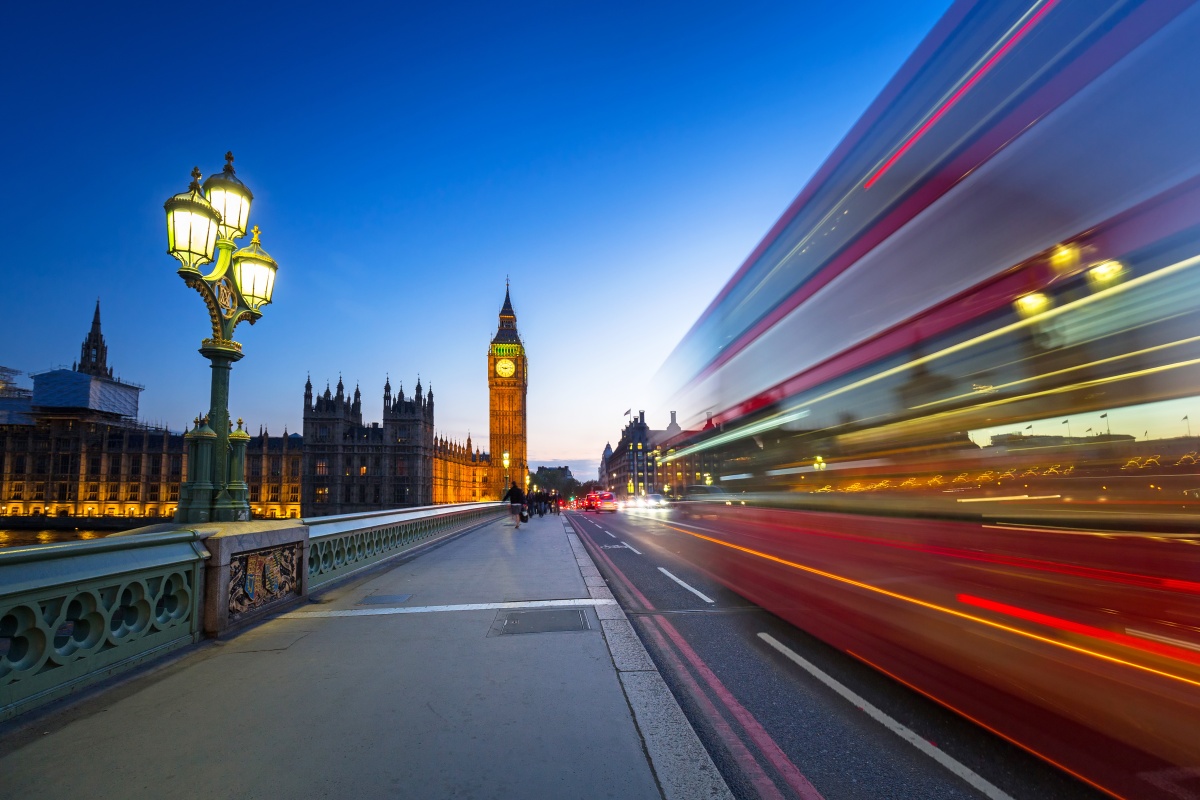 London is leading the way in cleaning up its transport network
London is to create the largest double-decker electric bus fleet in Europe. The Mayor of London, Sadiq Khan, made the announcement as he brought together city leaders from across England and Wales for a national air quality summit.
It follows his call earlier this week for the government to ban the sale of new pure diesel and petrol cars and vans by 2030.
Transport for London (TfL) has confirmed that the 68 new electric double-decker buses will be added to London's growing green bus fleet next summer. Two routes run by Metroline from Barnet to central London will be exclusively operated by electric double-decker buses.
Around 20 million people from towns and cities in England and Wales attended the historic summit in London yesterday (20 June) to urge the government to tackle the nation's growing air quality health crisis. The summit, organised by the Mayor of London, UK100 network of local government leaders and Institute for Public Policy Research (IPPR), will see city leaders, Members of Parliament and the Environment Secretary Michael Gove discuss plans to improve the country's air quality.
Poor air quality is estimated to contribute to more than 40,000 premature deaths across the country each year, with emissions from cars and vans estimated to cost £6bn annually to the NHS and society.
At the summit, the city leaders covering Bradford, Bristol, Cardiff, Greater Manchester, Leeds, Leicester, Liverpool, London, Newcastle, Oxford, Sheffield, Southampton and the West Midlands will underline their commitment to reduce emissions and tackle pollution as they set out a list of joint priorities for the government and vow to work together as a new air quality network of cities.
The call to government includes a modern Clean Air Act with tighter pollution limits and new powers, a targeted national vehicle renewal scheme, an enhanced Clean Air Fund to support local action, and support for UK businesses to enable Britain to be a global leader in manufacturing low-emission vehicles.
"Today's summit is a historic moment for the country. Leaders from across England and Wales have never met in such numbers to tackle our nation's toxic air quality," said Khan. "It shows how serious our problem is and how committed we are to tackling it."
Next year, TfL aims to have 240 electric buses running on the network and for all new double-deck buses to be zero-emissions or hybrid, with every single-deck bus in central London to be zero-emission by the following year. Ultimately, by 2037 all buses in London will be zero-emission.
Claire Mann, TfL's Director of Bus Operations, said: "We're committed to reducing emissions from London's buses and making routes 43 and 134 exclusively electric is an important step to a zero-emission fleet.
"Buses are crucial to reduce Londoners' reliance on cars, and with this landmark order it means the largest pure electric double-deck bus fleet in Europe will help reduce emissions across the capital. Electric buses are good for air quality and improve the customer experience, with less noise and fewer vibrations, all creating a more comfortable journey."
If you like this, you might be interested in reading the following:
London mayor leads call for clean air
The leaders are set to call for a national vehicle renewal scheme, more support to deliver Clean Air Zones and a Clean Air Act to tackle air pollution
London mayor launches smart roadmap
Sadiq Khan publishes his plan to make London the world's smartest city and launches a city-wide tech talent initiative
'World's largest' EV charging network for UK
Plan is to develop 45 sites around the country, installing grid-scale 50MW batteries at electricity sub-stations