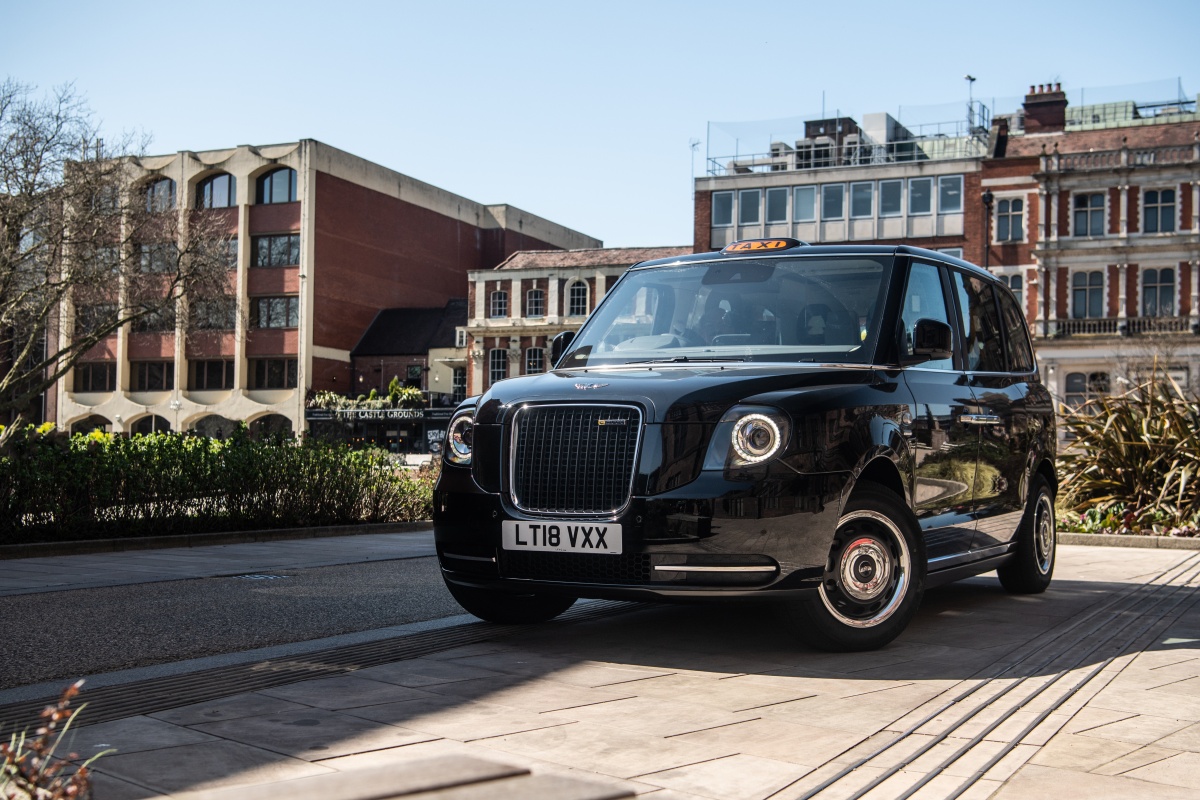 The LEVC TX has started appearing on the streets of Edinburgh
The London Electric Vehicle Company's (LEVC) TX electric taxis are on sale in the Scottish capital of Edinburgh, following a deal signed with Union Motor Company. The company has been based in Edinburgh for 22 years and made the decision as it believes the taxi market can play a key role in cutting pollution in Scotland's capital.
Union Motor Company has also invested in two charge points at its dealership and several staff members have undergone rigorous training to ensure they are ready to service these electric vehicles.
The first vehicle was handed over to David McMillan, 67, who has been an Edinburgh cabbie for seven years. He made the jump to an electric taxi to cut emissions and also estimates he will save around £460 per month from making the switch.
LEVC's TX is a range-extended electric vehicle, which means that the vehicle is only ever driven by its powerful electric motor. However, there is a small petrol engine on-board which can top-up the battery, should the driver be unable to charge. This technology will give drivers a range of up to 377 miles, and a zero emissions range of 80.6 miles.
This technology set up means that the move to electric will save drivers on average £100 a week in fuel. The PCP finance contract for the vehicle will cost £177 per week, which compares with £167 per week for the outgoing diesel vehicle. McMillan, who usually covers 100 miles a day, estimates that he will save £458 per month from making the switch. Further cost-savings come from service intervals that jump from 12,000 miles to 25,000 miles.
"This is the future of all vehicles," said Danny Flynn, founder of The Union Motor Company. "They will be essential to protect our urban environment and improve air quality."
As well as improving the city's air quality, TX customers and their passengers will benefit from the TX's new multi-filter system that works to remove gases and particles from the incoming air. Also, an in-built air quality sensor also automatically closes the external air intake if it detects increased levels of pollution in the outside air.
Edinburgh residents will also benefit from active and passive safety systems which will help to protect both the vehicle and other road users too. These include forward collision warnings, autonomous emergency braking and emergency brake assistance.
If you like this, you might be interested in reading the following:
London electric taxi certified for passengers
The London EV Company's new TX taxi can carry fare-paying passengers and says it is ready to revolutionise the passenger experience
Electric Nation makes final charge
All participants in the UK electric vehicle charging project have been kitted out with smart chargers as the trial moves into its final phase of learning
Envoy builds out Californian footprint
Envoy vehicles will also be available at several additional to-be-announced Los Angeles and Bay Area properties