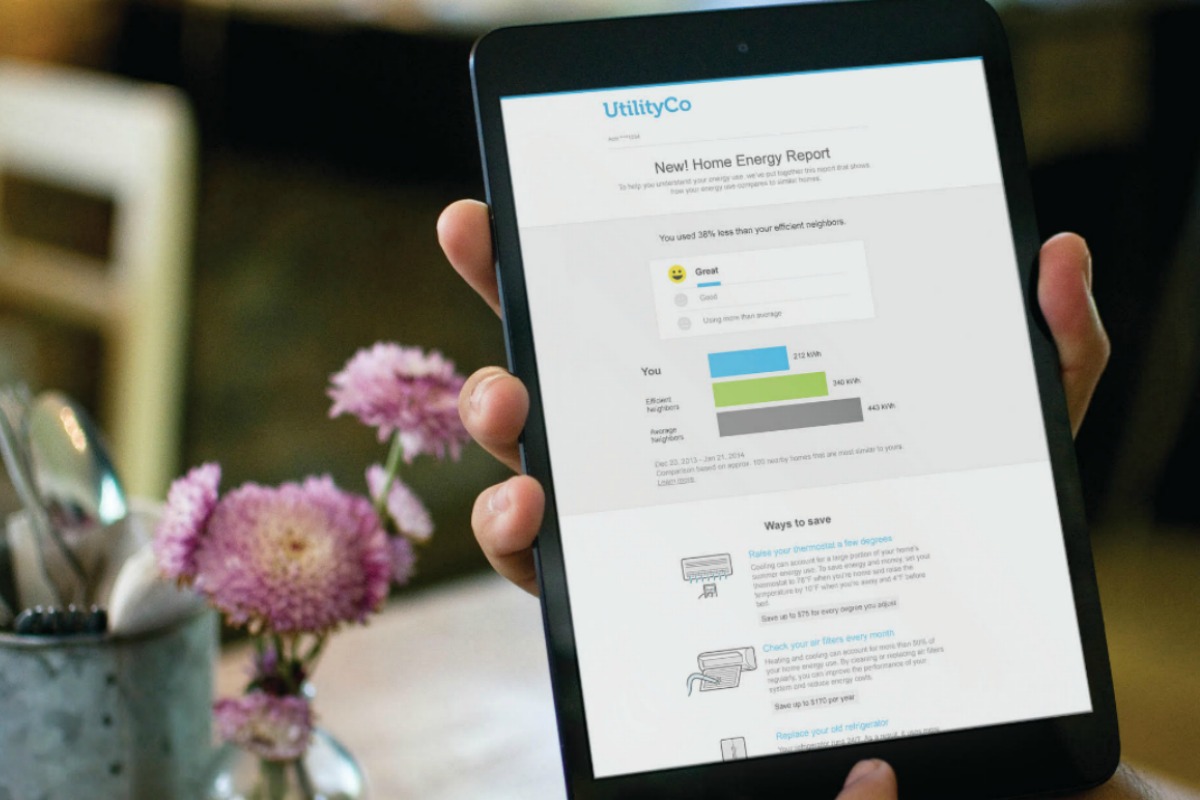 What you can measure, you can change
Cloud-based software provider Opower's technology is being used to power an energy efficiency programme launched by gas service company South Jersey Gas (SJG). It claims it will help 170,000 in the southern half of the US state to achieve energy and cost-savings. Opower specialises in the utility industry and its Home Energy Reports and online tools and will provide householders with personalised views of their energy use as well as recommendations on how to make their homes more efficient.
"We are excited to empower our customers to save money and energy by not only providing them with personalised insights, but a high quality customer service experience," said Jeffrey DuBois, president of South Jersey Gas. "This is a great opportunity to engage our customers and achieve more robust energy efficiency goals."
Opower's reports combine behavioural science with Big Data analytics to provide useful information about whether a household's energy use is in line with similar-sized homes, the time of year, and local weather patterns.
"We are excited about our partnership with South Jersey Gas because it demonstrates how using innovative technology can positively transform relationships with customers while improving a business' bottom line," said Opower CEO Dan Yates. "The utilities industry is undergoing rapid transformation and companies like SJG are showing how to be innovative energy advisors to meet the modern customer's needs."
South Jersey Gas' partnership with Opower also includes web tools engineered to elevate every customer interaction and to improve its marketing and digital operations.
Meanwhile, National Grid, one of the largest investor-owned utility organisations in the world, has expanded its customer engagement and efficiency programme with Opower in Massachusetts and Rhode Island to New York. As part of the multi-year partnership, a further three million residents in New York will have access to online energy insights.
"Our partnership with Opower is part of National Grid's commitment to providing a modern, 21st century utility experience to our customers," said Terry Sobolewski, chief customer officer of National Grid. "Our customers in Massachusetts and Rhode Island have saved $100 million on their energy bills with this innovative program, and we are excited to offer our New York State customers the tools and resources to do the same. This program also supports the innovation that we're driving as part of New York's Reforming the Energy Vision (REV) initiative."
National Grid's partnership with Opower forms a cornerstone of its blueprint for customer engagement, which leverages the power and flexibility of Opower's software platform. National Grid's deployments of energy efficiency and digital engagement tools will generate more than 33 million personalised customer touchpoints per year, which are designed to help customers better understand their energy usage and save on their bills. It was the first utility on the east coast to deploy Opower's energy efficiency programme for customers in Massachusetts and Rhode Island. Customers in those states have saved enough energy to eliminate the carbon dioxide created from powering nearly 48,000 homes for an entire year.