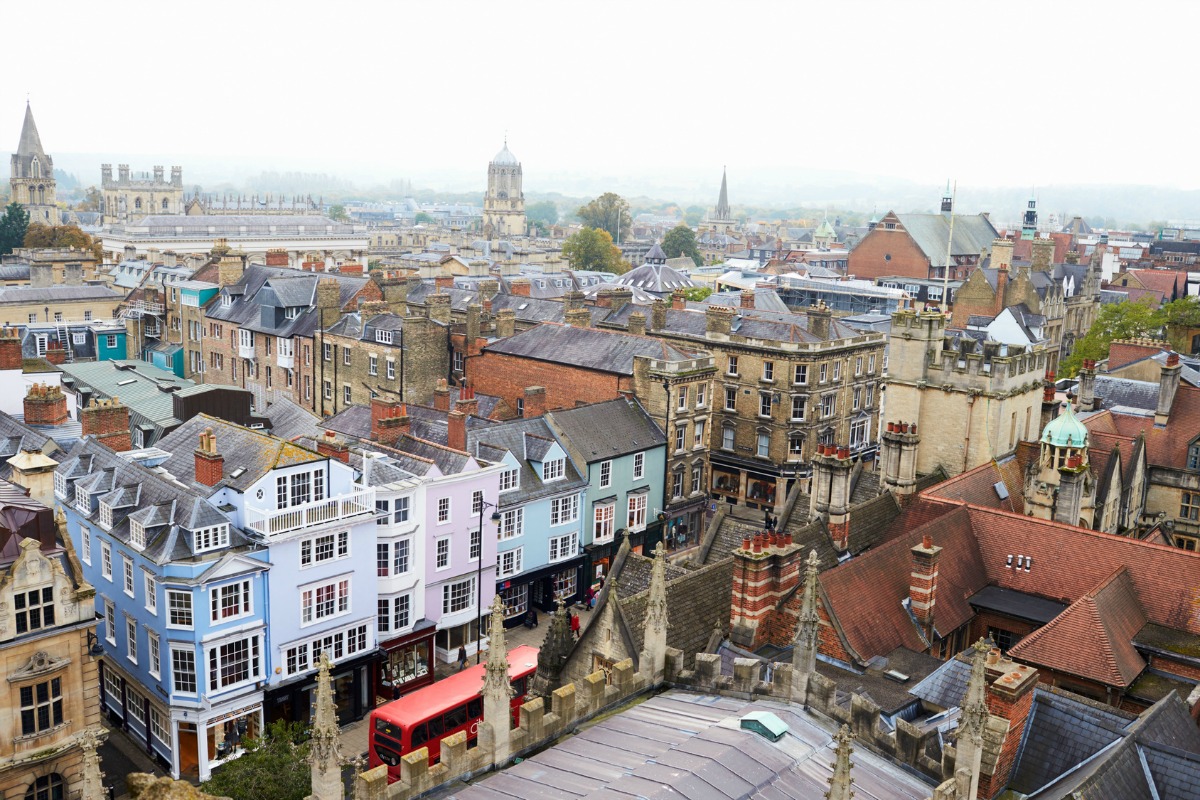 As part of Smart Oxford, Oxfordshire council welcomes collaboration with tech providers like enLight
enLight has introduced a smart cites pilot kit aimed at helping councils and local authorities to better understand and address air quality.
The kit combines an enLight lighting upgrade with a selection of enSense sensors for monitoring air quality, noise levels, localised flooding and microclimate levels.
Levels of nitrogen dioxide (NO2), emitted mostly by diesel vehicles, have been above legal limits in almost 90 per cent of urban areas in the UK since 2010 and toxic fumes are estimated to cause 23,500 early deaths a year.
Two thirds (68 per cent) of travel to and from work is by car and nearly half (46 per cent) of 5-10 year olds are driven to school but air pollution is 9-12 times higher inside a car than on the street. Air pollution levels are often higher in the morning but time-based levels across multiple locations are not easy to assess without the use of dedicated sensors like those available as part of the smart cites pilot kit, said enLight.
"With such worrying statistics facing the nation, air quality is now a key priority for communities across the country so we are delighted to be working with councils to help them to better understand their environment and to deploy our innovative technology to support the goal for cleaner cities, towns and villages," said Gary Atkinson, CEO of enLight.
According to enLight, the kit enables local authorities to try out new smart city data collection technologies and use the data to build a business case for a larger deployment. They are offered in recommended bundles to provide statistically relevant data but can be customised subject to specific priorities and available budget.
enLight's solution not only measures the key gases responsible for poor air quality, but also overlays this data on other environmental factors such as traffic type and quantity, ambient temperature, humidity and barometric pressure.
"Our research shows the majority of urban residents want to see action to tackle pollution," said Chris Large, senior partner, Global Action Plan.
"It is also clear that the public wants business and government to join them in tackling pollution as swiftly as possible. If new technologies and ideas can speed up progress, we should welcome them to the mission to clean up our air."
"As part of our Smart Oxford initiative, Oxfordshire County Council [is] committed to finding innovative solutions to tackling the challenges all cities face in improving the quality of life for our citizens," added Laura Peacock, innovation and research manager infrastructure, innovation and development communities, Oxfordshire County Council.
"We welcome collaboration with companies such as enLight to help us identify the best solutions."
If you like this, you might be interested in reading the following:
Bosch and Intel combine for cleaner air
System enables real-time analysis of ambient air pollution that communities can leverage for a variety of applications
smartcitiesworld.net/connectivity/connectivity/bosch-and-intel-combine-for-cleaner-air
App teaches Helsinki citizens about pollution
The crowdsourced noise data is collected by smartphone microphones and users must activate the function
smartcitiesworld.net/news/app-teaches-helsinki-citizens-about-pollution-1793
Aldes adds BreezoMeter air quality data to its product portfolio
Outdoor air pollution levels available through the AldesConnect smartphone app and website
smartcitiesworld.net/news/news/aldes-adds-breezometer-air-quality-data-to-its-product-portfolio-1686