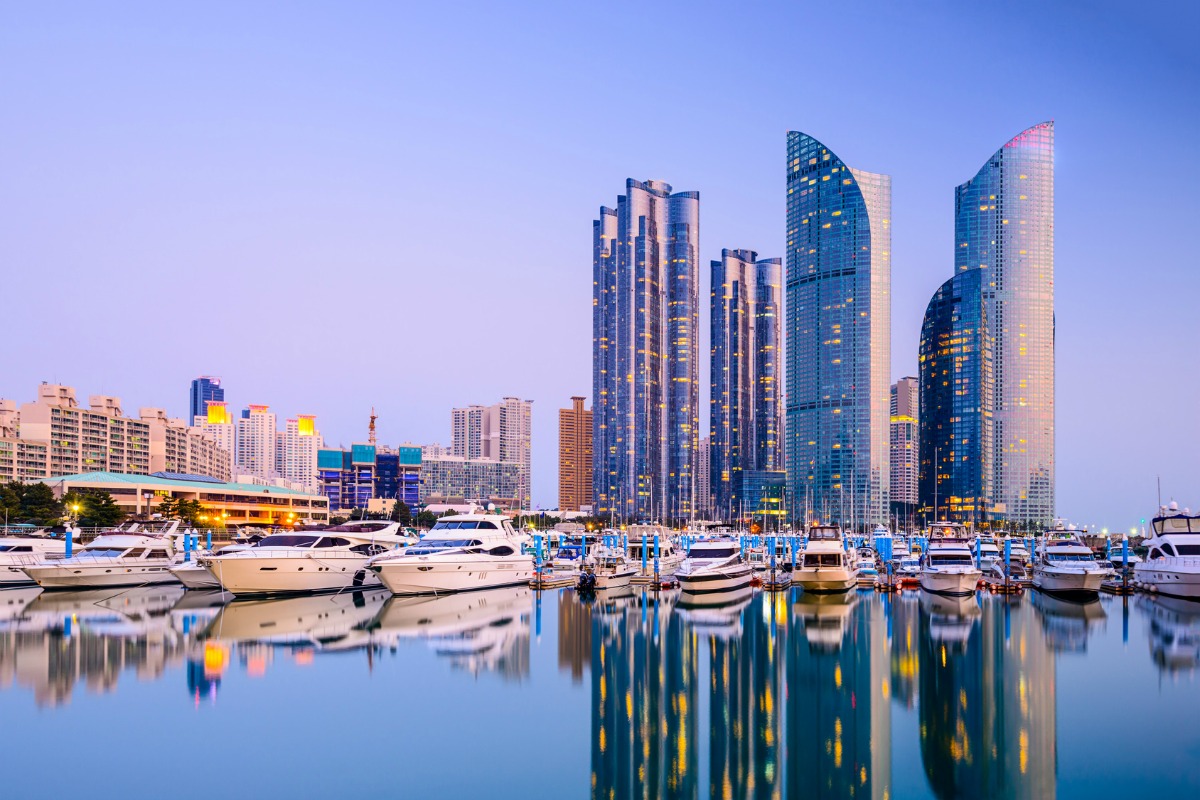 Busan in South Korea is one of the recipient cities in IBM's challenge
Five municipalities around the world have been selected by IBM to receive pro bono consultative advice from company experts on issues such as public safety, economic development and affordable housing as part of its Smarter Cities Challenge programme.
The recipients – Busan, Korea; Palermo, Italy; San Isidro, Argentina; San Jose, US; and Yamagata City, Japan – were chosen from more than 100 cities around the world that had applied for consulting services grants.
For the consultative engagements, IBM's teams of experts may use Watson's cognitive analytics capabilities to identify and understand city data such as transportation patterns or public health trends. And analysis of such information may help inform IBM's recommendation to city stakeholders to address their local challenges.
"Over the last seven years, we have seen strong applications from more than 800 cities around the world who have proposed ways that IBM's talent and technology could help them to address their toughest issues, but 2017 really stood out," said Jennifer Ryan Crozier, IBM's vice president of corporate citizenship and president of the IBM Foundation.
"We congratulate this year's winners and look forward to collaborating with each of them on the Smarter Cities Challenge."
IBM describes a typical Smarter Cities Challenge engagement as follows: after initial preparation, the challenge teams, comprising six IBM experts, spend three weeks working closely with city staff in each winning city, analysing data about a critical issue facing the municipality.
Team members consider diverse perspectives on the topic through meeting with local officials, citizens, businesses, and not-for-profits. Best practices used by other cities are studied. After working closely with city leadership, the IBM team then recommends innovative and specifically tailored ways to address the issue.
Some of the results of the Smarter Cities Challenge achieved to date include:
Pingtung County, Taiwan won the 2015 Energy Smart Communities Initiative Best Practices Award from among 200 submissions across Asia Pacific for its implementation of a smart microgrid, based on its Smarter Cities Challenge recommendations
Dublin, Ireland worked with IBM to assess the feasibility of adopting solar power, and successfully installed solar panels on the roof of nearly all city government buildings
Porto Alegre, Brazil created Digital PoA to facilitate online dialogue between citizens and city officials to identify priorities and shape the municipal budget. In one outcome, public transportation routes were adjusted to help underserved residents better access health services
Townsville, Australia earned the prestigious National Smart Infrastructure Award for a pilot programme to reduce water consumption.
If you like this, you might be interested in reading the following:
Smart Cities Council announces challenge winners
More than 130 cities were involved in the application process
smartcitiesworld.net/news/news/smart-cities-council-announces-challenge-winners-1369
Deloitte joins Smart Cities Council
It will bring best practices for using technology and data-driven decision making to solve major metropolitan challenges
smartcitiesworld.net/connectivity/connectivity/deloitte-joins-smart-cities-council
Priorities and barriers of implementing smart city technology
A study in the US identifies public safety as a top priority in the use of smart city technologies while budget limitations cited as a top barrier
smartcitiesworld.net/connectivity/connectivity/priorities-and-barriers-of-implementing-smart-city-technology