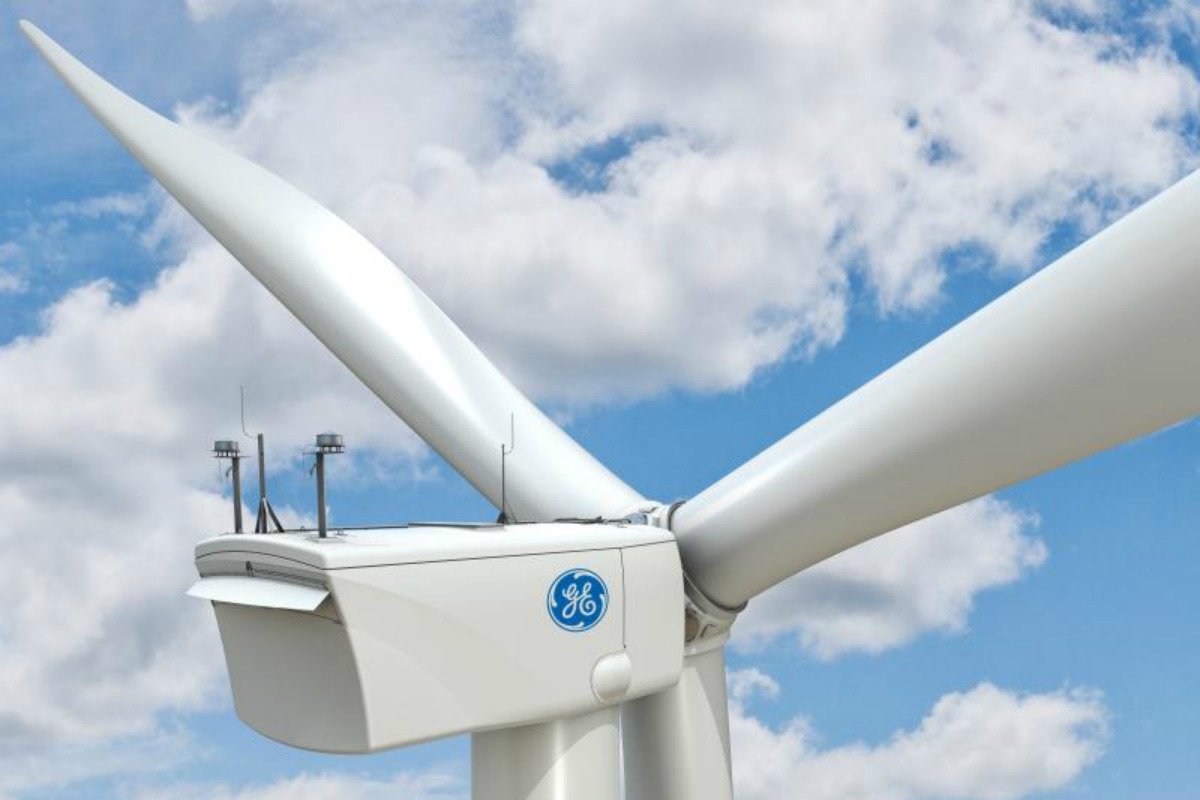 More than 300 GE turbines are either operating or under construction across Australia
GE Renewable Energy has partnered with ENGIE to supply and install 32 wind turbines at the Willogoleche Wind Farm in South Australia.
Upon completion in mid-2018, the 119 MW wind farm project will generate enough energy to power the equivalent of 80,000 homes.
The wind farm at Willogoleche Hill, located 160km north of Adelaide, will be ENGIE's second wind project in the country, and the first time GE and ENGIE have worked together on a renewables project in Australia. Construction firm CATCON will be responsible for the wind farm's construction.
"We have seen tremendous momentum in the Australian wind industry this year. This will be our fourth wind farm to begin construction in 2017, with more than 300 GE turbines either operating or under construction across the country, capable of powering the equivalent of more than 500,000 Australian homes with renewable energy," said Geoff Culbert, president and CEO, GE Australia, New Zealand and Papua New Guinea.
"It is encouraging to see more projects like this reach financial close, and we look forward to continuing to bring the best renewables technology to Australia."
The project will be based on GE's latest wind technology, which has increased energy production by over 50 per cent unit from its first projects in Australia, and include a combination of 3.8MW (24 turbines) and 3.4MW (8 turbines), with a tip height of 150m above ground level and a blade rotor diameter of 130m.
"This is a key project for ENGIE as it tackles the major challenges in the energy transition and moves us towards a decarbonised, decentralised and digitised energy system," said Matt Donaldson, acting CEO of ENGIE in Australia.
"It's great to be working with GE, a company with a similar mindset where digital is at the heart of everything it does. This ensures solutions are future-proofed and our customers enjoy world-leading technology that meets their energy needs."
GE Renewable Energy is working on nearly $2bn in wind farm projects, representing more than 900MW generation capacity.
If you like this, you might be interested in reading the following:
GE and Invenergy to build largest wind farm in US
The Wind Catcher facility is expected to be fully operational by mid-2020 and will be the world's second largest wind farm
smartcitiesworld.net/news/news/ge-and-invenergy-to-build-largest-wind-warm-in-us-1951
Wind energy tests to boost offshore yields
Trials will find out how accurately Light Detection and Ranging technology can measure wind resource for potential wind farm sites
smartcitiesworld.net/news/news/wind-energy-tests-to-boost-offshore-yields-259
Renewable energy powers to record levels
Government leadership is driving growth, particularly in wind and solar, plus renewables are now 'cost competitive' with fossil fuels in many markets
smartcitiesworld.net/news/news/renewable-energy-powers-to-record-levels-561