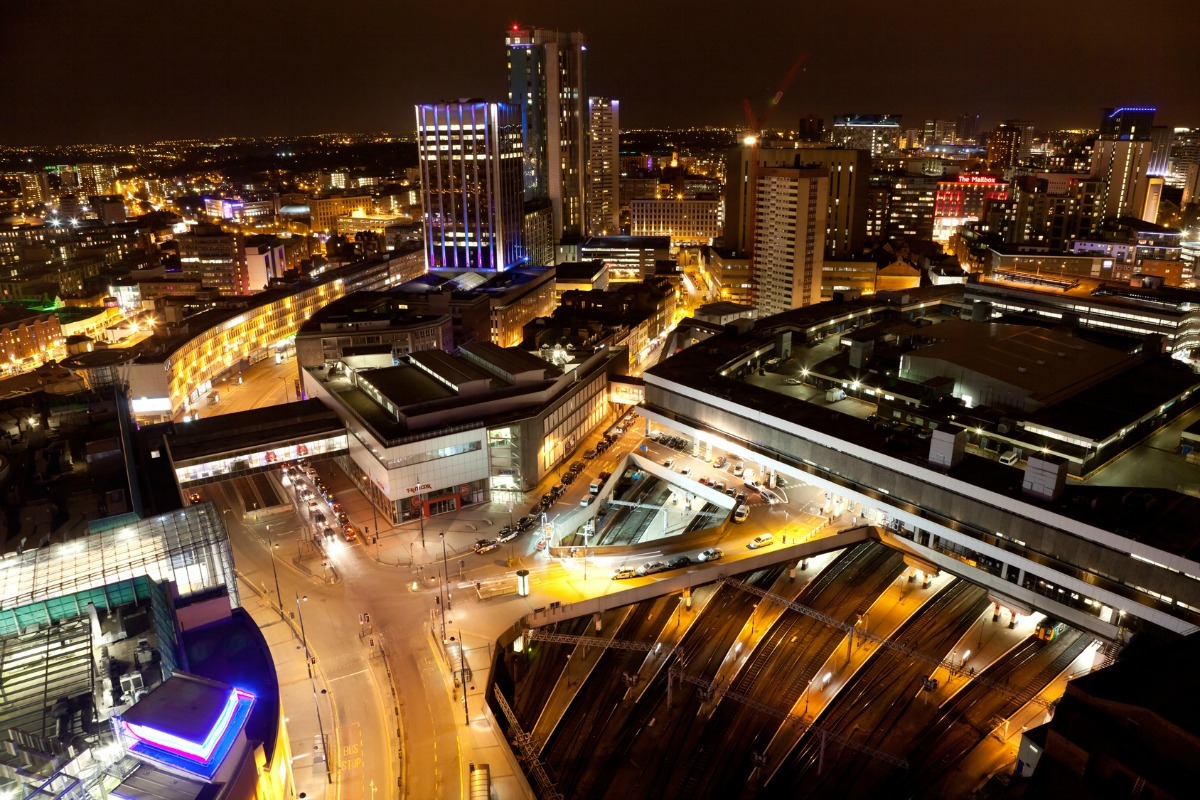 Future Cities wants to help future proof the city of Birmingham
Future Cities Catapult is introducing its first ever Innovation Week in Birmingham, targeting Birmingham's thriving community of SMEs and entrepreneurs.
Innovation Week Birmingham (6-12 December 2016) seeks to bring together businesses, universities and city leaders to explore ways to make the city of Birmingham an "even better place to live, work and visit".
The Government backed global centre of excellence in urban innovation, has developed a week-long programme of events to help connect with local businesses, drive innovation, and promote opportunities in the smart cities market.
"Future Cities Catapult is very excited to be holding our first ever Innovation Week in the UK's second city," said Scott Cain, chief business officer at Future Cities Catapult. "From the birth of the Industrial Revolution to the pioneering reforms under Joseph Chamberlain, Birmingham has a great history of innovative thinking and is home to a vibrant pool of SMEs and start-ups.
"We're really looking forward to collaborating with local entrepreneurs to harness innovation, solve urban problems, and future-proof this great city," he continued.
Six free talks and workshops will be taking place across the city covering a variety of themes, including:
Health and future cities: focusing on how cities can harness new technologies and approaches to mitigate the negative health impacts of city life
Future of planning: exploring how technology could transform planning and urban development in Greater Birmingham and beyond
Data visualisation: looking at techniques to turn raw city data into striking visualisations which explore and address urban challenges.
"You only have to look at cranes on the skyline to know that big things are happening here. We are earning a growing reputation as one of the most attractive city regions in the world to do business," added councillor John Clancy, leader of Birmingham City Council.
"Creating jobs and inclusive economic growth are at the top of the City Council's list of priorities, and we recognise the vital role in wealth creation played by SMEs. We've seen almost 1,000 foreign direct investment projects in Birmingham over the past four years, and 14,152 new businesses were registered here during 2015."
If you like this, you might be interested in reading the following:
Semtech technology incorporated in UK's largest IoT network
The semi-conductor company's LoRa Wireless RF technology will be used as part of Digital Catapult's Things Connected innovation programme in London
smartcitiesworld.net/connectivity/connectivity/semtech-technology-incorporated-in-uks-largest-iot-network
Digital Catapult launches IoT network across London
Free to use Digital Catapult Things Connected will drive business adoption of IoT, bringing experimentation and innovation to help transform life in the capital
smartcitiesworld.net/news/news/digital-catapult-launches-iot-network-across-london-945
Future Cities issues £50,000 IoT open call to SMEs
Winning SMEs will receive up to £10,000 each to develop and demonstrate connected devices in London
smartcitiesworld.net/connectivity/connectivity/future-cities-issues-50000-iot-open-call-to-smes