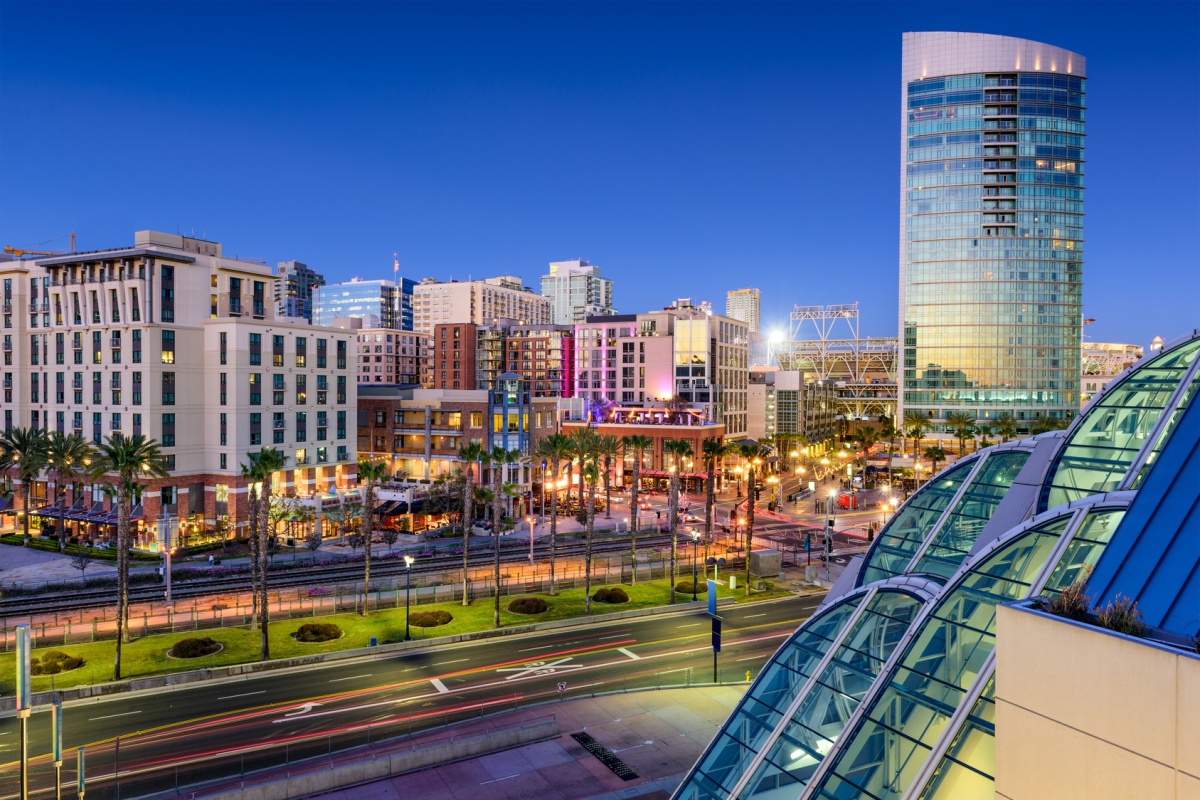 Sensor technology is helping to improve a range of services in San Diego
San Diego, California, has partnered with Inseego Corp and GE Current to roll out 3,200 intelligent sensor nodes that will help optimise traffic and parking, enhance public safety, environmental awareness as well as overall livability for the US city's residents.
The large-scale deployment involves Current's CityIQ sensor nodes being housed in the city's new LED street lights and forms part of San Diego's plans to create the "world's largest smart city IoT sensor platform".
The collaboration between Current and the software-as-a-service (SaaS) and Internet of Things (IoT) solutions provider will see Inseego's Skyus DS 4G modem integrated into Current's smart cities platform already deployed in the city.
"We are excited to partner with GE's Current business on such an innovative IoT use case and to help bring industrial internet to city applications," said Ashish Sharma, EVP of IoT and mobile solutions at Inseego.
"Since the early days of IoT, the industry has been talking about providing end-to-end visibility into city infrastructure. We are now making this a reality through an efficient and innovative deployment."
Current said it will continue to integrate Inseego's modems as cities mobilise and scale municipal digital footprints through network partner AT&T.
Integration of the Skyus DS 4G cellular modem, which allows for the real-time transmission of critical meta data and on-premise analytics, that are key components in smart city initiatives like San Diego, according to the partners.
"The CityIQ sensor node provides the opportunity to go beyond the limits of basic energy measurement and actively engage a community by evolving how we find parking spots and deploy first responders," said Austin Ashe, general manager, Intelligent Cities at Current.
"Inseego's Skyus DS 4G device solution fits really well with our intelligent cities platform and provides a reliable and innovative solution. We are excited to collaborate with Inseego to connect these cities to industrial internet."
Current said additional CityIQ deployments are in progress in Atlanta, Georgia as well as other municipalities.
If you like this, you might be interested in reading the following:
Vidsys and Current team up to enhance smart cities
Sensor data from CityIQ will be integrated into the Vidsys platform and displayed through a unified dashboard with an easy-to-use interface
AT&T and Current strike deal to connect US cities of the Internet of Things
Utilising the AT&T smart cities framework, Current brings end-to-end software and hardware solutions to connect cities to the Industrial Internet
Companies team on aviation asset tracking
Inseego and Undagrid seek to bring a "highly differentiated" asset tracking solution to the market