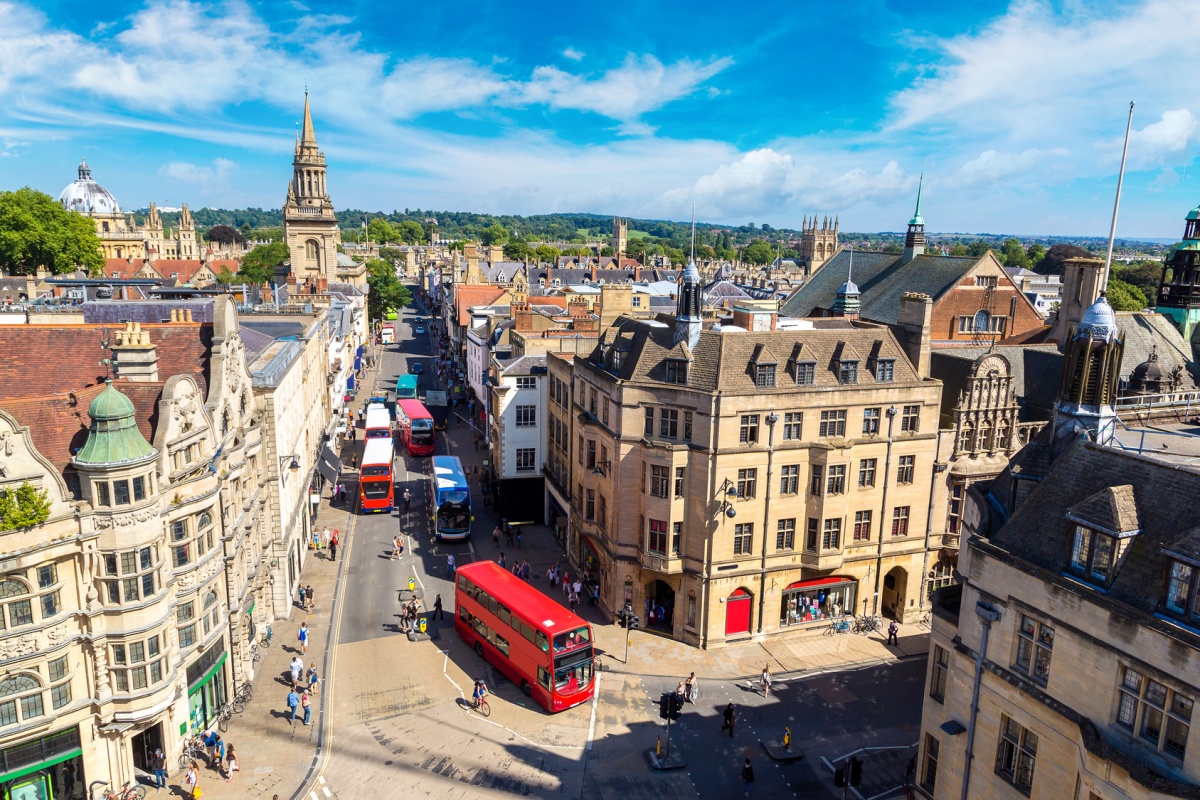 Oxfordshire County Council is a member of the oneTransport data ecosystem
Mobile technology research and development company, InterDigital, has introduced oneTransport open data marketplace as a commercial service in the UK.
The commercial service is based on the two-year oneTransport project, which brought together more than 300 different datasets and coordinated 11 public and private partners' activities.
The commercial service features an expanding ecosystem that includes Northamptonshire County Council, Oxfordshire County Council, Arup, WorldSensing and Traak Systems.
According to InterDigital, the marketplace makes real-time data from a myriad of closed, siloed systems available through an open, standards-based system with data licenses, enabling the creation of new data-driven digital transport solutions.
Public and private sector organisations across different sectors use the oneTransport data marketplace to publish, distribute and consume both real-time and historical data with each other to reveal insights and create new intelligent transport services that deliver:
More efficient transport network utilisation: better matching of transport services with changing journey requirements and improved understanding and management of disruptions
Improved traveller/customer experiences: travel services that are focused around the needs of the traveler
Better infrastructure planning: deeper insight into travel patterns resulting in better long-term transport investment decisions
Greater integration with adjacent sectors: improved transport efficiencies with benefits to health and social care delivery, manufacturing, environment, energy management, education and business.
"We hold the responsibility of providing the best and most efficient citizen-centric transport services for people in our region, while sensibly managing public spend," said Ian Achurch, head of development, infrastructure and funding at Northamptonshire County Council.
"oneTransport data marketplace enables efficient real-time sharing of our transport data with neighbouring regions and the wider private sector, unlocking investment in services that benefit our citizens and travellers through our region without straining our already stretched budgets."
The oneTransport data marketplace operates on the Chordant platform, a standardised cloud-based system built for real-time data, supported by a commercial framework that makes open data sharing simple for any organisation. The marketplace provides numerous service features including:
"Publish once, distribute to many" architecture, enabling the efficient distribution of real-time data by data owners to any other organisation without placing additional strain on existing IT systems
Choice of open data licenses, allowing organisations to control what data they license and on what terms
Cloud storage and archiving of real-time data, creating historical records for analysis and machine learning
Options for monetising valuable data
APIs based on the international global IoT standards, preventing proprietary-system lock-in.
"Digital transport is a key objective in unlocking economic growth. In order to unlock this true value, transport operators, local authorities, transport agencies, and service providers will need to work together," added Jim Nolan, executive vice president, Chordant, at InterDigital.
"The oneTransport data marketplace enables data to be shared within a trusted ecosystem, unlocking innovation, enabling new intelligent mobility services and ultimately advancing economic growth."
At Mobile World Congress 2018 in Barcelona, InterDigital will demonstrate how the oneTransport data marketplace enables the monetisation of real-time smart city and intelligent mobility data streams.
If you like this, you might be interested in reading the following:
Smart cities report forecasts trillions in economic growth
Open data platforms, connectivity and analytics set to be key drivers
Chordant teams with CA Technologies for Smart City Benefits Index
The higher the rankings, the greater the gains, and the higher the ROI from smart city-styled projects
Platform aims to strike a smart chord for cities
InterDigital has launched Chordant, a smart city-focused business that can bring legacy and future assets together in one platform