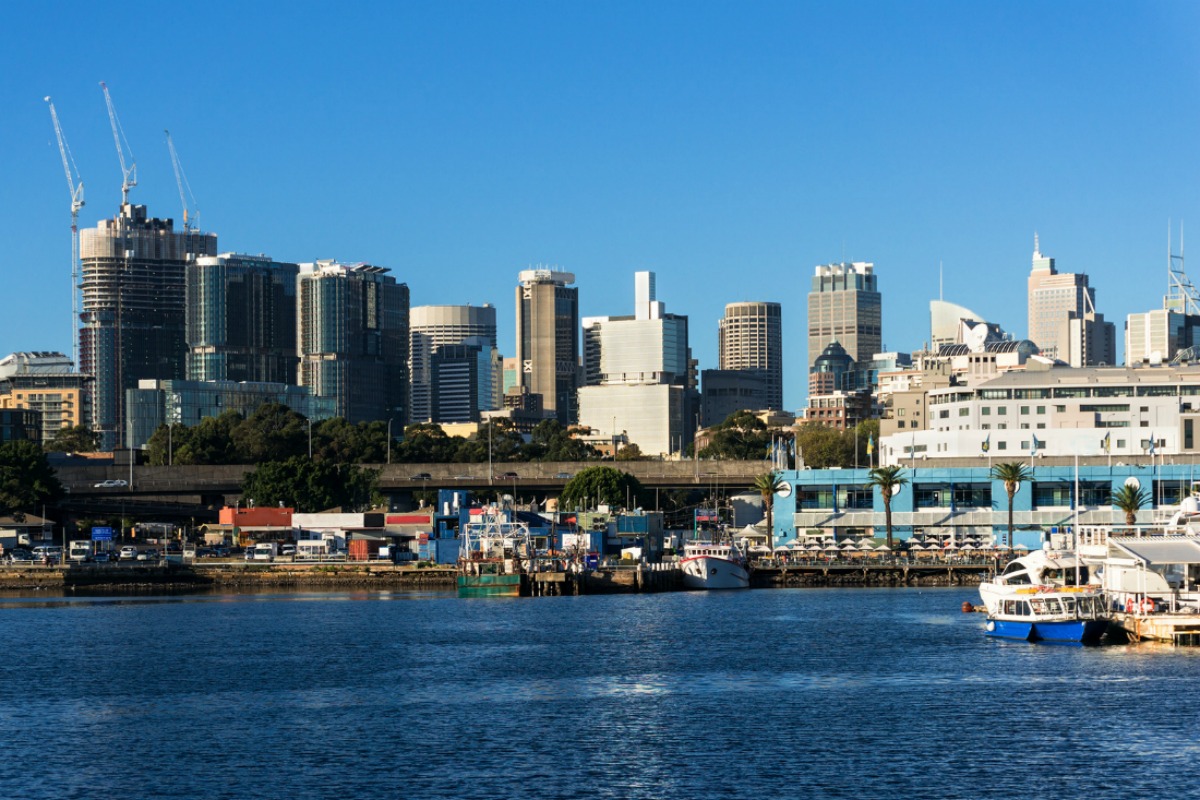 Companies in the Barangaroo precinct in Sydney can connect to the IoT network
A new LoRaWan low power network for the Internet of Things has been activated in the Barangaroo precinct in Sydney.
The KPMG-IoTAA Barangaroo Community gateway is a partnership between KPMG, the IoT integrator Meshed, the IoT Alliance Australia (IoTAA) and the commercial hub, International Towers Barangaroo.
The gateway will support up to 1000 IoT devices and is intended to help local companies, agencies, institutions and students to embark on an IoT journey easily and learn by doing. Operating in the Industrial and Scientific Spectrum at 915MHz, it will allow anyone within a 3-5km radius to connect their IoT devices for free for prototyping, testing, solution development and learning.
Research undertaken for IoTAA projects shows that the IoT, if harnessed, has the potential to add up to $120 billion to the Australian economy by 2025.
"This represents an uplift of up to 2 per cent in Australia's GDP across a range of environments including factories, retail outlets smart cities and homes, motor vehicles, other transport modes and even human health and fitness – IoT is a pervasive disruptor," said communications alliance CEO and chair of the IoTAA executive council, John Stanton.
"IoTAA's mission is not only about grabbing opportunities – it is also about managing the risks to network integrity and personal privacy that could occur if we are not vigilant and well prepared."
"A third arm of necessary activity is to review the Australian regulatory framework through an IoT lens – current regulations were typically not designed to cope with the requirements and challenges that IoT-based networks can present."
Chris McLaren, KPMG partner for technology, media, telecommunications and chair of the IoTAA workstream that focuses on building a collaborative Australian IoT community, proclaimed that "now is the time for action". He added: "As a country we have the opportunity to be an IoT leader in areas of our choosing.
"Working together and in partnership with government we can lift our skills and develop world-leading IoT solutions to deliver immense long-term economic value that will benefit everyone."
IoTAA, which represents more than 125 organisations, was incorporated in July 2016, having emerged from the Communications Alliance IoT Think Tank, established in 2015. It is hosted and supported by the University of Technology, Sydney (UTS) at its Broadway Campus in Sydney.
The alliance has six workstreams, focused on:
Building a collaborative Australian IoT Community
Building a collaborative Australian IoT Community
Smart Cities and industry verticals that will benefit from IoT
Open data-sharing principles and privacy issues
Availability of spectrum for IoT
Network Resilience and Security; and
Fostering IoT Start-Ups in Australia.