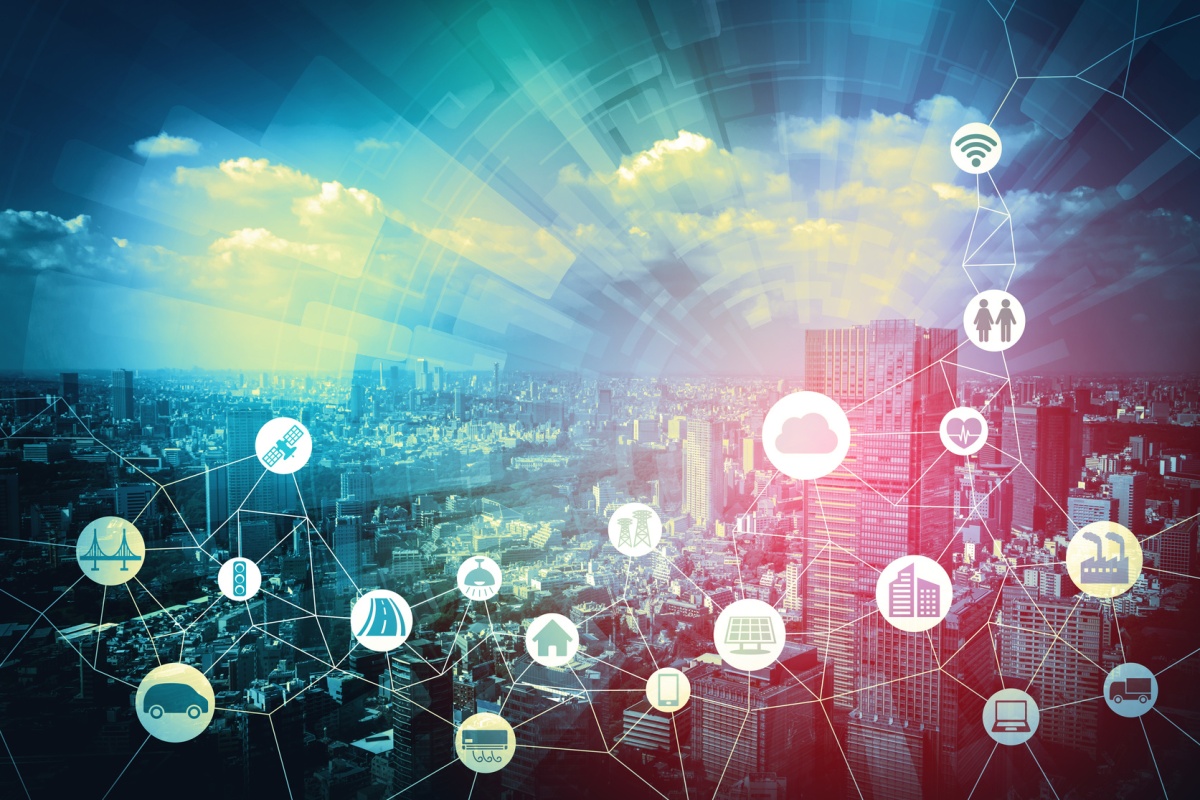 "Interest in and focus on smart cities has skyrocketed," says Bonte
IoT technology revenues across 12 key smart city technologies and verticals is predicted to grow from around $25bn in 2017 to $62bn in 2026, according to new research.
According to the Smart City Market Data report from ABI Research, a market-foresight advisory firm, this equates to an average growth rate of 11 per cent with smart meters and video surveillance emerging as the top revenue segments both exceeding $20bn in the same period.
While smart meters and video surveillance represent the largest absolute revenue opportunities, the fastest growing verticals include EV charging stations and micro-grids, smart waste management and environmental sensors, smart parking, and smart street lighting.
"Interest in and focus on smart cities has skyrocketed in 2017, with a very large number of vendors from across the value chain repositioning and optimising their IoT portfolios to take advantage of this beckoning opportunity," said Dominique Bonte, vice president at ABI Research.
"By its very nature of aggregating a wide range of solutions and technologies, the smart cities segment offers the perfect environment for suppliers to offer horizontal IoT platform solutions and addresses a recent trend toward more holistic, cross vertical approaches."
When considering IoT revenue categories, the report states, the largest rewards can be reaped from the higher levels of the value chain, including applications and services, analytics and AI, and security.
Connectivity, sensor and device management, as well as professional services, represent decreasing opportunities against a background of increasing platformisation and commoditisation.
Key smart city IoT solutions and platforms include Cisco's Kinetic for Cities, InterDigital's Chordant, PTC's ThingWorx, Microsoft's CityNext, Huawei's OceanConnect, Nokia's Impact, NVIDIA's Metropolis, Verizon's NetSense (Sensity), Siemens' MindSphere, IBM's Watson IoT, SAP's Leonardo and Amazon's AWS IoT platform.
While many, if not all, IoT technology suppliers are now directing their gaze firmly toward smart cities, only the ones addressing the specific challenges cities are facing will win.
Critical success factors include flexible, extensible "as a service" also known as "pay as you grow" offers, financing and ecosystem support, standards-based interoperability, and guaranteed technology lifecycle management. Simply applying a thin layer of marketing veneer on top of an otherwise generic IoT platform will not allow vendors to cut to the chase.
If you like this, you might be interested in reading the following:
IoT spending forecast to reach $772bn in 2018
Manufacturing, transportation and utilities are expected to spend the most on IoT solutions in 2018
US leads IoT implementation
A report by Wi-SUN Alliance finds that half of organisations undertaking IoT projects have a fully implemented strategy
Could smart cities save government, people and companies $5trillion annually?
A new whitepaper by ABI Research analyses the scope for cost-savings and efficiency as a driver for smart city deployments, smart technologies and the IoT