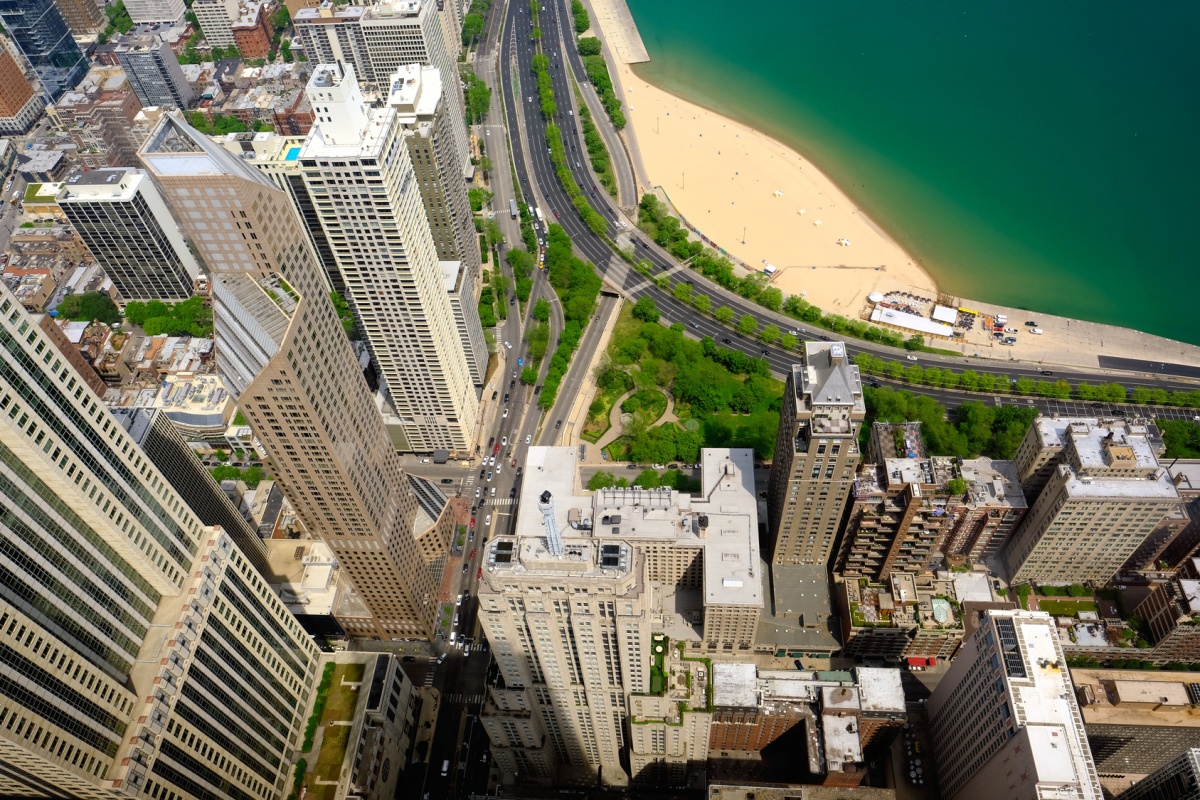 The study took data from residential towers and low-rise homes in the Chicago area
There are still "significant gaps" in existing knowledge on the sustainability of various urban environments, a new study from the Council on Tall Buildings and Urban Habitat (CTBUH) finds.
Dense Downtown vs Suburban Dispersed: A Pilot Study on Urban Sustainability research report compares the sustainability of people's lifestyles across various urban and suburban settings in the Chicago metropolitan area from an environmental and social perspective.
While CTBUH said much of the data "predictably" reinforced longstanding beliefs that suburban sprawl is clearly not a sustainable form of human development, the study did throw up some unexpected findings.
The most "glaring example" cited in the study was the fact that suburban development required 833 per cent more infrastructure network length than downtown high-rises.
The concentration of dense urban infrastructure exemplifies the most impactful benefit of tall buildings -- in the reduction of materials and energy required to operate this infrastructure.
While many of the findings support the assumption that dense cities are more environmentally friendly than dispersed suburbs, the data indicates that more needs to be done to make downtown living a sustainable solution for the ongoing urbanisation of the planet.
For instance, on a per-person basis, high-rise residents consumed 27 per cent more energy than low-rise resident -- largely due to the high-rise residents being older "empty nesters" with less people per household. The energy required to condition shared facilities such as swimming pools, fitness rooms, and recreation areas in the high-rise setting also seem to be a factor, the report suggests.
"With more than [one] million people moving into cities around the world each year, it's always been assumed that it's much more sustainable for them to move into high-rise towers than into suburbia," said Dr Peng Du, China office director and academic coordinator, plus researcher and co-author of the report.
"But this study has shown that it's not enough to make a blanket assumption that increased density is automatically more sustainable. We need to put more work into understanding how high-rise residents are living, and how their buildings work."
Data was gathered from 249 household participants spanning four residential towers in downtown Chicago, and from 273 low-rise homes in nearby suburban Oak Park. The focus was on obtaining home energy and water bills, tracking transport movements by all travel modes, calculating infrastructure length, public open space and investigating residents' satisfaction with life and sense of community.
If you like this, you might be interested in reading the following:
Meeting the challenges of rapid urbanisation
WEF contends that most cities lack the capacity and resources to ensure that the city develops in a sustainable manner
Public-private cooperation is the key to a sustainable future
A WEF report says meeting the challenges of urbanisation relies on dialogue and engagement between multi-stakeholders
Planning ahead for radical urbanisation
The Prince's Foundation is launching the Planning for Rapid Urbanisation initiative to support those involved in designing towns and cities in the Commonwealth