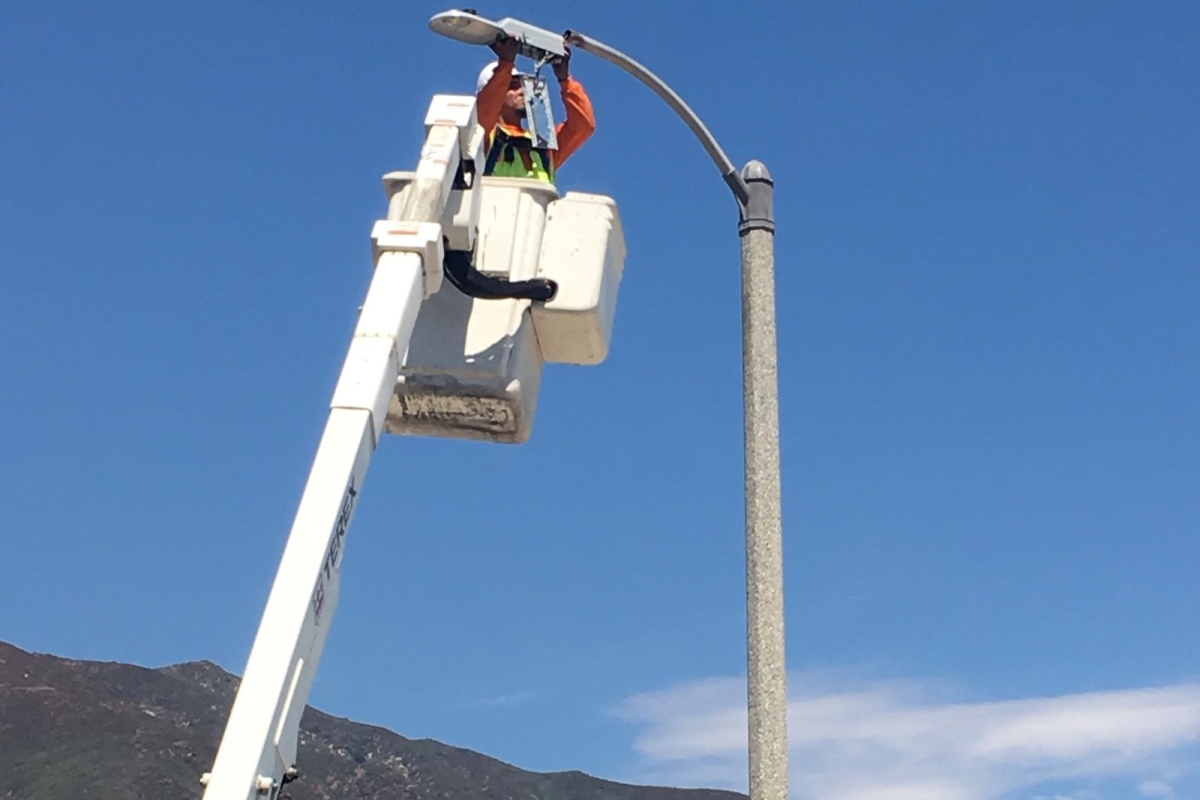 The city that lies outside of Los Angeles is adding intelligence to its streetlights
US city of Rancho Cucamonga has selected Internet of Things (IoT) technology provider Echelon Corporation to add intelligence to its streetlight network LED upgrade.
Echelon, in partnership with contractor Tanko Lighting, is providing a solution including Top 900TLX wireless lighting controllers, base stations and the LumInsight central management system (CMS), which will reportedly give the city many new advantages beyond just the energy and cost savings.
With the new intelligent controllers and CMS, the Californian city will have vastly improved control over the streetlights, as well as automated monitoring and reporting for the first time, according to Echelon.
"Installing intelligent controls at the same time as the LED upgrade makes logical sense," said Fred Lyn, utilities division manager at the city of Rancho Cucamonga.
"We now have visual status reports of lamp conditions, better control of our assets, improved connectivity and the foundation of a smart city network."
The combination of Echelon smart city solutions and LED conversion is expected to save the city over $1m per year due to reduced energy and maintenance costs.
Automated monitoring offers real time visibility into conditions of the lights thereby reducing maintenance costs by minimising the need to have workers visually inspect the lights to see if they are not functioning and improving maintenance effectiveness by enabling quicker replacement of lights that are not working.
Automated reporting provides detailed information on energy use down to the individual light. These advantages will be especially beneficial for Rancho Cucamonga's arterials and at intersections, where maintaining optimal lighting is most critical.
The lighting control system helps lower electric costs beyond the savings enabled by LEDs alone, by allowing intelligent control of light levels, said Echelon. For example, instead of running lights at full intensity at dusk and dawn, the lights can automatically brighten or dim based on ambient light levels.
Similarly, light levels can be increased or decreased as needed based on time of day, day of week or month, scheduled events, or neighbourhood needs. Echelon's controls enable these capabilities on a per light, per street, neighbourhood, or whole city level.
"Our technology is paving the way for smart cities to improve safety and quality of life, while achieving energy efficiency and sustainability goals," added Ron Sege, chairman and CEO of Echelon Corporation.
"Combining Echelon's proven wireless control and sensor technology with industry standard LED lighting fixtures provides numerous benefits over just LED upgrades alone, including additional energy cost reduction, improved maintenance, extended lifetime for LED lamps, and lighting level that is adjusted to fit any situation."
If you like this, you might be interested in reading the following:
Echelon deploys tunable street lighting in US city
Sensors along with the lights can be programmed to automatically respond to higher foot traffic or certain weather conditions
Echelon smartens up outdoor lighting with Watson
Watson will enable cities to integrate IoT applications into their lighting systems
Next generation controller for smart city lighting
Echelon's new product extends its multi-application platform and supports its aim to foster safer and more comfortable cities