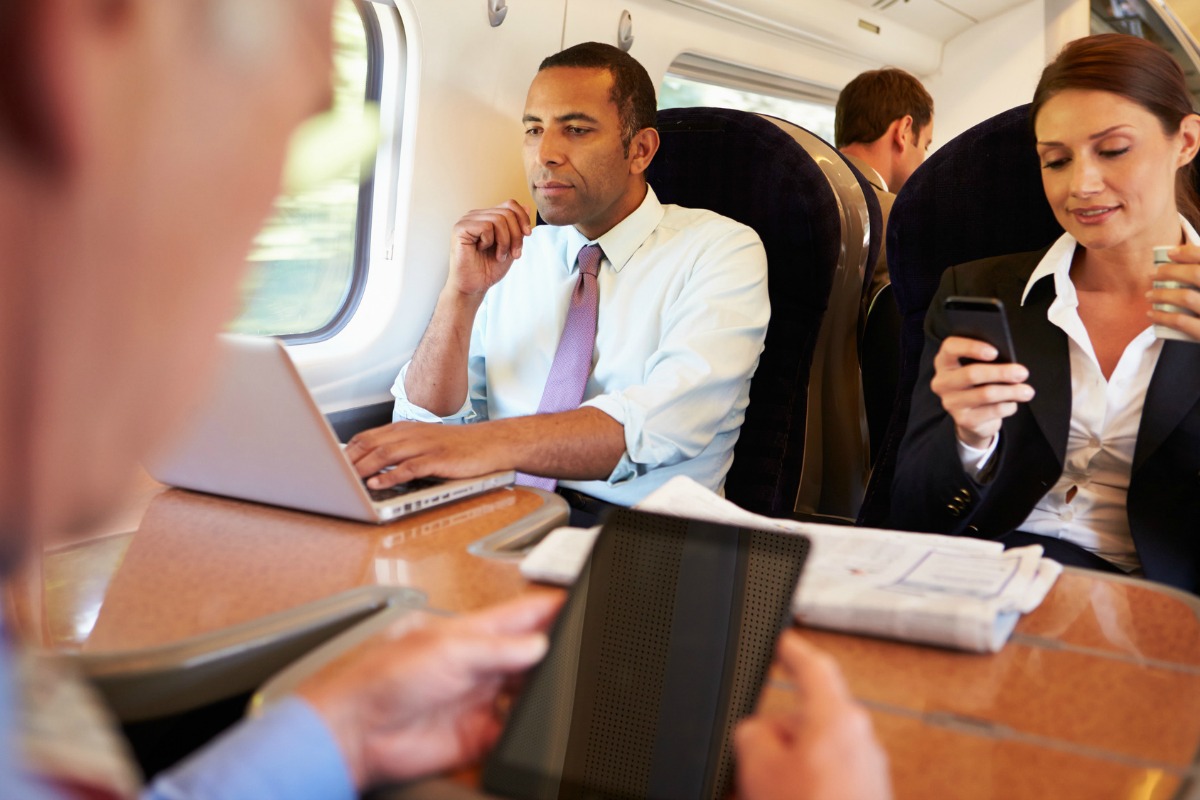 Technology will provide passengers with connectivity as well as real-time monitoring systems
LILEE Systems, a provider of wireless communication solutions in industrial IoT and cloud-based network solutions, has joined forces with Fluidmesh Networks with the aim of delivering superior and reliable train-to-ground communications to railways around the world.
A manufacturer of fast-roaming wireless networking products, Fluidmesh has developed a train-to-ground solution based on an MPLS protocol.
The system provides up to 500 Mbps of usable throughput on-board trains travelling at speeds of up to 220mph and supports both vital and non-vital applications. By using specialised antenna and radio technology, Fluidmesh's solution works both above ground and underground and supports a trackside spacing up to 8km, which it claims is the highest in the industry.
According to the partners, railways around the world, traditionally relying on LTE-based communications to support their rail operations, are increasingly deploying alternative radio technologies to augment bandwidth and coverage while containing costs.
As the interest and demand for more onboard applications is growing, so is the need for high bandwidth data requirements. There is a significant focus on augmenting the number of applications and services onboard the trains to provide increased safety, information, and connectivity to passengers, as well as real-time monitoring systems.
These new requirements increase the importance of having a reliable, robust infrastructure for train to ground communications, as more and more services add pressure to the bandwidth needed to support them, increasing the cost of LTE significantly.
Fluidmesh said its trackside radio is an ideal complementary technology to LTE-based communications as it provides redundancy, additional bandwidth when aggregated with LTE, and coverage in tunnels and other areas where mobile network operators do not fully cover.
"This collaboration between LILEE Systems and Fluidmesh Networks provides technological advantages to railways that require reliable, always-on connectivity to support high throughput, delay sensitive, and mission critical on-board applications," said Sam Kanakamedala, director of product management at LILEE Systems.
"Our code level integration with Fluidmesh Networks solutions enables us to bring handover time between Fluidmesh and other technologies down by a factor of 50. Our connectivity algorithms demonstrate better handover times in various partner testing and this new enhancement puts us well ahead of our competition."
LILEE Systems' onboard gateway serves as the central communications hub for all operational and passenger services that require high throughput connectivity, compute, and storage.
The LILEE platform functions as the communications gatekeeper, determining what communication link or links to connect based on the operational goals and priorities of the railway. Communication can be provided by the radio trackside network, LTE, or a combination of both. It can also be provided by wi-fi networks, when available, at train stations and yards.
If you like this, you might be interested in reading the following:
Advanced communications for Kuala Lumpur's driverless railway
Operational and passenger network will deliver a range of services on the Malaysian capital's line extension
smartcitiesworld.net/news/news/advanced-communications-for-kuala-lumpurs-driverless-railway--987
Can the train take the strain?
Digitisation is the only way to deal with the logistics needed to cope with an all time high demand for rail travel
smartcitiesworld.net/special-reports/special-reports/can-the-train-take-the-strain
Bombardier and Ericsson test LTE rail control system
Future LTE communications based train control systems will allow train operators to manage traffic more effectively
smartcitiesworld.net/news/news/bombardier-and-ericsson-test-lte-rail-control-system-801