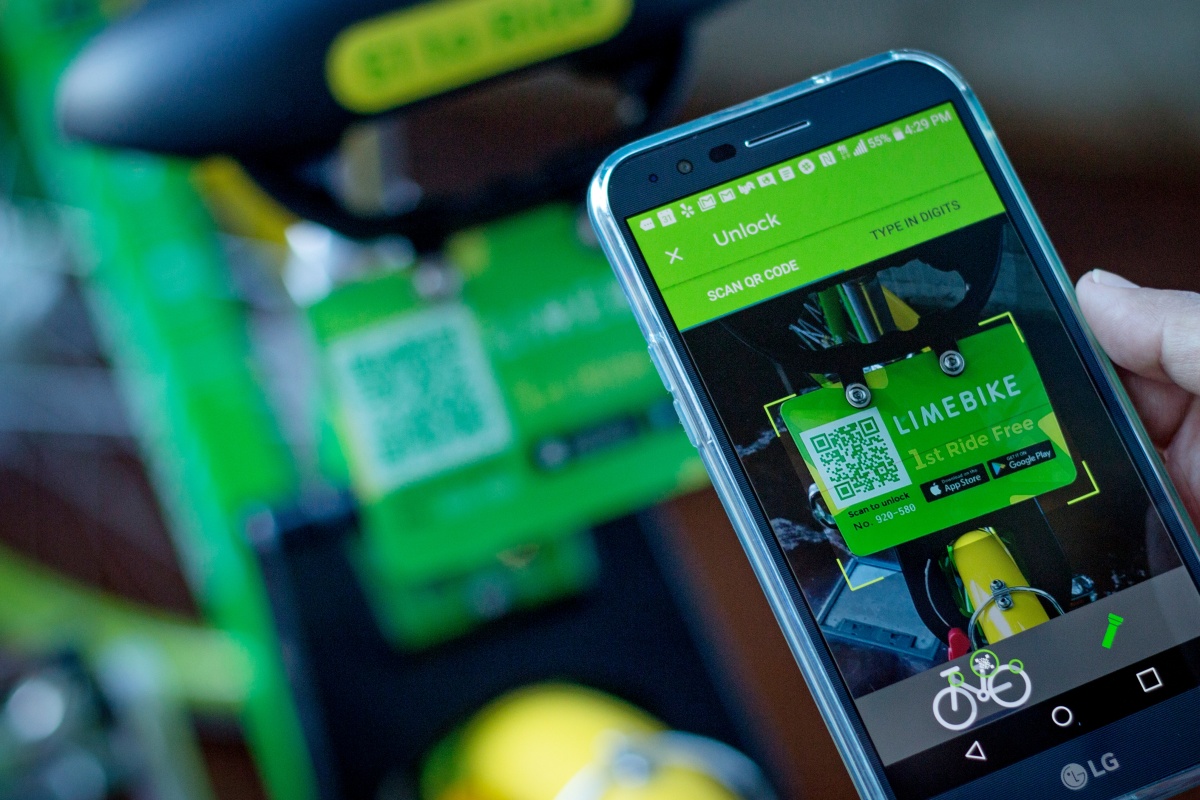 LimeBike has 10,000 of its dockless bikes deployed across the US
LimeBike has secured an additional $50m to accelerate the roll-out of its dockless bike-sharing service into more than 30 cities and campuses across the US by year-end 2017.
The Series B funding round, led by US-based Coatue Management, brings the total amount of backing in the company to $62m.
The new funds will be used to expand operations, support ongoing upgrades to the bike design as well as the mobile app, and increase the size of the current deployed fleet by 10 times towards the end of 2017.
LimeBike said it plans to launch one to two new markets every week to serve over one million users by the end of 2017 and expand globally in 2018.
The California-based company claims it is now the largest dockless bike-share operator in the US with approximately 10,000 bikes deployed, and available in 20 markets total (12 cities and eight university campuses).
"Bike sharing is shaping the future of transportation," said Toby Sun, CEO and co-founder, LimeBike.
"We're passionate about solving the challenges of the first and last mile and we believe that better understanding the migration patterns of commuters can eventually help us to create efficiencies in urban mobility and cut down on carbon emissions in our cities."
Since launch four months ago, the company said it has achieved nearly five times growth in rides and revenue on an average monthly basis with the number of riders increasing by more than fivefold. The company has logged over half a million trips, 250,000 registered users, and is growing 50 per cent week over week on average.
"We believe dockless, connected bikes have the potential to revolutionize the first and last mile of transportation," added Jeff Jordan, general partner at previous investor Andreessen Horowitz and LimeBike board member.
"LimeBike is making strong progress in leading this shift. The team is passionate, understands the wide-ranging needs of the US market, and is committed to collaborating with cities across the country to complete their public transportation system."
New investors joining this latest round include: GGV Capital; Franklin Templeton Investments; Section 32 (led by Bill Maris, founder and ex-CEO of Google Ventures); AME Cloud Ventures (led by Jerry Yang Co-Founder of Yahoo!); Stanford-StartX Fund; and the Durant Company.
LimeBike started its first deployments in June 2017 at the University of North Carolina at Greensboro, followed by Seattle, Washington DC, Dallas, South San Francisco, South Lake Tahoe, South Bend, Key Biscayne, Imperial Beach, University of Notre Dame, North Carolina State University, University of Washington, among its 20 markets in total.
If you like this, you might be interested in reading the following:
Shared e-bikes hit the streets of DC
JUMP bikes can also sync with DC's SmarTrip card to allow people without smartphones to use the bikes
Dockless in Seattle
It is the second bike-sharing service to launch in the city this month
Manchester in Mobike European first
Mobike will work with councils and developers to identify the most suitable locations to expand the programme