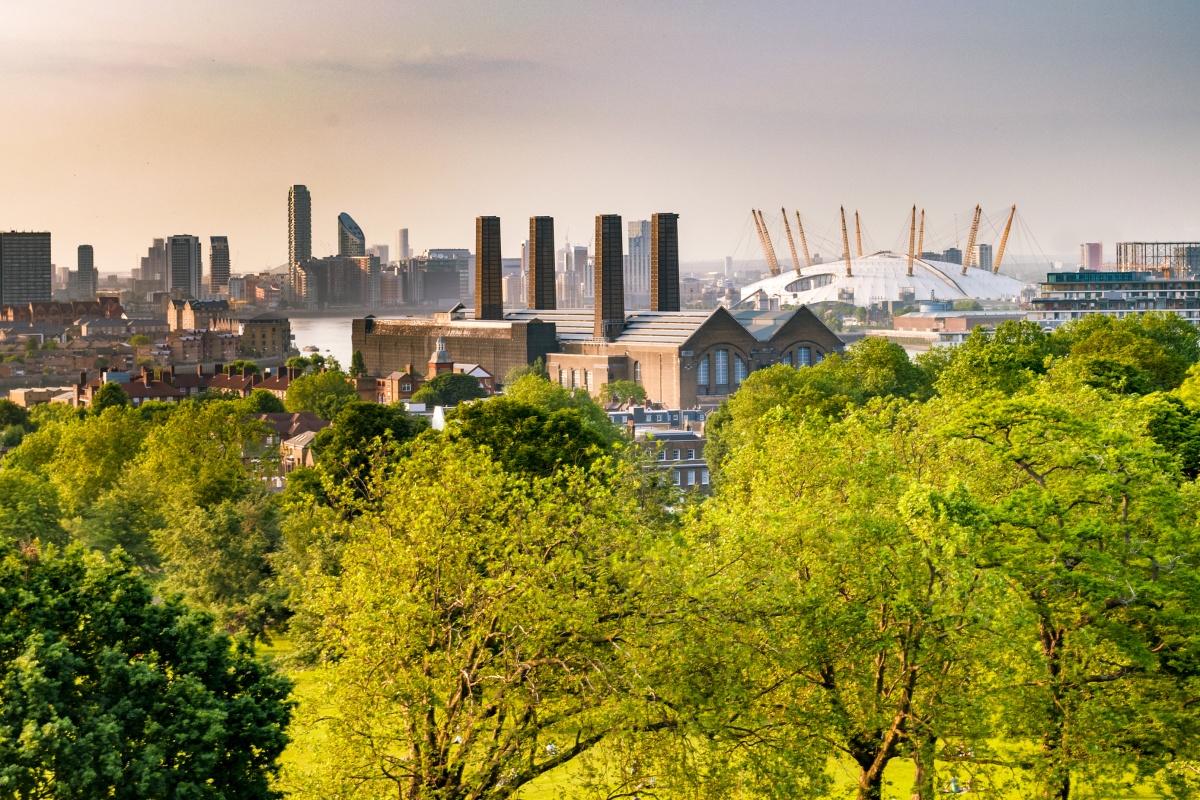 The award is in recognition of London's open spaces, waterways and natural environment
London has become the world's first National Park City in recognition of its open spaces, waterways and natural environment.

The declaration was made this week by the National Park City Foundation, the charity established by the original National Park City campaign group and led by environmentalist Daniel Raven-Ellison and World Urban Parks, an international organisation championing urban parks.
The UK capital is celebrating its achievement with a week of 300 free National Park City Festival events across London's green spaces, wildlife habitats, green rooftops and waterways.
Manifesto commitment
London mayor Sadiq Khan committed as part of his manifesto to help London become a National Park City and has prioritised protecting and enhancing the green belt, increasing and maintaining green spaces and tree canopy and making more than half of the capital green. He updated the London Plan to require 'greening' in new developments through an Urban Greening Factor as well as continuing to protect the green belt.

A record 170,000 trees have been planted in just three years, and 200 green space improvement projects implemented stretching over 175 hectares. The mayor's team also developed pioneering high-tech mapping of London's green cover to identify the extent of London's greening and help monitor improvements to ensure Sadiq's targets remain on track.
"It's about lifting our ambitions; going further to make the city greener, healthier and wilder; improving our mental health; cleaning our air and bringing more joy to the city"
A new swimming lake has been opened at Beckenham Place Park, the first large-scale green space improvement project funded by his Green Capital grant scheme. Other larger scale projects funded by the Mayor's scheme include:
Ripple Nature Reserve and Greenway (Barking and Dagenham): a 23km walking and cycling route creating safe routes to school and access to the nature reserve for local residents;
Brent River Park, Greenford to Gurnell Greenway (Ealing): transforming 18 hectares of underused and disconnected green space, opening up routes and views along the river and improving biodiversity with new reed beds, wetlands, meadows, woodland and orchard;
Headstone Manor Park (Harrow): helping to preserve the quality of the 14th century moat – a focal point in the park. Creating new wetlands, pond dipping and outdoor learning opportunities.
The mayor co-signed the London National Park City Charter developed by the Foundation, which sets out key actions to make London a city where people, places and nature are better connected and matches the long term goals in the mayor's Environment Strategy. Other cities in the UK and across the world will be encouraged to follow London's lead in becoming a National Park City.


By signing the charter, the mayor is confirming he shares the collective ambition, responsibility and commitment to deliver on making London:
a city which is greener in the long-term than it is today and where people and nature are better connected;
a city which protects its core network of parks and green spaces and where buildings and public spaces aren't defined only by stone, brick, concrete, glass and steel;
a city that is rich with wildlife;
a city where every child benefits from exploring, playing and learning outdoors;
a city where all can enjoy high-quality green spaces, clean air, clean waterways and where more people choose to walk and cycle.
Daniel Raven-Ellison, who started campaigning to make London a National Park City six years ago said it is fundamentally about making life better in the capital through both small everyday things and long-term strategic thinking. "We've been doing that in London for centuries, which is why London is so green and diverse, and why we can make it a National Park City today," he said.
He added: "It's about lifting our ambitions; going further to make the city greener, healthier and wilder; improving our mental health; cleaning our air; making the city richer in wildlife; freeing children to play and meet friends outdoors again; tackling the climate crisis and bringing more joy to the city."
You might also like: