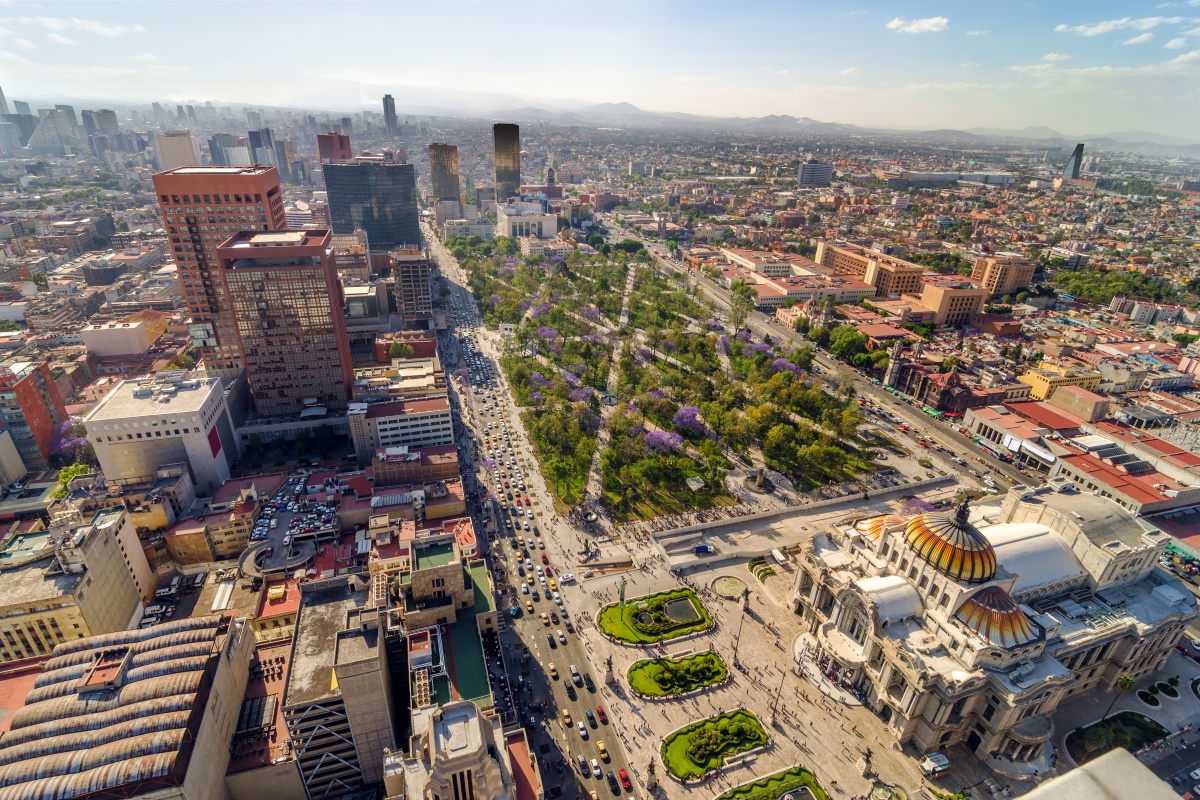 Mexico City (above) and Guadalajara are committed to being smarter and more inclusive
Smart Cities for All has announced it is to track the progress and measure the commitment to digital inclusion of Mexico's two largest cities, Mexico City and Guadalajara. Both cities are committed to being smarter and more inclusive.
A project of the Global Initiative for Inclusive ICTs (G3ict), a team of global smart technology and inclusion experts from Smart Cities for All have convened in Mexico to evaluate the cities' digital inclusivity.
Leaders from industry and civil society
Conducted in collaboration with accessibility consultancy, HearColors, and leaders from industry and civil society, the experts will use the smart city digital inclusion assessment tool developed by G3ict and its partners.
In each city, the expert team will meet with leadership and key personnel from numerous city departments to understand how the cities' coordinate their digital inclusion and smart city efforts to create inclusive experiences for everyone.
"In Guadalajara we are working to be an inclusive city. In the Government Innovation Department, we developed this objective through digital inclusion, promoting accessibility to information technologies, to contribute to the social and economic development of the city," said Saúl Jiménez, director of governmental innovation in Guadalajara.
"Together with the G3ict organisation and with HearColors we will work on an exchange of information, with the objective of detecting the areas of opportunity and best practices to implement in the municipality, in order to continue on this route, where each and every person will have easy access to the contents generated on the sites of this municipal government."
The Smart City Digital Inclusion Maturity Model tool helps cities evaluate the current state of information communication and telecommunications (ICT) accessibility and inclusion of persons with disabilities in city digital and smart services.
"Both Mexico City and Guadalajara are global cities that are taking important steps to be both smarter and more inclusive"
Focused on a broad range of functions important to all cities, such as communications, procurement, training, and technology standards, it defines key performance indicators and metrics to support advancing accessibility and digital inclusion in a smart city context.
To help deepen its partnership and collaboration, G3ict has signed a separate memorandum of understanding (MoU) with both Mexico City and Guadalajara.
The agreement calls for leveraging resources and expertise to support each city's digital transformation initiatives and promote the increased accessibility of ICT technologies.
"It is fitting that G3ict's first assessments of smart cities outside the United States are these two cities," added James Thurston, vice president, G3ict and managing director of Smart Cities for All.
"Both Mexico City and Guadalajara are global cities that are taking important steps to be both smarter and more inclusive. G3ict and our Smart Cities for All global initiative want to support their efforts with our tools and resources."
You might also like: