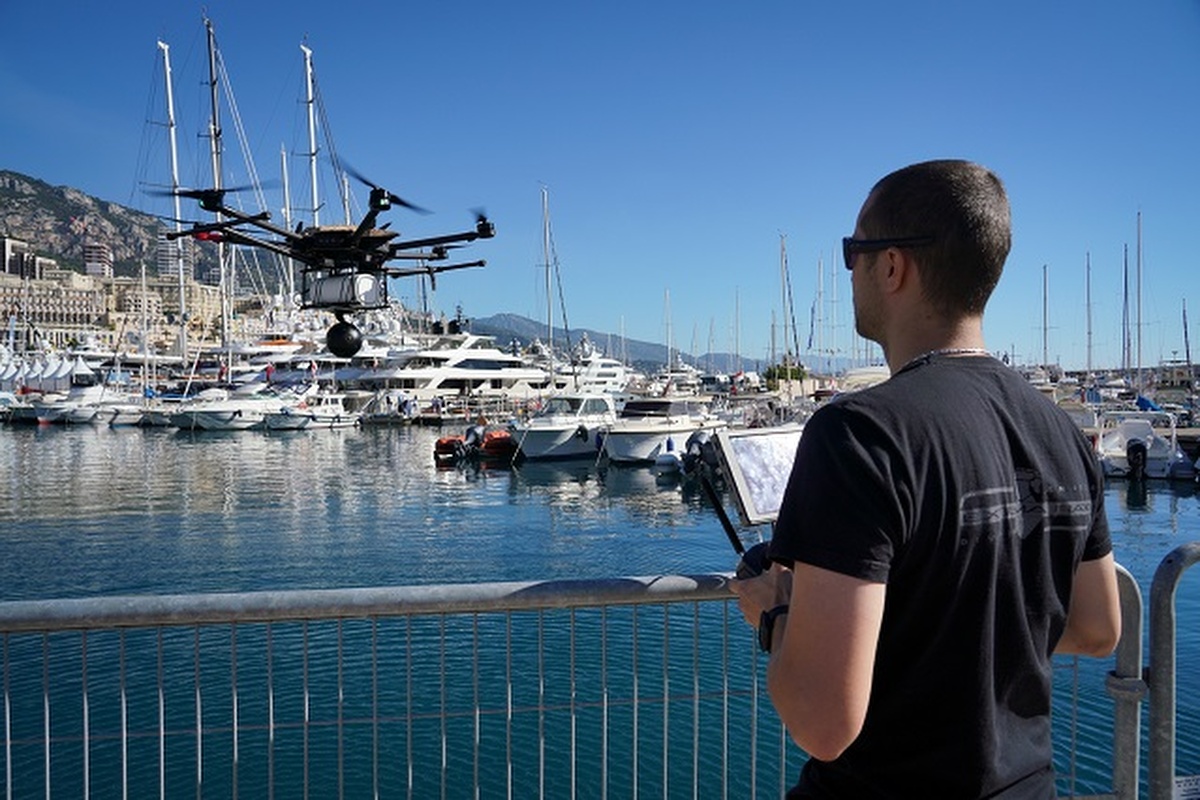 The 5G connected UAV broadcasts live 360-degree HD footage
Monaco Telecom has unveiled its nationwide 5G mobile network at the Monaco Yacht Show after finalising an agreement with communication and IT infrastructure company, Huawei.
To demonstrate the technology, a 5G-connected UAV (unmanned aerial vehicle) broadcast live 360-degree high definition to a virtual reality headset. The first antennas are already installed in the pilot area of Port Hercule and the network will be completed in the coming months on 100 per cent of the territory.
Monaco will be ready to welcome the first smartphones able to support this new technology running in 2019.
Paving the way for the digital future
The network will play a major part in the rapid implementation of the principality's smart city projects as well as advance the country's economic development. It will be used for areas such as autonomous cars, health (3D imaging and holograms) and communication (assisted translation).
"The launch of the 5G network underscores our ambition and our position as forerunners in the domain of connectivity, prior to the digital transition," said Frédéric Genta, country chief digital officer. "At the same time, this proves that the digital transition of the principality and the strategic plan of Monaco Telecom can only be achieved through close collaboration."
"The launch of the 5G network underscores our ambition and our position as forerunners in the domain of connectivity"
Martin Péronnet, CEO of Monaco Telecom added: "This collaboration aims to shape the face of Monaco's digital future," said "The 5G network will be a key driver for digital economy and for the development of the smart city.
"This partnership will facilitate and accelerate the process of offering Monaco, the best quality of life in the world via digital technology."
If you like this, you might be interested in reading the following:
Duisburg delegation on smart mission to China
The mayor of the German city is leading a government delegation to technology company Huawei in Shenzen to progress its plans to transform to a smart city
Huawei seeks to bridge AI talent gap
The company is launching an artificial intelligence certification programme for tech professionals to meet the needs of the digital economy
Helsinki addresses the visual impact of 5G
Helsinki launches contest to ensure 5G hardware doesn't blight the cityscape.