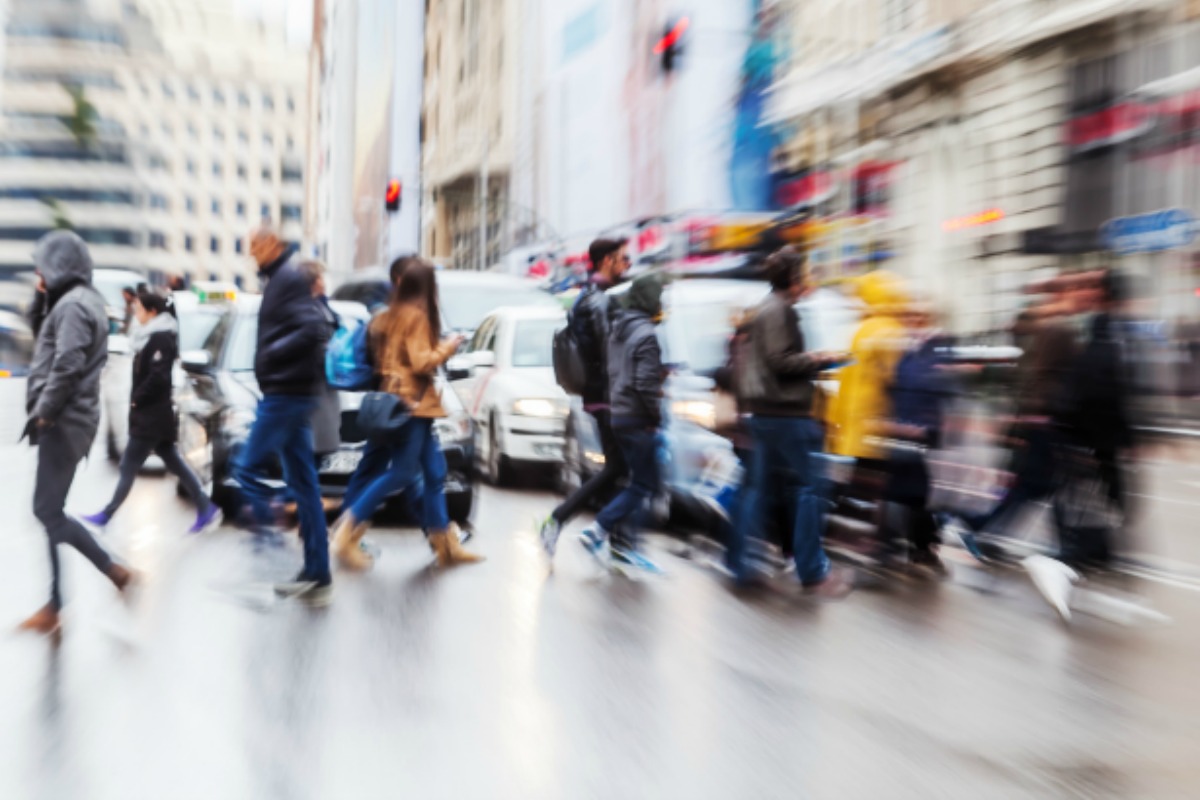 Moovit has been collecting more than 200 million data points every day from 1200 cities
Transport data company Moovit has announced that it has made all of its data available to city authorities and transport agencies worldwide in a bid to help them shape the future of urban mobility.
Moovit's Smart Transit Suite is a comprehensive tool set that seeks to empower decision makers with accurate, real-time public transport data that until now has been previously unavailable.
With access to this data and analysis, organisations and governments can better plan their cities from construction projects to transport issues, Moovit said.
"Moovit has been collecting over 200 million data points every day from more than 1,200 cities globally," said Yovav Meydad, VP of product at Moovit. "The combination of publicly available transport data from transit companies and government agencies, coupled with Moovit's crowdsourced data from 60 million users has resulted in the largest repository of transport data in the world."
He added: "In order for cities to become smarter, greener and more adequately planned for a burgeoning population, data like this will prove an essential tool and we're delighted that Moovit is now able to provide it."
Moovit's game-changing tools for cities include:
Moovit urban mobility analytics -- a powerful analytics tool that combines multiple data sources with advanced algorithms, analyses population movements around a city, and provides visual insights on public transport, all from anonymous aggregated data;
Transit surveys -- an advanced online system which creates, distributes and analyses transport related surveys answered by non-incentivised, targeted Moovit app users. These traveller surveys are managed in real time and provide results visualization as well as anonymised, detailed answers;
Transit data studio -- a comprehensive transit data management tool with an easy-to-use web interface enables you to create, edit and manage public transit information. Based on the GTFS global standard, the data for transit stops, lines, shapes, trips, schedules, and more, can be accessed and used immediately by any external website or application;
Real time bus locator -- a light, easily integrated cloud-based system that monitors, displays and analyses the real-time location of city buses. The bus locator also enables distribution of real-time bus arrival information to travellers via any website, mobile application or digital signs connected to Moovit's API.
If you like this, you might be interested in reading the following:
Tech firms partner to provide air pollution data
Crowdsourced air pollution data will also help to build a global map of air pollution
smartcitiesworld.net/connectivity/connectivity/tech-firms-partner-to-provide-air-pollution-data
Moovit opens up a new world of transport possibilities
The upgrade is based on research but also input from its global community of who are empowered to make improvements to the app
smartcitiesworld.net/news/news/moovit-opens-up-a-new-world-of-transport-possibilities-1023
Moovit for the masses
The public transport app is expanding its use of crowdsourcing data so anyone can add important up-to-date travel data