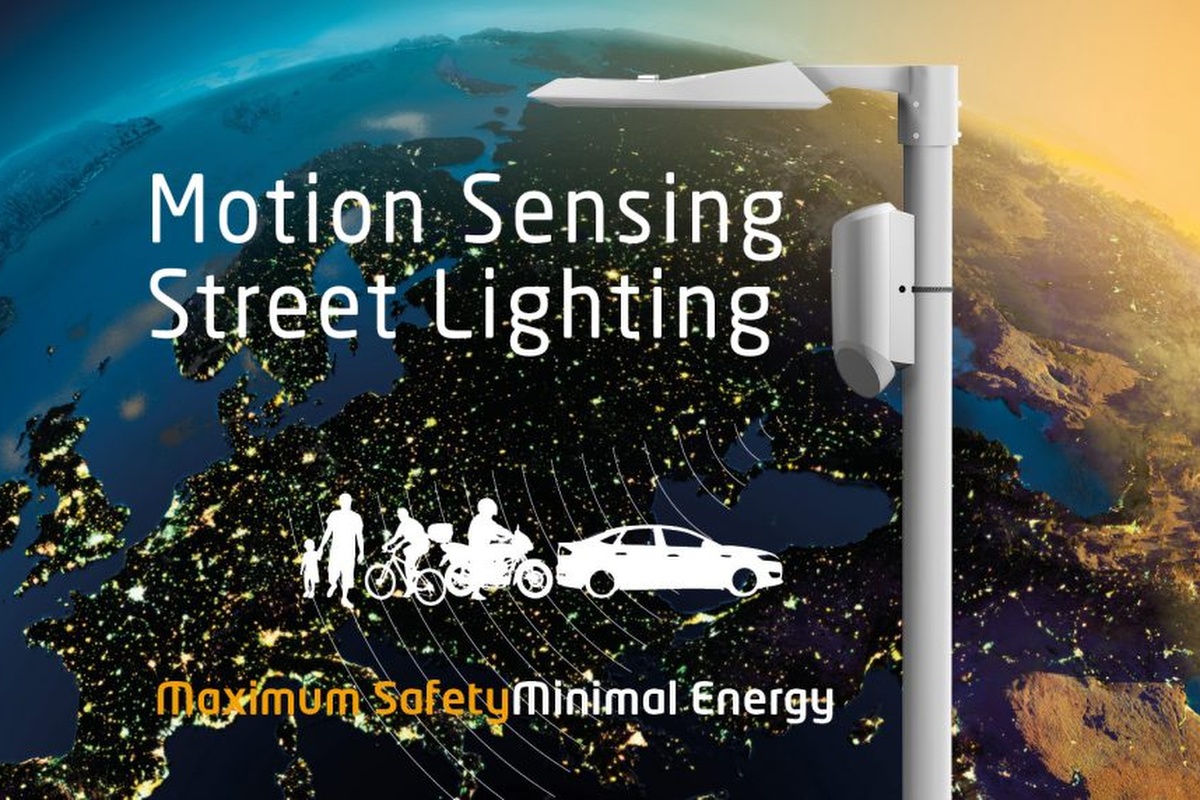 Comlight provides motion sensing street lighting to help pedestrians and drivers
Norwegian outdoor lighting company, Comlight AS, has named Sylvania Connected Solutions as the Australian distributor for its motion-based street lighting systems.
The company claims to have an installed base of "several thousand" systems across the globe and three systems are in the process of being installed i the Australia and New Zealand region.
Sylvania Connected Solutions is part of Gerard Lighting which is the largest lighting manufacturer and distributor in the combined Australian and New Zealand markets.
The latest announcement follows an exclusive partnership deal with Intrigue Lighting for distribution of its lighting control system in the US market, earlier this month, where Intrigue will now start market introduction, distribution and support for Comlight's technology.
Radar detection
Comlight provides the Eagle Eye product range which utilises advanced radar detectors and inter-pole communication giving pedestrians and drivers light when and where it is needed. The system is optimised for energy-saving LED street lights. The system includes optional power measurement, GPS support, traffic counting and speed detection functions.
"Having Sylvania Connected Solutions as the Comlight partner for the Australian and New Zealand markets is a perfect match. Our products save energy while reducing negative environmental impacts, and we already have thousands of systems installed in Europe," said Siri Damsleth, CEO of Comlight.
We have great expectations for motion sensing lighting systems in Australia and New Zealand. Sylvania Connected Solutions has a well-developed distribution network."
George Verghese, business manager for Sylvania Connected Solutions, added: "This is our endeavour to bring the best of class in technology and innovation to our smart cities clients in Australia and New Zealand. We are already in the process of installing these systems at three different locations."
Sylvania Connected Solutions has a foundation of more than 40 years in the Australian market and has a user base of intelligent Internet of Things (IoT) devices, systems and technologies that aim to address urban challenges and improve liveability as well as provide an ongoing return on investment.
If you like this, you might be interested in reading the following:
Cities to invest $8bn in smart streetlights
Over the next decade, almost 90 per cent of US streetlights will be converted to LEDs, predicts the report
Miami tops the smart lighting league
IoT Analytics undertook research on 111 cities to find out which ones are embracing digital transformation in the management of streetlights
Who are the smartest streetlight vendors?
Market research and advisory firm, Navigant, assesses the strategy and execution of 14 providers in its latest leaderboard