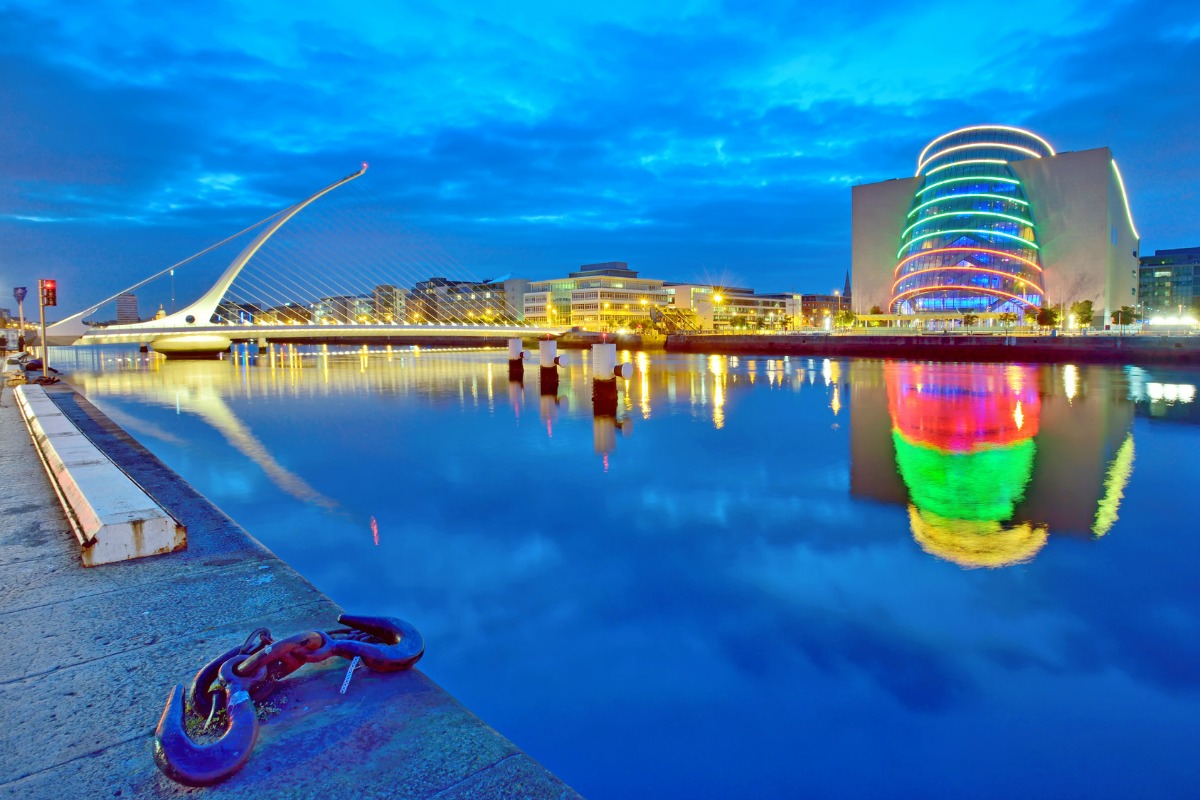 ESB hopes the network will help Ireland create sustainable and innovative new services
Silver Spring Networks will work with Dublin-based ESB Telecoms to develop a national Internet of Things (IoT) network across Ireland. ESB operates a national open access wholesale telecommunications network throughout the country.
It is envisioned the network will serve as a catalyst for municipal, commercial and industrial customers to connect IoT and smart city applications and devices. Once the deployment of the IoT network is completed, Silver Spring's Starfish platform-as-a-service (PaaS) would augment ESB Telecoms telecoms infrastructure and services nationally.
Starfish PaaS would offer service level agreements, and be based on Silver Spring's proven, secure, reliable, Wi-SUN standards-based mesh technology, built on the IEEE 802.15.4g specification.
"Many Irish cities, towns and businesses are interested in how the IoT can help create new innovative, efficient and sustainable services," said Rory McGowan, managing director, ESB Telecoms. "By working with Silver Spring Networks, we believe that we'll be able to accelerate IoT development nationally, with the high standard of reliability and service that our customers have come to expect from us. We look forward to helping Ireland become a leader through the deployment of one of the world's first standards-based national IoT roll-outs."
Mike Bell, president and CEO, Silver Spring Networks says that the two companies will utilise existing standards-based technology to accelerate deployment of massive-scale networks for devices, enabling entities to cost-effectively join the IoT revolution through Starfish.
He added: "By its very nature, mesh technology can securely aggregate data from widely distributed endpoints – from dense urban environments to remote rural areas – and then backhaul that data through the carriers' towers. And above all, it's real and scalable – it has already proven itself for industrial IoT on five continents."
As mesh-connected devices communicate with their neighbour devices, these networks are uniquely suited for delivering the robust and reliable connectivity that IoT networks require.
If you like this, you might be interested in reading the following:
London expands smart lighting
The lights are connected by Silver Spring Networks Starfish platform, which is built on Wi-SUN IoT mesh technology
smartcitiesworld.net/news/london-expands-smart-lighting-1978
Silver Spring and Panasonic alliance extends smart city reach
Panasonic's CityNOW will offer Silver Spring's Starfish platform and SLV6 city management platform service models
smartcitiesworld.net/connectivity/connectivity/silver-spring-and-panasonic-alliance-extends-smart-city-reach
Silver Spring expands IoT in Stockholm
Solutions provider will upgrade city's ageing lighting infrastructure with intelligent street light controls as part of European Union-funded programme
smartcitiesworld.net/connectivity/connectivity/silver-spring-expands-iot-in-stockholm