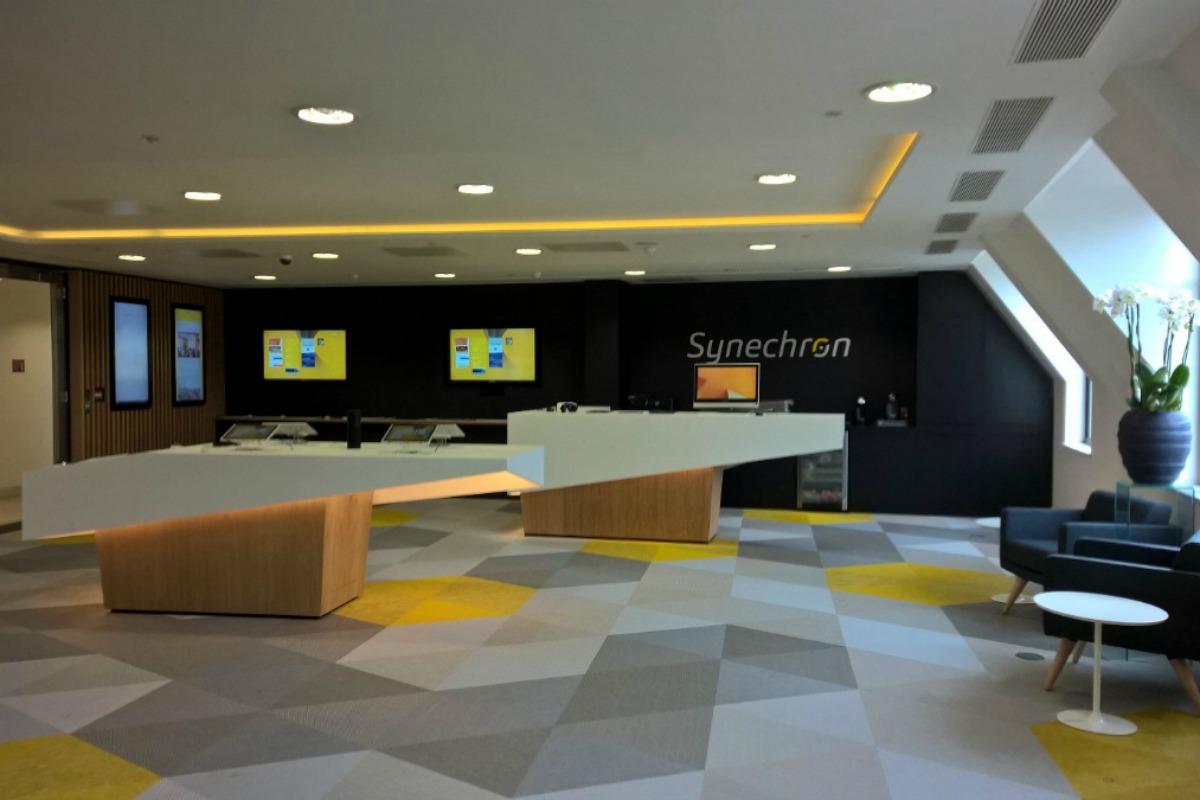 Synchrony's new generation finance and insurance hub
Global consulting and technology innovator Synechron Inc has announced a new innovation centre in central London that is dedicated to next generation banking and insurance.
The new centre will allow businesses to experience a whole host of new technology including augmented reality, artificial intelligence, blockchain, natural language and biometrics, mobile, and touch & smart technologies.
London is Synechron's second innovation centre. The first was opened in Dubai in October 2015. Over the next few months, Synechron will be launching further centres in Pune, Amsterdam, Florida and New York.
The Synechron Digital Innovation Centres (SDIC) act as innovation hubs for clients committed to investing in technology and, more specifically, digital transformation – solving critical business issues and scaling these investments to achieve greater future business success.
Faisal Husain, CEO of Synechron, said, "We envisioned and invested in building a space where our clients can come and touch the latest in the digital world, get inspired and learn about what trends and technologies are disrupting their customers' banking experiences worldwide. We want to help our clients be at the very forefront of digital transformation to drive an entirely new concept of banking interaction and engagement."
"We welcome our banking and insurance clients to our new London facility and any organisation that recognises the impact of digital transformation. With the launch of the London SDIC, our customers can step away from their normal office space and be fully immersed in a creative environment with digital technologies and experts at their disposal," added David Horton, managing director for Innovation at Synechron.
Customers can use the centre from a half-day or full day brainstorming session for executive management, to a rapid prototyping challenge, or even an hour's dedicated technology workshop. In addition to the various digital zones, visitors will also be able to strategise and envision their digitisation journey with Synechron's innovation team.