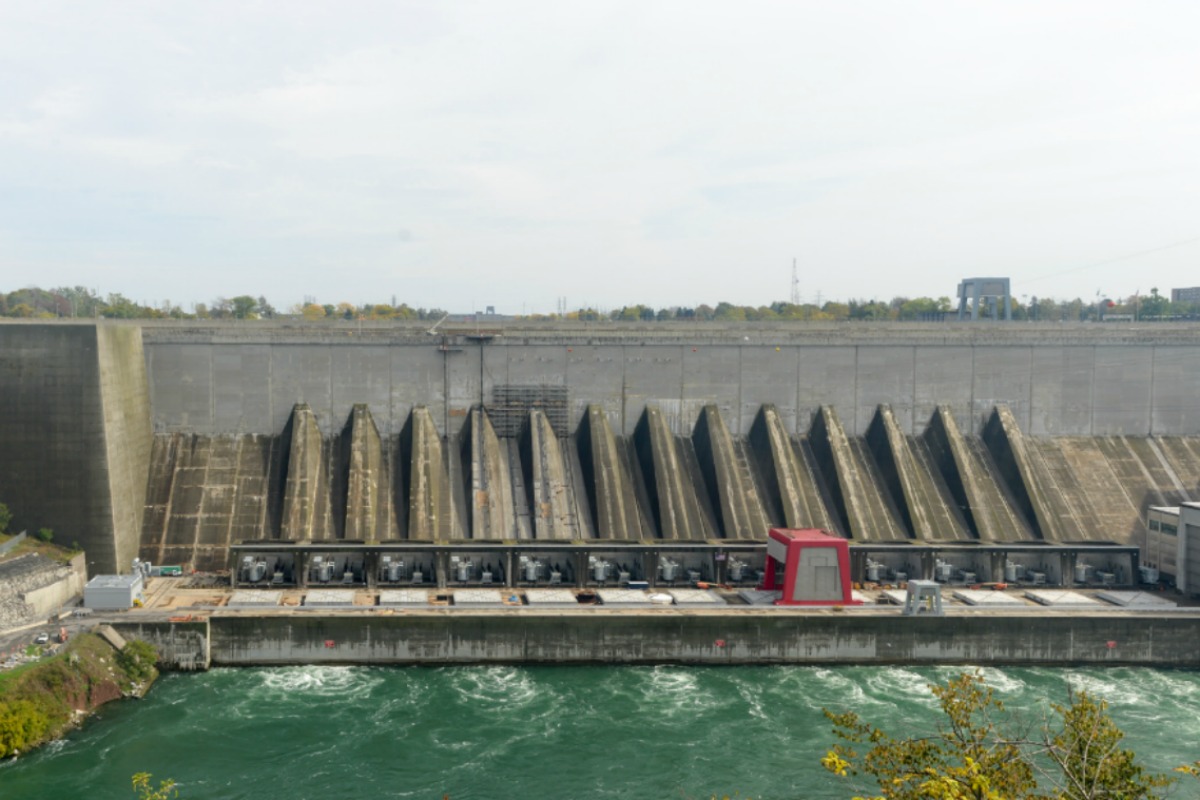 The technology will monitor the operational health of transformers at the Robert Moses plant
New York Power Authority (NYPA) has partnered with Israeli software development firm mPrest to deploy a predictive monitor app that will help safeguard the reliability of state-wide critical power infrastructure.
The state-owned power organisation will use the Asset Health Management application to monitor the operational health of transformers at its Robert Moses Niagara Power Plant in real-time. Developed in collaboration with NYPA, the system is said to be the "first-of-its-kind".
At the Niagara Power Plant, mPrest's software platform analyses information from sensors on electrical transformers to automatically diagnose their operational health and predict potential malfunctions and failures. These new capabilities enable strategic maintenance of the transformers optimising their efficiency, avoiding outages, reducing operational costs and supporting reliable power supplies for New Yorkers.
"Our transformer system is a critical piece of our statewide power infrastructure, raising the voltage or 'electrical pressure' of power so that it can be transmitted long distance over the state's grid," said Gil Quiniones, president and CEO, NYPA.
"Through our collaboration with mPrest, we can now accurately predict potential failures through better diagnostics and prognosis. As we actively pursue becoming the 'first completely digital utility in the country', it is through cutting-edge technological innovation like this one, made possible with the intelligence, dedication and cooperation of our partners, that we have developed a unique, effective way of monitoring our transformers."
"Our partnership with the talented, forward thinking electricity engineers and experts at the New York Power Authority has resulted in the development and deployment of a first-of-its-kind, comprehensive monitoring and control system," added Natan Barak, founder and President of mPrest.
"In a record amount of time, we, together with NYPA, determined what was needed, and created an unprecedented, effective solution that will reduce operational risks, deter unplanned down time, and prevent expensive maintenance costs. I believe that this technology achievement will lead to broader partnership between Israel and New York State."
Following testing using historical performance data by the Electric Power Research Institute (EPRI) that proved the mPrest platform effective, NYPA is looking at additional applications for this technology. EPRI conducts research and development relating to the generation, delivery, and use of electricity for the benefit of the public.
The mPrest product-based platform combines offline dissolved gas analysis (DGA) with online DGA to provide precise guidance for when to undertake transformer maintenance for optimal performance.
If you like this, you might be interested to read the following:
Managing IoT's disruptive effect on utilities
The developing IoT market will require a rethinking of current utility business models to capture market share
smartcitiesworld.net/news/news/managing-iots-disruptive-effect-on-utilities-1198
Internet of Things research service launched
An IoT information service from Navigant Research will focus on the market forces and technologies shaping the connected energy landscape
smartcitiesworld.net/news/news/internet-of-things-research-service-launched-1029
Energy apps on the up
New report from Navigant Research focusing on the residential energy app market
smartcitiesworld.net/news/news/energy-apps-on-the-up-646