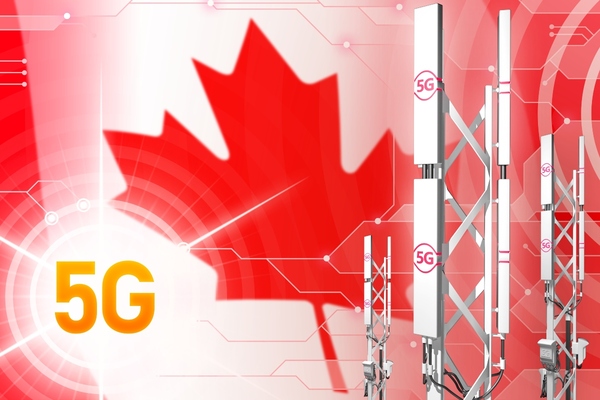 Rogers Communications is playing a major part in building Canada's 5G city infrastructure
Technology and media company Rogers Communications has launched 5G in 18 new cities and towns across Ontario.
Building on the company's January roll-out of 5G in downtown Ottawa, Toronto, Montreal and Vancouver, Rogers 5G is available in the following locations: Aurora, Barrie, Brampton, Caledon, Cambridge, Halton Hills, Hamilton, Kitchener, Markham, Milton, Mississauga, Newmarket, Ottawa, Oshawa, Richmond Hill, Toronto, Uxbridge, Waterloo and Whitchurch-Stouffville.
5G research support
In addition to providing the technology for consumers and businesses in the region, Rogers is supporting the University of Waterloo's 5G Smart Campus where university researchers are testing 5G applications in a real-world setting. The company has a three-year, multi-million-dollar partnership agreement with the university to advance 5G research in the Toronto-Waterloo tech corridor.
The research includes the following projects to support the incubation and commercialisation of future applications:
5G smart city infrastructure monitoring and alerting systems
5G asset tracking technologies and capabilities
5G network design and operations research
5G network slicing
Multi-access edge computing (MEC).
"5G is the next technological evolution that will transform the way we live and work in Ontario," said Philippe Oille, president of Southwestern Ontario Region, Rogers Communications.
"Building on our launch of 5G in Ottawa and Toronto earlier this year, we are proud to now reach 18 new cities and towns in Ontario including our innovation corridor, while continuing to support important 5G research and innovation through our partnerships with the University of Waterloo and Communitech."
He continued: "Strong digital infrastructure and this next generation technology are critical to fuel productivity and innovation as we power out of the pandemic, and in the future as we reset the competitive landscape in Ontario and for Canada, globally."
Rogers 5G is currently accessible to customers on Rogers' Infinite plans and unlimited business wireless plans with select 5G-ready devices. More than two million Canadians are on Rogers Infinite unlimited data plans, which it claims represents the most customers of any wireless provider in Canada.
"Strong digital infrastructure and this next generation technology are critical to fuel productivity and innovation as we power out of the pandemic"
"Accelerating Ontario's digital economy is important to our long-term success and competitiveness," said Laurie Scott, Ontario's minister of infrastructure. "We welcome the expansion of 5G to more communities in our province and the benefits it will bring to our economy. We look forward to ongoing collaboration with industry partners."
Through the Rogers 5G Create Lab at Communitech, the provider is also collaborating with Amazon Web Services (AWS) to create the 5G Create On AWS developer programme that provides access to talks, workshops, mentoring, 5G and edge infrastructure and technical support for start-ups and researchers with a focus on 5G, IoT and mobile edge computing.
Rogers 5G network, powered by Ericsson, has launched in more than 50 new cities and towns in Canada and has a target of reaching more than 60 markets by year-end.
You might also like: