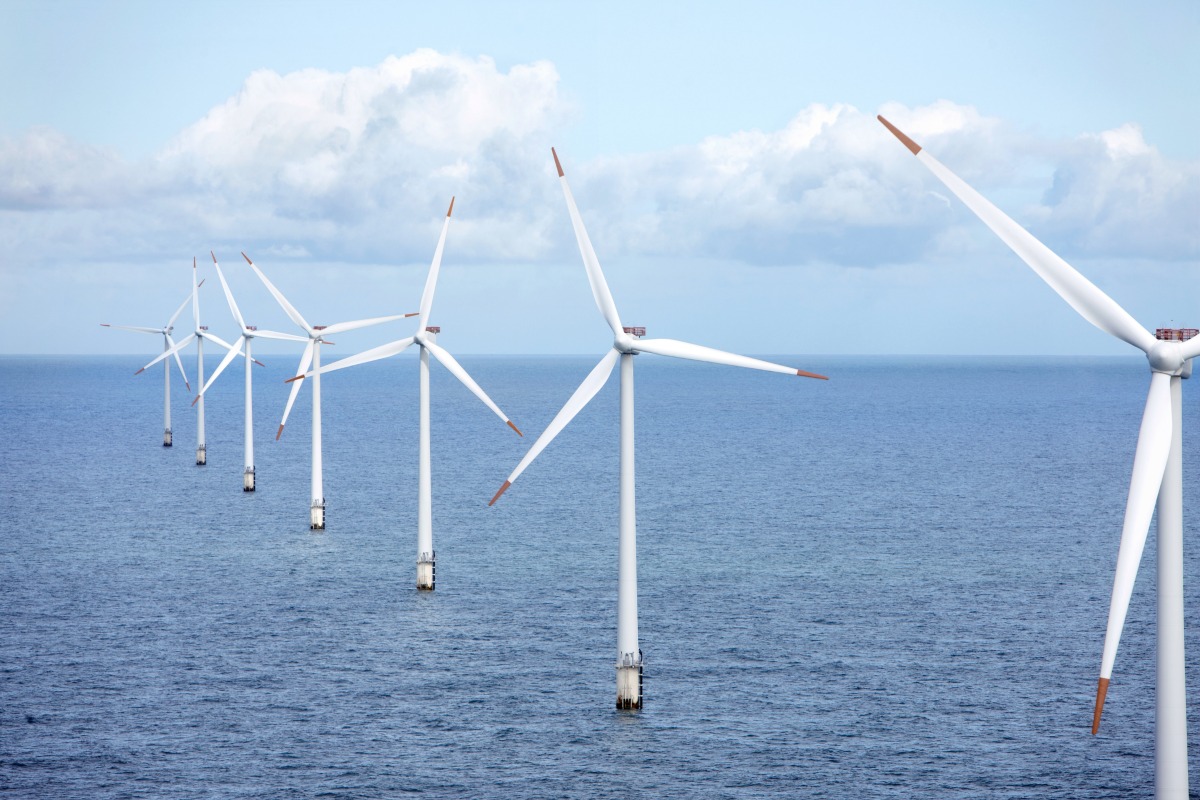 The transformers will boost energy efficiency at the wind farm by reducing the total losses
ScottishPower Renewables has selected Swiss power and automation group ABB to supply two SVC Light static compensators (STATCOMs) to help enable voltage stabilisation for its East Anglia One (EA1) windfarm.
According to ABB, the compensators will increase power transfer capability, improve power quality and enhance grid stability, enabling more energy efficient and reliable power supplies for millions of consumers. The $30m order was placed in the second quarter of 2017.
"ABB's advanced STATCOM and transformer technologies will not only help stabilise voltage fluctuations and enhance power capacity but also improve the quality and reliability of renewable wind energy supplies to millions of people," said Patrick Fragman, head of ABB's grid integration business, a part of the company's power grids division.
"Renewables and power quality are both key focus areas of our next level strategy and such technology solutions reinforce our position as a partner of choice for enabling a stronger, smarter and greener grid."
The UK government has set a target to meet 15 per cent of its energy needs from renewable sources by 2020. Contributing to this goal, the East Anglia One project is expected to provide in total, 714 megawatts (MW) of renewable wind energy from 102 wind turbines to meet the needs of over 500,000 homes. The offshore wind farm is located approximately 43km off the Suffolk Coast in the southern North Sea.
STATCOM is part of ABB's family of flexible alternating current transmission systems (FACTS) technologies that help reduce losses, enhance the capacity and flexibility of power transmission systems and contribute to more efficient and reliable grids.
ABB said it has delivered more than 800 FACTS installations around the world. Acting as the "brain" of the STATCOM, is the ABB AbilityTM MACH system which monitors, controls and protects the sophisticated technology in the station, managing thousands of operations to ensure power reliability and efficiency.

Two ABB TrafoStar autotransformers will be incorporated in the STATCOM system. These compact and low weight transformers are ideal for this type of application as they combine the functionality of two transformers in one, while boosting energy efficiency by significantly reducing the total losses.
ABB operates in more than 100 countries with some 132,000 employees.
If you like this you might be interested in reading the following:
ABB strengthens digital grid portfolio
Reliable information is key to quick and accurate decision making particularly with sprawling, connected networks
smartcitiesworld.net/news/news/abb-strengthens-digital-grid-portfolio-1859
ABB microgrid promises power reliability
It can tap into cost efficient, renewable energies such as solar photovoltaic and batteries
smartcitiesworld.net/news/news/abb-microgrid-promises-power-reliability-1726
ABB supports smart city in South Africa
The city has been able to quickly extend the field area network and connect more substations and remote terminal units
smartcitiesworld.net/news/news/abb-supports-smart-city-in-south-africa-1656