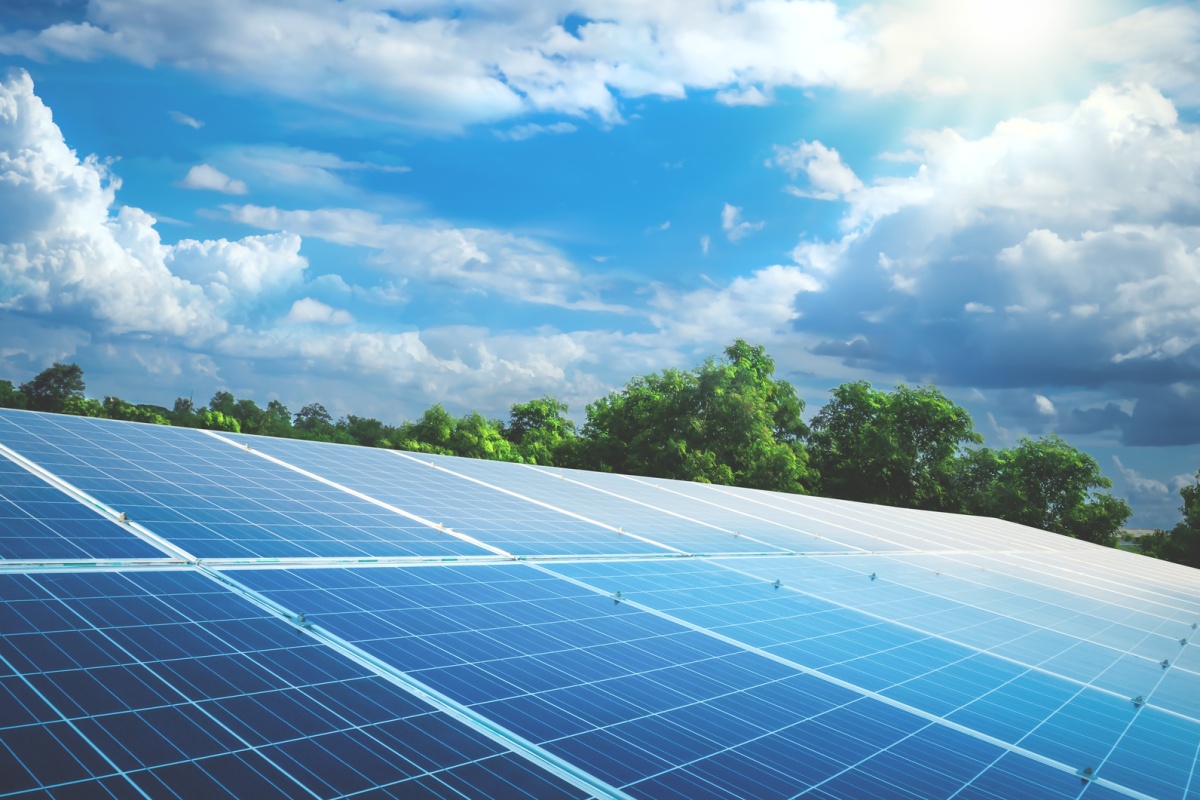 Global installed solar generating capacity has tripled in the past four years
BP has stumped up £200m for a 43 per cent equity share in Europe's largest solar development company, marking a return to an industry the oil giant abandoned in 2011.
The investment sum will be paid over three years and will see the London-based Lightsource rebrand as Lightsource BP, and BP will take two seats on the board of directors.
The great majority of the investment will be used to fund Lightsource's worldwide growth pipeline.
"BP has been committed to advancing lower-carbon energy for over 20 years and we're excited to be coming back to solar, but in a new and very different way. While our history in the solar industry was centred on manufacturing panels, Lightsource BP will instead grow value through developing and managing major solar projects around the world," said Bob Dudley, group chief executive, BP.
"I am confident that the combination of Lightsource's expertise and experience with BP's relationships and resources will propel this innovative business to even more rapid growth."
Global installed solar generating capacity more than tripled in the past four years and grew by over 30 per cent in 2016 alone, according to BP's Statistical Review of World Energy. BP's Energy Outlook analysis sees solar as likely to generate around a third of the world's total renewable power and up to 10 per cent of total global power by 2035.
BP said its interest in Lightsource BP will complement its existing alternative energy business, which includes wind energy, biofuels and biopower. BP Wind Energy has interests in onshore wind energy across the US with total gross generating capacity of 2.3GW.
BP Biofuels has world scale plants in Brazil, which produce around 800 million litres of ethanol equivalent per year as well as generating low-carbon power for Brazil's national grid.
Lightsource BP will target the growing demand for large-scale solar projects worldwide with a focus on grid-connected plants and corporate power purchase agreements (PPAs) signed with private companies. The company will continue to develop and deliver Lightsource's 6GW growth pipeline, which is largely focused in the US, India, Europe and the Middle East.
"We founded Lightsource to lead the solar revolution and chose to partner with BP because, like us, their ambition is to build and grow this company for the long-term," added Nick Boyle, group CEO and founder of Lightsource.
"Not only does this partnership make strategic sense, but our combined forces will be part of accelerating the low-carbon transition. Solar power is the fastest growing source of new energy and we are excited to be at the forefront of this development."
Lightsource specialises in the development, acquisition and long-term management of large-scale solar projects and smart energy solutions worldwide. In seven years, it has grown to become Europe's largest developer and operator of utility-scale solar projects.
The company has commissioned 1.3 GW of solar capacity to date and manages approximately 2GW of capacity under long-term operations and maintenance contracts -- the equivalent of powering more than 500,000 homes through clean energy.
If you like this, you might be interested in reading the following:
Schneider makes renewable energy pledge
To deliver on its new promises and its sustained energy efficiency efforts, the company plans to leverage its own technical solutions
SolarEdge expands smart energy portfolio
Company aims to take a lead in the integration of PV generation with energy automation and change the way power is managed in solar photovoltaic systems
Solar city goes live
Trina Solar's PV modules have begun operations in the 10MW Sustainable City in Dubai, which aims to use only clean energy sources