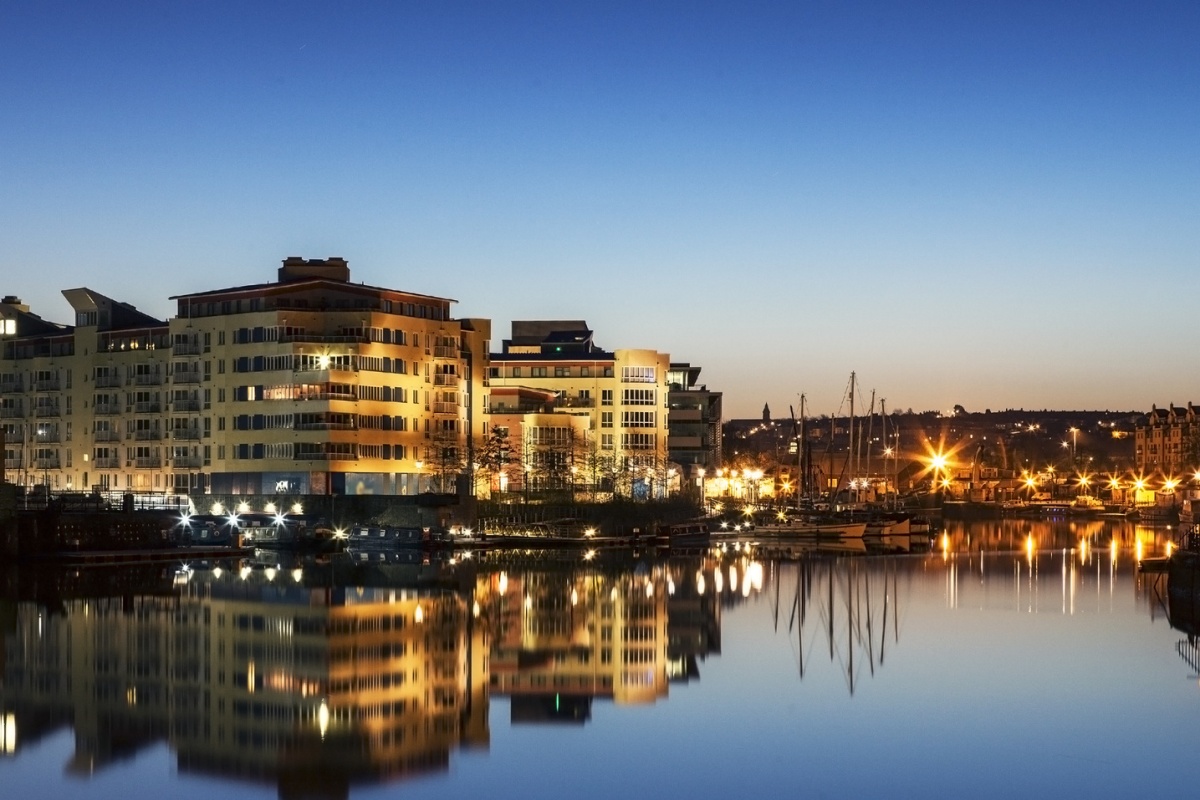 Bristol is aiming to become the best-connected city in the UK
Bristol beat off competition from Barcelona, Dubai, New York, Singapore and Yinchuan to win the Judges' Choice Smart City Award at the GSMA's 2018 Global Mobile Awards (The GLOMOs).
The announcement comes ahead of the city staging The Layered Realities Weekend 5G Showcase on 17-18 March, which will launch the world's first public 5G testbed to explore the next generation of wireless and wired connectivity through a series of free experimental public events.
When announcing Bristol as the winner of the award, the judges highlighted Bristol Is Open, a joint venture between the University of Bristol and Bristol City Council. Bristol Is Open integrates three networks through software defined control: fibre in the ground; a wireless het-net along the Brunel Mile area of Bristol with wi-fi, 3G, and 4G; and a radio frequency mesh network deployed on 2,000 of the city's lamp posts. This is complemented by cutting-edge 5G research carried out by the University, which is delivering the UK's first 5G urban deployment.
The judges also recognised the smart city Operations Centre, which opened last October and brings together and integrates the council's emergency control centre, traffic control centre and community safety (CCTV) control rooms for the first time. The centre, which operates 24 hours a day, 365 days a year, also provides Telecare, Alarm and Security monitoring for residents as well as Lone worker support for council staff.
"This latest accolade reflects the outstanding work of the University of Bristol, Bristol is Open and the council's Operations Centre which are all integral to achieving the vision of making Bristol the best-connected city in the UK," said Marvin Rees, Mayor of Bristol.
"The council is already experiencing the value of investing in ground-breaking technology and is committed to developing further smart city initiatives that can benefit residents and visitors to the city."
Professor Nishan Canagarajan pro vice-chancellor for research at the University of Bristol, commented: "We are delighted the city of Bristol has won this prestigious Smart City Award. This award builds on last year's announcement that Bristol has overtaken London as the UK's leading smart city.
"Both awards highlight the significant impact of the University's research in the city where we are pioneering innovative smart city technologies and which is embodied in the University's new Temple Quarter Enterprise Campus plans. It puts Bristol firmly on the international map for leading the way in developing digital communication technology that will benefit both people and businesses."
The Layered Realities Weekend 5G Showcase comprises a weekend of free events in Millennium Square and the city's We The Curious science centre. It will bring together the University of Bristol's Smart Internet Lab and Watershed, We The Curious, BT, Nokia, Zeetta, Cambridge Communications Systems, PureLiFi and Bristol Is Open (BIO).
If you like this, you might be interested in reading the following:
Bristol overtakes London as the UK's smartest city
Latest Huawei UK Smart Cities Index doubles to include 20 UK cities
5G testbed for urban-scale trials launched
The Flame project initially launches in the smart cities of Bristol and Barcelona with plans to expand to cities across Europe
London and Edinburgh top smart city leaderboard
UK's top 10 smart cities are named in new research by Juniper with Scotland performing strongly