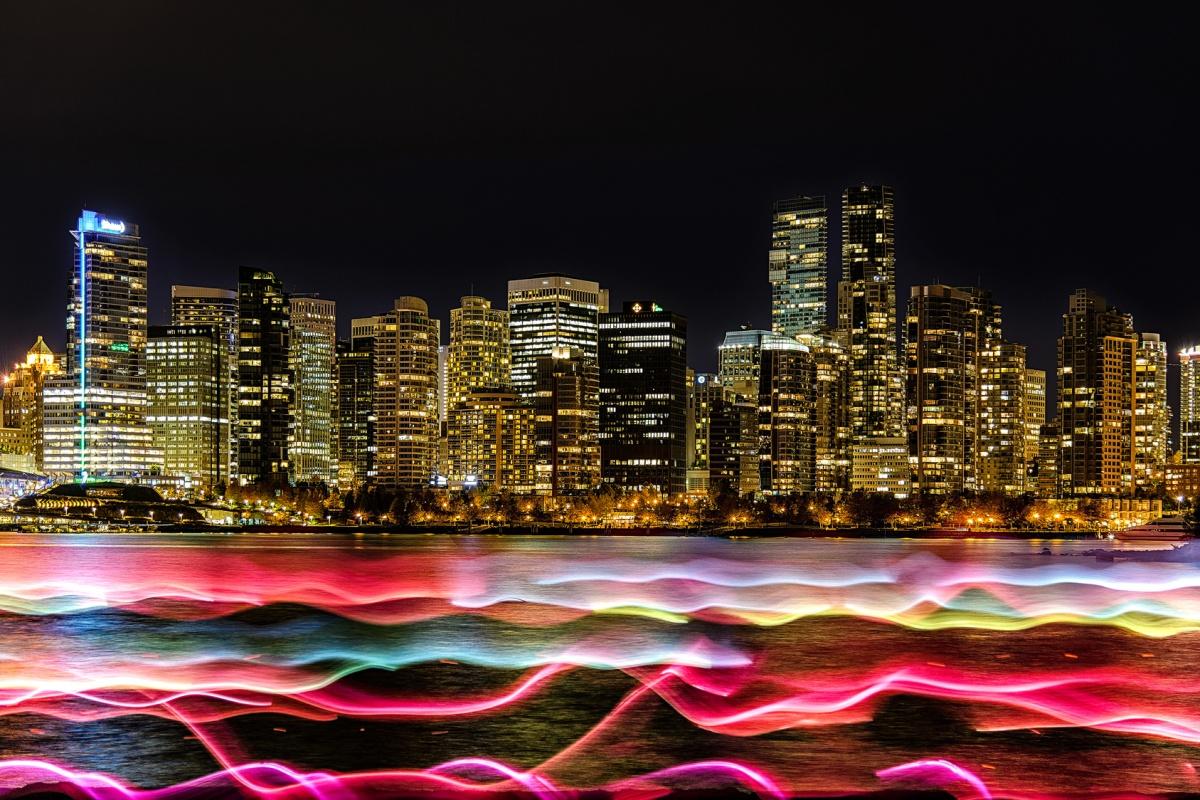 Vancouver is among the cities which will be competing in the challenge
The Canadian government has launched the Smart Cities Challenge in a bid to improve the lives of its citizens through innovation, data, and technology.
The challenge, which forms part of the federal government's Impact Canada initiative, aims to accelerate and mainstream innovative programmes that focus on the achievement of outcomes that address complex economic, environmental and social problems.
Communities of all sizes and from across Canada can apply including municipalities, local or regional governments, and indigenous communities. They will be encouraged to work with the private and not-for-profit sectors and the research community to achieve results that improve the lives of residents. It will be up to communities to set their goals and the pathways to achieving them.
"This challenge -- the first of its kind in Canada -- will encourage communities to innovate and take risks to improve people's lives," said Amarjeet Sohi, minister of infrastructure and communities. Across the country, communities large and small are bursting with new ideas."
Communities will have until April 24, 2018 to submit their applications. Those that are selected as finalists by the independent jury for the challenge will receive a grant of $250,000 to support the development of their detailed proposal and business case. Winners will receive funding to implement their proposals.
Federal department, Infrastructure Canada, is also engaging indigenous leaders, communities and organisations to finalise the design of a competition specific to indigenous communities that will reflect their unique realities and issues. Indigenous communities are also eligible to compete for all the prizes in the current competition.
The Canadian Council for Public-Private Partnerships (CCPPP) welcomed the initiative stating that it will allow Canadian communities to take a "global leadership role" in this first digital century.
According to CCPPP, the programme has transformative potential that goes well beyond binary code connections among infrastructure and service delivery.
"CCPPP has been a long-time supporter and promoter of the Smart Cities Challenge," said Mark Romoff, president and CEO, CCPPP.
"This is a great opportunity to put Canadian ingenuity and resourcefulness on display to create communities that are safer, healthier, more accessible and economically vibrant. We congratulate the government for promoting and accelerating 'big think' ideas."
If you like this, you might be interested in reading the following:
Connecting Canada's unconnected
The two companies are on a mission to overcome the challenges of the digital divide
Fast broadband to become a basic right in Canada
New regulation means broadband Internet service will be considered a 'basic telecommunication service' for all Canadians
Read more
Connecting Canada
The company claims it is the first purpose-built IoT network in the country and makes use of Semtech technology
Read more