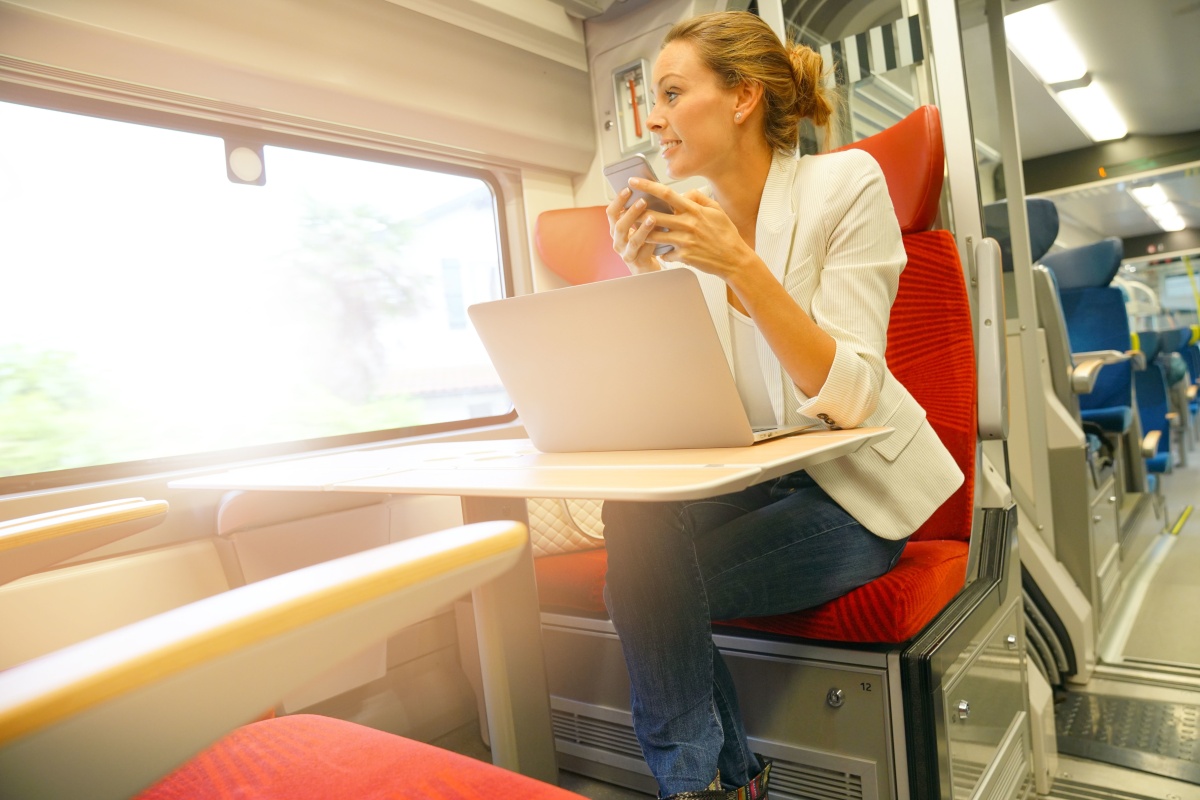 Commuters welcome connectivity public transport to live smarter and better
The vast majority of people (83 per cent) believe that innovative transport systems are a feature of a smart city and almost half (45 per cent) believe a city can't be considered world-class unless it has good digital connectivity.
These are among the results of a survey undertaken by global communications infrastructure provider, BAI Communications, to understand how a digitally connected public transport system can impact citizens lives and expectations around a city.
Continuous connectivity
The Continuous Connectivity Research report surveyed over 2,500 rail commuters in five global cities. It found that continuous connectivity on the public transport system can deliver significant gains in productivity and liveability, as city dwellers are able to work more effectively on their commute journeys.
Respondents stated that they could use their travel time to complete work so they spent less hours in an office (56 per cent), offer the potential for career improvement (46 per cent) and they would be open to location and housing changes (45 per cent).
"Everyday tens of millions of people worldwide use public transport; this critical infrastructure is the backbone of cities and more than ever citizens are expecting digital innovations that improve their commute," said James Woodhams, chief strategy officer, BAI Communications.
"Digital connectivity is changing our ideas of what makes a city 'world class' and regardless of where they are in the world, people want to live in a city that allows them to work and live better, and technology is emerging as a key enabler to help citizens reach this aspiration."
Other significant findings from the study included:
99 per cent of rail users expect public transport to do more than just get them from A to B
81 per cent of users believe advances in transport-related technology is already increasing their use, or changing the way they use public transport
95 per cent of rail users would be more likely to use rail if it deployed technology-driven solutions
94 per cent of rail users believe all rail networks should offer digital connectivity
96 per cent of rail users believe transport innovation is an important part of modern cities
92 per cent of commuters would benefit if they could better enjoy their journey if the rail network of the future evolved
73 per cent of rail users say their ideal rail journey would encompass logistical improvements.
"The modern commuter isn't just looking to get from A to B, they are expecting more from transport networks and want technology to enrich their journeys. A smart city commuter will use digital connectivity to work smarter, live better and reduce stress to create more mindful trips," added Woodhams.
"As we look to improve services and create modern, data-driven cities that enrich the lives of citizens, seamless digital connectivity is the foundation needed to achieve this goal."
"A smart-city commuter will use digital connectivity to work smarter, live better and reduce stress to create more mindful trips"
Mobility futures consultant and transportation researcher, Adam Cohen believes that urban transportation is on the verge of rapid transformation and the convergence of shared mobility, electrification, and automation will transform how people travel and how cities are built.
"What is clear is that public transportation, cities, and society are on the cusp of changing rapidly and dramatically as advancements in mobility technology converge in the marketplace," said Cohen.
He added: "Travellers are leveraging mobile devices anda data to make real-time choices based on factors such as convenience, connection, cost, travel time, and wait time. They are part of the 'experience economy', they don't need to take public transportation and agencies need to look at technology solutions to make travellers want to.
"Technology can improve the effectiveness of public transportation by enabling transportation providers to know their riders' preferences while simultaneously enhancing rider convenience."
For more information and to download the BAI Continuous Connectivity Research whitepaper, click here.
You might also like: