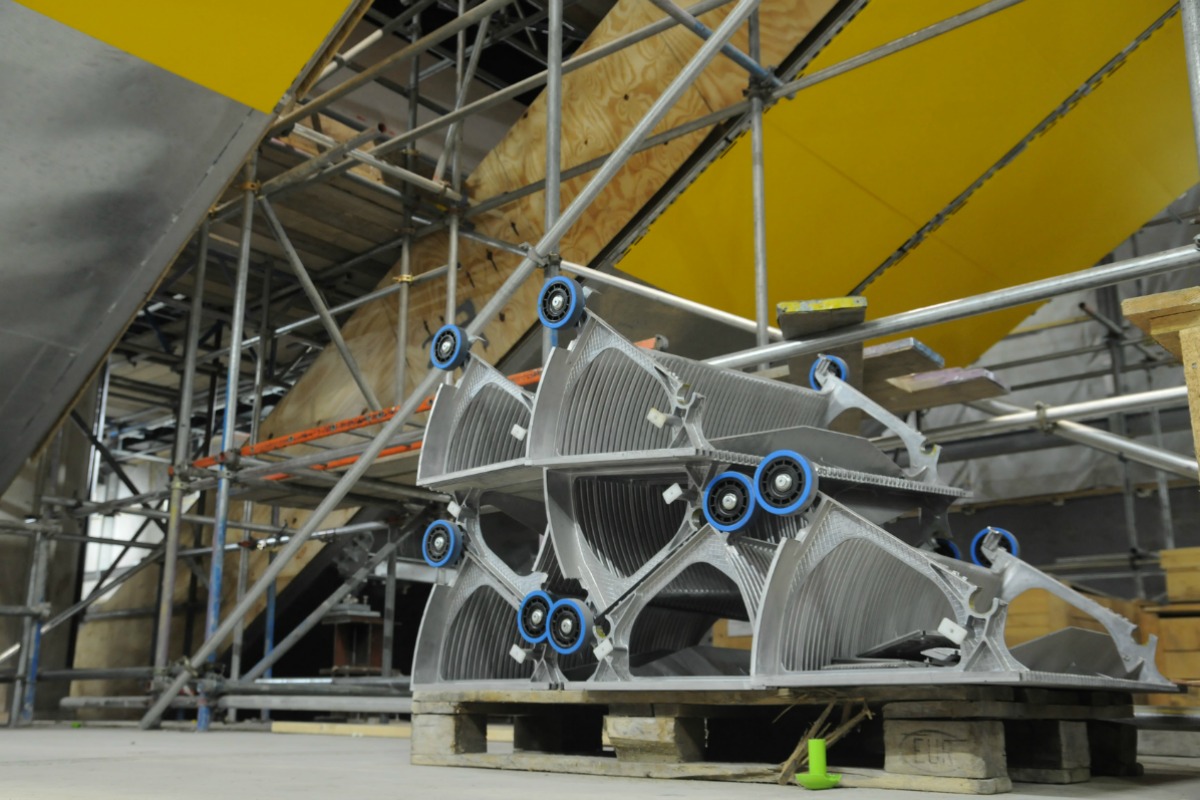 Crossrail under construction
The Cambridge Centre for Smart Infrastructure and Construction (CSIC) has secured funding for the next five years from the Engineering and Physical Sciences Research Council (EPSRC) and Innovate UK, the government funding body.
The Cambridge University-based Centre aims to transform the future of infrastructure and help the UK become a world leader in the fields of sensing technologies, asset management and smart city development.
This new tranche of funding will help the CSIC further build on its achievements over the past five years to become an internationally-known hub for the infrastructure and construction industry, bringing together leading academics and industrialists and developing a faster route for innovation adoption.
Engineering solutions provider Costain provided a letter of support to help the CSIC its Phase 2 funding. The company was also instrumental in helping set up two of the Centre's major demonstration projects, National Grid London Power Tunnels and London Bridge Station, as well as being involved in its steering group and guiding a number of its collaborative projects.
For Phase 2, Costain has already committed to sponsoring a PhD project on BIM (Business Information Modeling) Level 3 implementation.
Dr Jennifer Schooling, director of CSIC said, "Securing this funding for the next five years offers a wide range of opportunities to advance CSIC's research and embed a culture of innovation adoption in the infrastructure and construction industries. CSIC cannot achieve this alone – partnering with industry is the key to our success to date and we look forward to continuing to work with Costain on the development of new skills and techniques to deliver smarter infrastructure."
Tim Embley, Costain Group Innovation & Knowledge manager, acknowledged the part the Centre has played in enabling Costain teams to address industry challenges.
"At London Bridge we have had a three-year study looking at Smart Stations and how to improve customer experience by using technology to understand asset performance," he said.
James Aitken, Costain design manager added: "This has helped us develop knowledge of the range of new solutions we can provide to our customers. Being involved in the research has allowed me to inspire others and also have a real impact on advancing technical knowledge in our business."
At London Power Tunnels, Costain's early involvement in the fibre optic monitoring work at Cambridge enabled it to achieve a world first and integrate fibre optic sensors in the tunnel segments for long-term structural monitoring.
This technology has now been applied to various other structural monitoring opportunities at London Bridge Station and Crossrail, the high capacity, high frequency rail line for London and Home Counties.