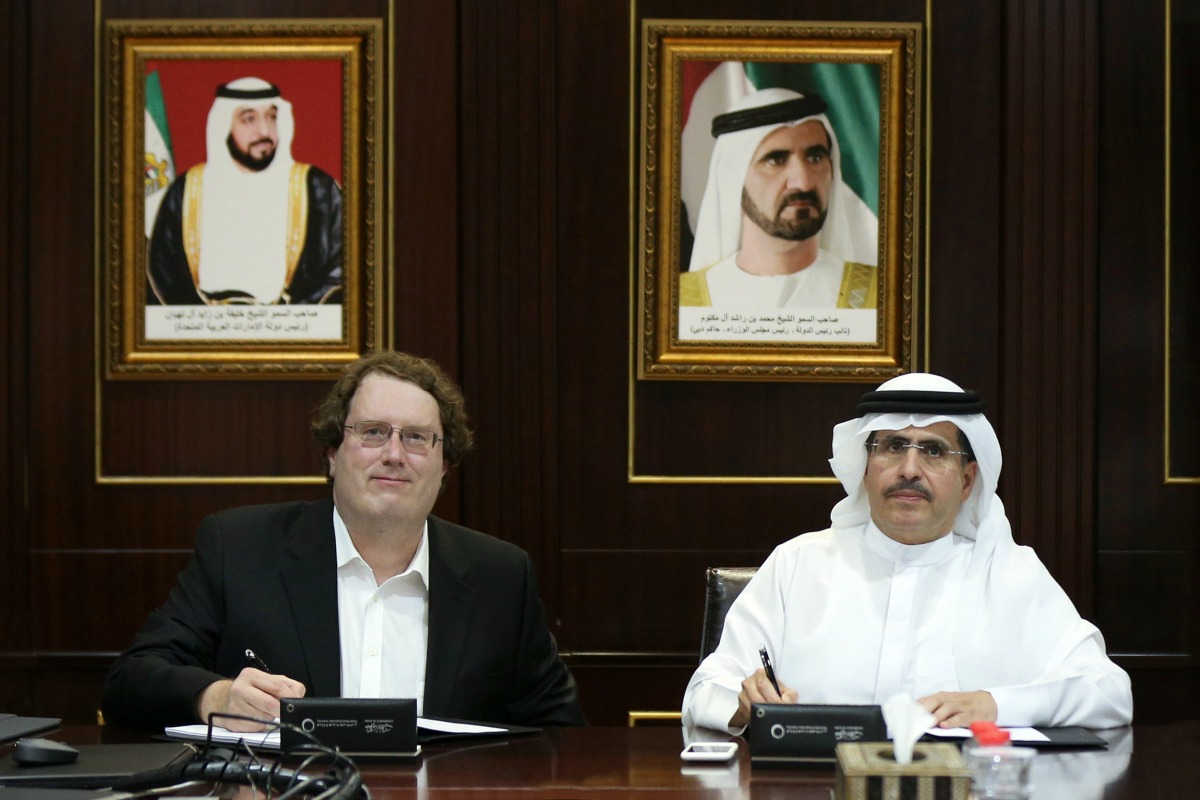 Dewa and Silver Spring Networks sign the agreement to enable more smart grid applications
Dubai Electricity & Water Authority (Dewa) has signed an agreement with Silver Spring Networks International to deliver a smart canopy for innovative services and smart grid applications.
The new communication platform will be based on Silver Spring's IPv6 multi-application Radio Frequency (RF) Mesh Canopy, which will allow Dewa to provide smart grid applications such as smart electricity, water meter and distribution automation.
"This agreement is part of our efforts to achieve the second smart initiative, namely 'smart applications through smart meters and grids', which enables Dewa to build a wide and integrated smart grid covering generation, transmission and distribution systems," said HE Saeed Mohammed Al Tayer, managing director and CEO of Dewa.
The new communication platform will cover the whole of Dubai, including Hatta, and will serve all the communication requirements for any smart grid applications.
The agreement includes the design, supply, installation, testing and commissioning of RF mesh canopy for smart grids. This will allow Dewa to provide secure and reliable communications for smart electricity and water systems, as well as additional services in the future. The move reinforces Dewa's efforts to implement the Smart Dubai initiative to make Dubai the happiest and smartest city in the world.
Dewa said The AED7bn smart grid is aligned with its other smart initiatives, including 'Shams Dubai' to install photovoltaic panels on buildings to generate electricity, and connect it to the Dewa grid, and the 'green charger' initiative to establish the infrastructure for electric vehicle charging stations.
"Dubai has long been a pioneer in energy and infrastructure innovation to support its economic growth and sustainability goals. We're honored to partner with Dewa to bring our networking platform to the UAE, as Dubai continues to establish the infrastructure that will underpin its smart growth and connectivity in the future," added Mike Bell, president and CEO, Silver Spring Networks.
"Our open, standards-based solutions enable utilities, cities, and companies to accelerate adoption of Internet of Things devices and services, allowing millions of devices to be securely connected over varying conditions and environments. Dubai will join many iconic cities around the world where Silver Spring has deployed this technology."
If you like this, you might be interested in reading the following:
Hewlett Packard Enterprise helps to make Dubai happy
The technology company will collaborate with telecoms service provider to support the Dubai Smart City Initiative
smartcitiesworld.net/connectivity/connectivity/hewlett-packard-enterprise-helps-to-make-dubai-happy
Silver Spring expands IoT in Stockholm
GrowSmarter programme aims to deliver smart solutions in the two other Lighthouse cities of Barcelona and Cologne
smartcitiesworld.net/connectivity/connectivity/silver-spring-expands-iot-in-stockholm
Starfish extends into Rhode Island
The IoT network will connect some 17,000 LED street lights to help the city improve public safety, lower energy consumption and modernise its lighting infrastructure
smartcitiesworld.net/news/news/starfish-extends-into-rhode-island-806