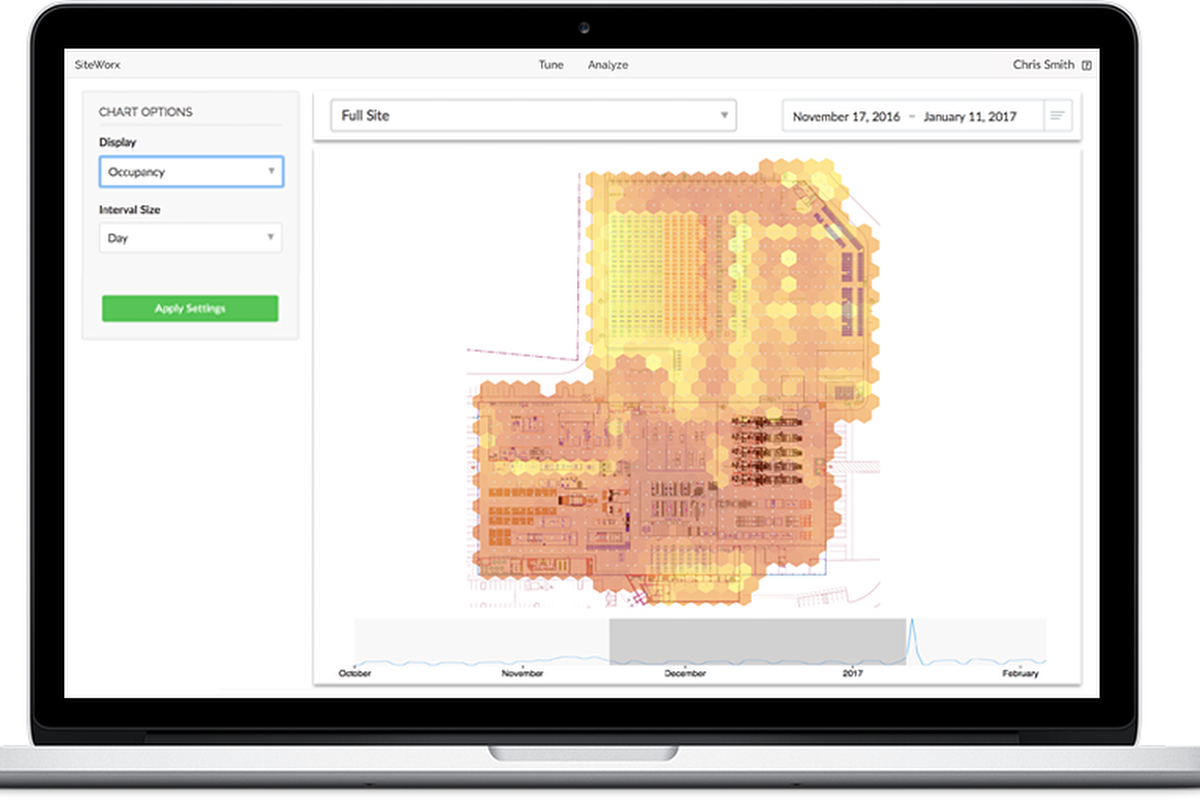 ILP fixtures featuring Digital Lumens sensors enable easy implementation of the SiteWorx platform
Digital Lumens, a specialist in intelligent LED lighting and sensor-based smart building applications, has partnered with Industrial Lighting Products (ILP) to expand its range of intelligent LED fixtures.
The alliance will enable customers to purchase a variety of ILP fixtures with Digital Lumens' signature digital light agents (DLAs) sensors pre-installed to enable advanced lighting control and smart building solutions.
According to the companies, ILP fixtures featuring Digital Lumens' sensors will enable easy implementation of SiteWorx, a cloud-based business intelligence platform that combines connected lighting, IoT sensors and innovative software to optimise energy usage, productivity and safety.
Available applications include advanced lighting control, occupancy tracking and environmental sensing.
"ILP's unique ability to provide commercial, industrial, and outdoor luminaires and retrofit kits is unmatched." said Jason Hendren, president at ILP. "This alliance will allow Digital Lumens to address a larger range of a retrofit application including office, parking lots, and parking garages."
"We are proud to further enhance the already-high performance of ILP fixtures through the inclusion of Digital Lumens sensors, software and controls," added Denis Cho, vice president of sales at Digital Lumens.
"Through SiteWorx, all compatible fixtures will immediately enable our mutual customers to gain unprecedented control of their LED lighting, improve site-wide business intelligence and sustainability initiatives, and introduce new smart building solutions more quickly and easily."
Digital Lumens was recently acquired by Osram, a global lighting and technology company with the Americas regional headquarters located in Wilmington, Massachusetts.
In joining the Osram family, Digital Lumens will serve as the Boston-based innovation hub, further strengthening and broadening Osram's portfolio of Internet of Things (IoT) applications for industrial and commercial environments.
If you like this, you might be interested in reading the following:
Thorn to light the way for Singapore MRT
More than 100,000 Thorn LED luminaires will be installed in the TEL tunnels and maintenance areas
Philips Lighting casts new light on iconic Indian building
The system has dimming features that will enable the buildings to reduce electrical consumption during non-peak hours
Osram buys US software provider
Via integrated sensors, the platform facilitates customised applications beyond lighting control