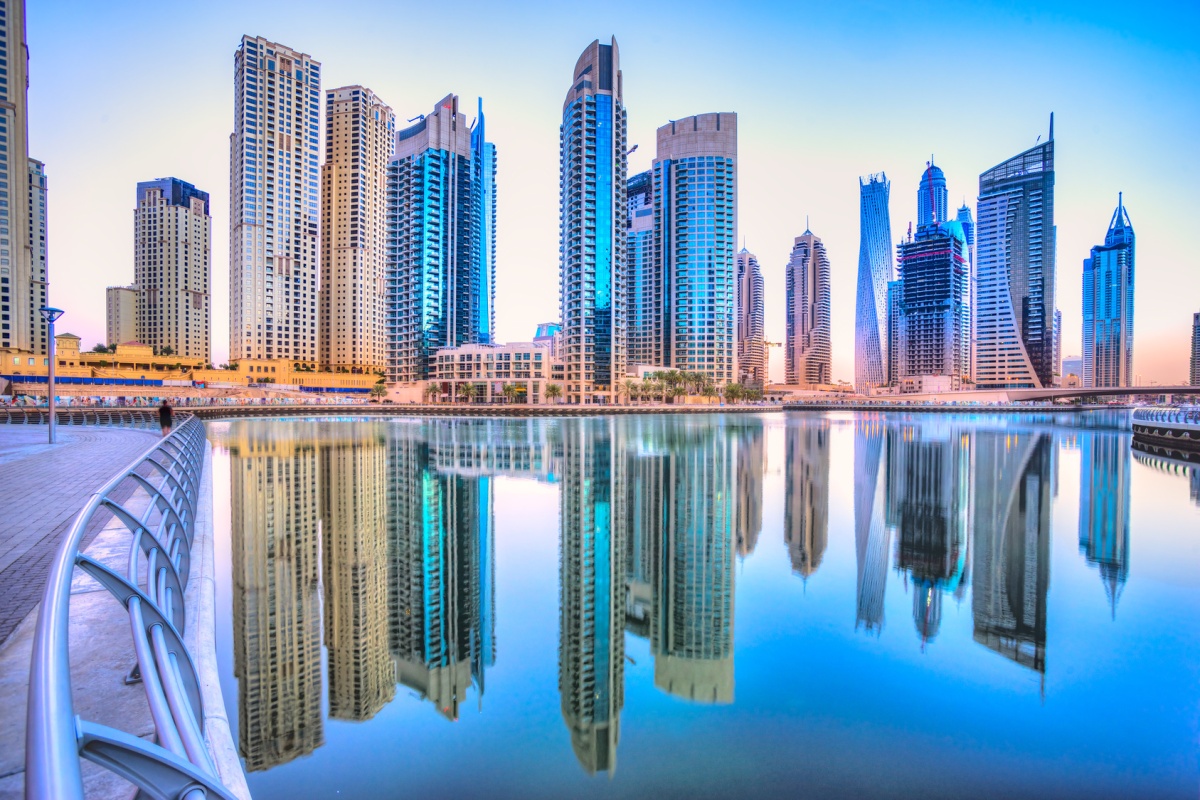 Dubai is crowned the smartest city at Expo's Global Smart City Awards
Dubai has been chosen as the Smart City of 2017 by the jury of the seventh edition of the Global Smart City Awards, announced at the Smart City Expo World Congress in Barcelona.
The Arab Emirate of Dubai's project to adopt Blockchain Technology at a city scale earned the City award of 2017. The jury valued its effort to lead global thinking and deployment of blockchain technology in applicable government services as well as its commitment to support the creation of a blockchain industry empowering start-ups and businesses.
In the Innovative Idea category, the winner was Marketplace.city, a platform allowing public sector innovators to find, research and implement new technological solutions.
The platform focuses on city needs and outcomes, recommending relevant products, solutions and case studies implemented in other cities. The jury highlighted how useful this would be to connect cities and exchange best practices.

The Argentinian capital's Cuidemos los alimentos food care programme won the project category for its effort to implement a sustainable food policy raising community awareness on food waste and changing consumption patterns through the implementation of recycling initiatives and training in schools. The social and cultural change of mentality involved in such initiative was praised by the members of the jury.

The Amsterdam Circular Innovation Programme by the Dutch capital, achieved the Circular Economy award for developing a circular economy policy at a city level integrating different fields such as local production of sustainable and seasonal food, local production of electricity and improvement of the recycling chain waste cycle.
The Safe Cities award went to Shenzhen's Global-First All-Scenario Intelligent Transportation Solutions or "Traffic Brain". The project uses a big data platform, a data resource pool and a deep learning system capable of identifying all data and reducing traffic congestions and accidents thus improving public safety.
This platform allows traffic control, gathers data and enhances data usage by 200 per cent increasing road capacity by 8 per cent.

Also within the transportation sphere, SEAT's Easy Urban Mobility: Towards the Digital World project earned the Mobility award for an innovative concept that puts shared and connected mobility services at its core.
It incorporates the scope of car sharing and the possibilities afforded by the sharing economy, while aligning with the undergoing digital transformation process.

The last category, Data & Tech project, rewarded Yanbu's Royal Commission Smart City aiming to improve citizens' quality of life through such initiatives as the deployment a new fibre network, building a smart lighting control system, improving mobility, creating a big data platform, and developing an Integrated Communication Platform (ICP).

The awards were presented during a Gala held at the Smart City Expo World Congress 2017.
If you like this, you might be interested in reading the following:
Check out the latest news from Smart City Expo World Congress 2017
at our dedicated hub
Dubai's bid to be fist gov on the block
Dubai Office to put in place technology to create the first blockchain-powered government in the world by 2020
Dubai advances blockchain strategy
The trade finance and logistics blockchain-based solution aims to replace paper-based contracts with smart contracts