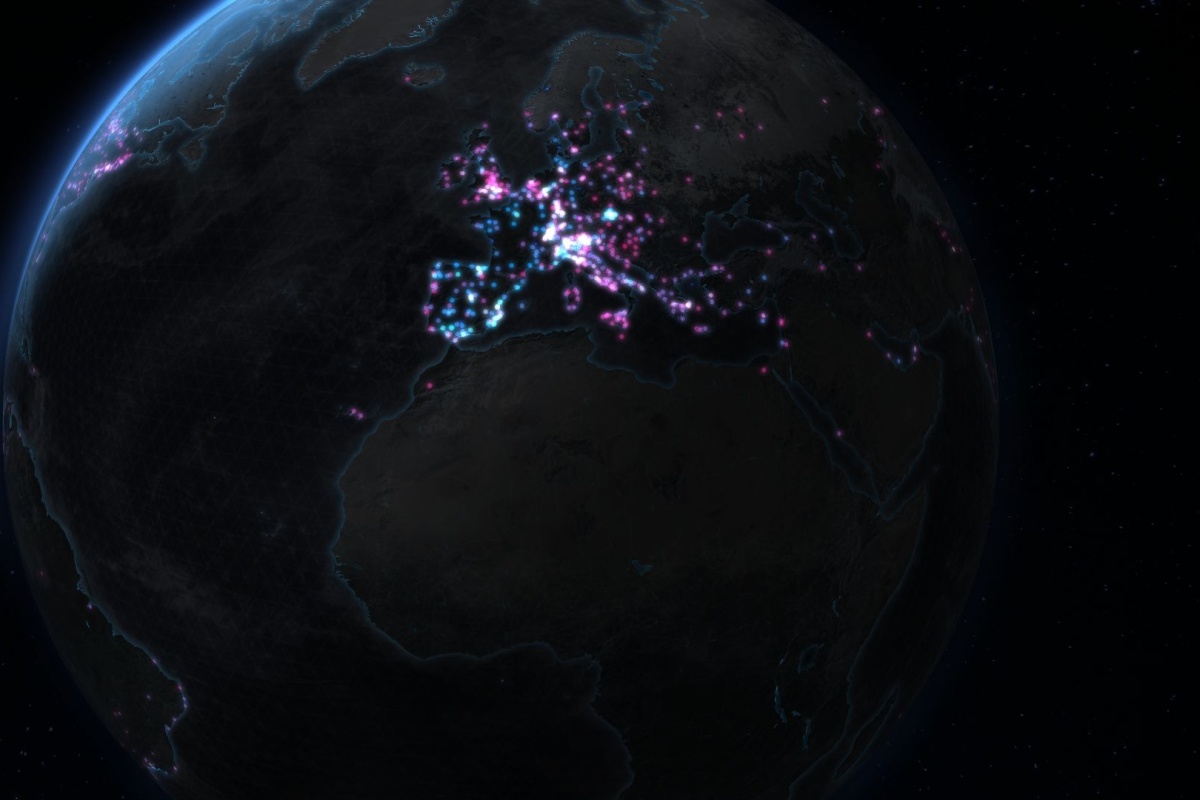 A visualisation of bike-sharing data from around the world
Ito World has introduced a global bike-sharing data feed which curates and integrates the disparate data of schemes around the world.
The transport information company claims it is the first product to provide a commercially available, aggregated bike-sharing data set as a single high-quality real-time data feed.
Ito World works with bike scheme operators around the world such as Santander Cycles in London and Citi Bike in New York to consolidate public bike-share data and show the locations of the bikes and docking stations in real-time.
Its mobility data platform, which can deal with a variety of data formats, automatically quality-assures and standardises the data sets, said Ito World. It then delivers a single aggregated feed, for which the appropriate licence agreements are already in place, that customers can easily integrate into their mobility solutions.
"Bike-sharing has matured in recent years from something experimental to a key component of urban transportation in much of the world. Cooperation between companies like Ito World and the public and private operators of these systems is accelerating the adoption of bike-sharing by new users," said Mitch Vars, IT director at Nice Ride Minnesota -- one of the bike-share schemes included in Ito World's data feed.
"Standardisation of bike-share data will unlock even greater potential as the mode continues to evolve."
The global bike share data feed will help cities and bike share operators promote the existence, location, and availability of bike-share schemes, encouraging greater use and adoption. It will put bike share options front-of-mind as users plan their journeys, helping to make all schemes easily accessible to all, according to Ito World.
The product is a step towards making bike-sharing a more integral and integrated form of mobility for citizens and visitors in cities across the globe.
"The global bike-sharing phenomenon is showing no sign of putting on the brakes, and the UK's cycling culture, in particular, is booming. We believe that in the future, bike-sharing will be one of the key parts in a smart, fully-connected transportation network that transforms how people move around a city," added Johan Herrlin, CEO, Ito World.
"We hope that our global bike share data feed will help make it easier to connect potential users with bike-share schemes around the world, ultimately getting more people on two wheels."
Public bike-sharing schemes now operate in over 1,175 cities with 2,294,600 bikes on the streets. In the UK, 17 towns and cities have public bike sharing schemes with another five in development.
The bike-share data feed is the first non-public transport product to be launched by Ito World and forms the start of the company's non-public transport mobility data product line.
If you like this, you might be interested in the following:
London and Chicago lead in bike-share usability
Stage Intelligence's survey of bike-share in four major cities reveals the need for better bike-share scheme management
If it moves, Ito Motion can visualise it
Ito World is launching its first off-the-shelf product which helps transportation and infrastructure professionals easily visualise data
Simplifying bike-share schemes
Stage has announced an introductory offer to allow small-to-medium bike share operators to leverage AI