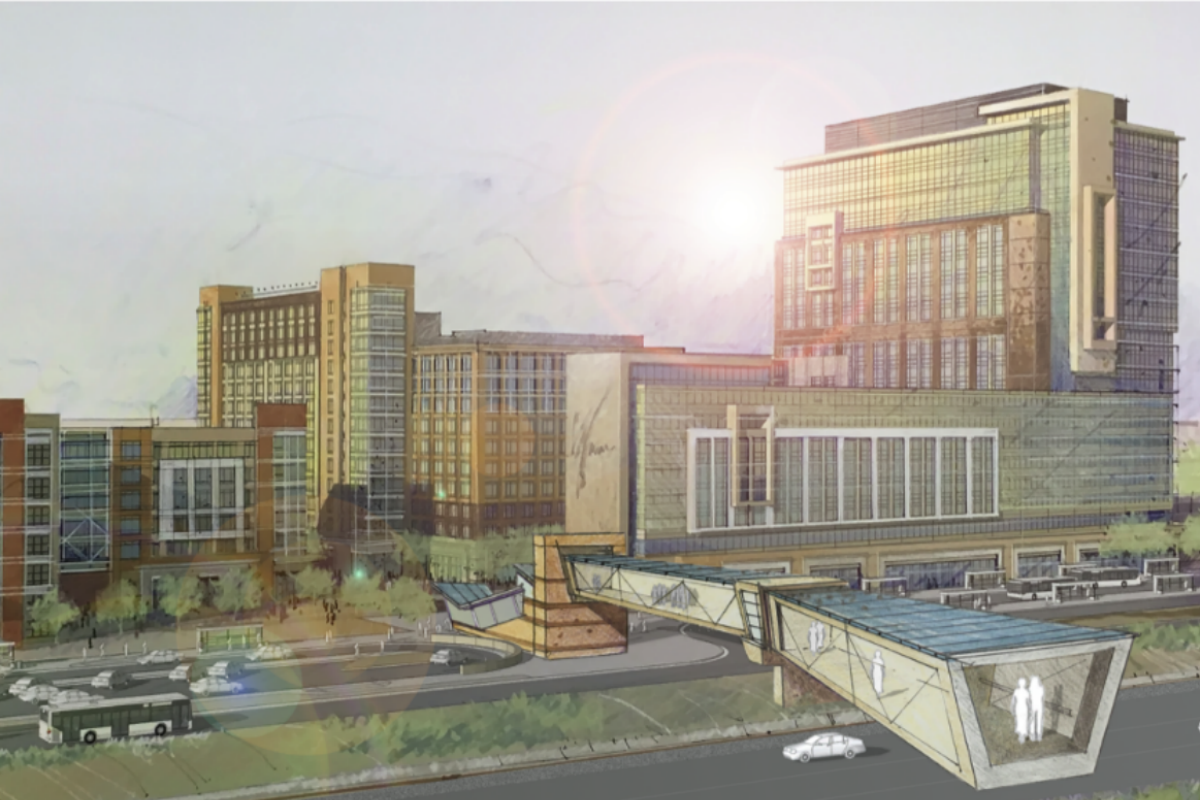 Construction of Gramercy is expected to begin in Spring 2017
Private equity firm 22 Capital Partners has completed its Gramercy District future smart city project team with the addition of AECOM's Tishman Construction unit, Trinity Group Construction and DVA Architects.
The construction groups will team up as joint general contractor for Phase 1A of the 2.5 million square foot development in Loudoun County, Virginia. Greystar will provide preconstruction consulting and property management services.
The four firms join existing project team members: Bowman Consulting Group; McGuire Woods; and Benton Potter & Murdock.
Gramercy District will be the first smart city in the region and one of the first in the country. "The goal is to integrate the 22 CityLink platform with existing real estate protocols to create a 'Smart City In-a-Box,' and to build a repeatable, highly-efficient, sustainable and economically viable model," said Tom McConnell, executive vice president of Gramercy District.
"Creating a seamless integration of technology and real estate infrastructure design from the start of the construction, combined with a holistic approach to development is the most critical piece when designing a smart city," he added.
"We've put together a team known for their expertise in the design and construction of commercial, residential and retail developments, who are forward thinking, ready to embrace how technology can improve our city's overall experience."
Phase 1A of the project includes a 268-unit, seven-story luxury apartment building, 26,000 square feet of retail, rooftop amenities and five stories of structured parking. Technology will be closely integrated with every aspect of the project, from the building systems to the parking and retail. Other key focuses of the project will be sustainable land use, community transformation, and work-life integration.
"This exciting project highlights the transformative role cutting-edge technology is playing in today's society – and we are thrilled to be at the forefront of constructing a new wave of smart cities," said Dan McQuade, group president, of AECOM's Construction Services.
"Particularly noteworthy about the Gramercy District is that this project brings experts from a wide range of industries together to utilise innovations in technology that will better the way a community lives, works, and socialises."
Construction is expected to get underway in the Spring of 2017 and completed by late 2018