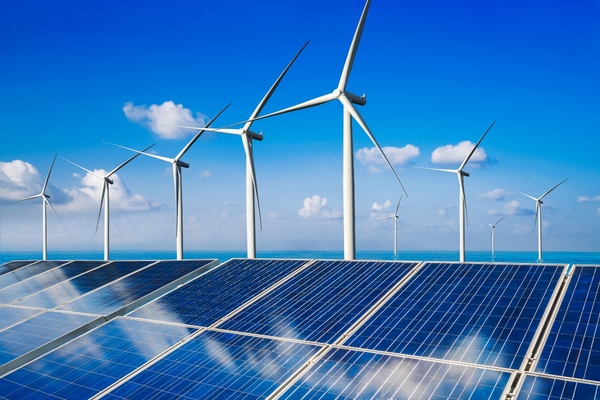 The companies want to eliminate barriers to Rec acquisition and monetisation
Two Singapore-based greentech firms have developed an end-to-end renewable energy certificate (REC) ecosystem, which makes use of artificial intelligence (AI) and blockchain.
Artificial intelligence of things (AIoT) specialist, Envision Digital International, and T-RECs.ai, an AI and blockchain-based Rec trading platform, have joined forces to provide what they claim is a "streamlined, seamless and cost-effective way" for small and large renewable energy asset owners across the world to acquire Recs, offer their supply of Recs to match the exact demand from renewable energy buyers, and generate new revenue streams.
Demand for Recs
The demand for Recs has intensified as many corporations are aiming to achieve 100 per cent use of renewable energy across their business operations and decarbonising their entire supply chains. Many renewable energy asset owners or providers have, however, traditionally resisted registering for Recs due to financial costs that must be paid upfront, an asset verification and auditing process that takes months, and no guarantee of sales after the Recs are eventually acquired.
As electricity generated from renewable energy sources is indistinguishable from that produced by any other source, the only way for corporations – or renewable energy buyers – to show proof that they are meeting their global green commitments is to purchase Recs. Each Rec certifies that the bearer owns one megawatt-hour of electricity generated from a renewable energy resource.
Envision Digital and T-RECs.ai want to eliminate barriers to Rec acquisition and monetisation. Envision Digital's AIoT-powered smart energy management software platform EnOS is used to connect and manage more than 63 million smart devices and 180 gigawatts of energy assets globally. By being fully integrated with T-RECs.ai's REHash's platform, EnOS's proprietary monitoring and advanced analytics capabilities can help renewable energy asset owners track their green assets' performance, lifecycle and return on investment in real-time.
"We are convinced that technology – for both industrial and digital application, is key to driving inclusive and economically viable decarbonisation"
The new end-to-end ecosystem will allow Envision Digital's global customer base of utility scale, industrial and commercial renewable energy asset owners to pull verified and relevant renewable asset information directly from EnOS when using T-RECs.ai's REHash platform to register for Recs.
The companies claim that the result is a radical reduction of the time taken for renewable energy asset owners to acquire Recs, from three months to less than a week. The acquired Recs are then put on sale on T-RECs.ai's marketplace, with renewable energy asset owners only charged the financial cost of acquiring a Rec after it has been purchased.
"At Envision Digital, we are convinced that technology – for both industrial and digital application, is key to driving inclusive and economically viable decarbonisation. Our digital solutions, and notably our operating system EnOS, enables efficient interactions between renewable energy asset owners and corporations participating in the green economy," said Sylvie Ouziel, international president, Envision Digital.
She added: "We are therefore excited to share the first major development of our partnership with T-RECs.ai. Our customers will now not only use our AIoT system to enhance the productivity and efficiency of their energy assets in real-time, but also leverage its data, algorithms, interoperability and control functions to realise new revenue opportunities from offering Recs to RE100 and other like-minded companies. We will continue to innovate on the technology and business model fronts to support the economic journey to net zero."
Pilot project
As part of a successful pilot project in June 2020, two Envision Digital customers that collectively own a total of 21.2 megawatts of rooftop solar assets in Tianjin and Guangdong, have had their Recs successfully registered and verified through T-RECs.ai's REHash platform, and transacted.
"We are bridging a longstanding gap in the market where there is strong demand from renewable energy users who do not know who or where to procure the Recs they need, and many renewable energy providers who have excess supply," said Kang Jen Wee, founder and CEO, T-RECs.ai.
"This new ecosystem therefore streamlines the process of acquiring RECs and facilitates their sales using AI matching capabilities on our marketplace – but without any of the previously associated financial or fraud risks."
You might also like: