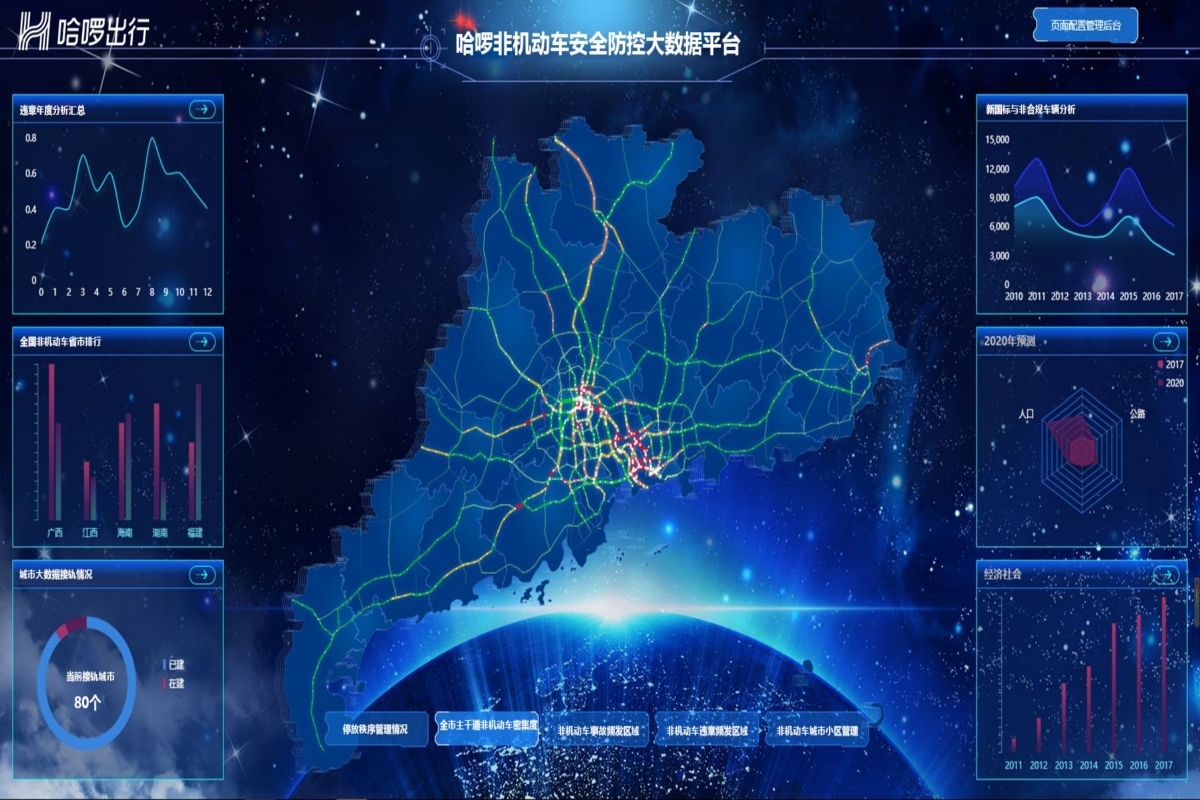 Hellobike's non-motorised vehicle safety management system
Sustainable transport specialist, Hellobike, has unveiled three artificial intelligence-based (AI) shared mobility technologies at the 2020 World Artificial Intelligence Conference (WAIC2020), taking place virtually between 9-11 July.
Hellobike, which operates in more than 360 Chinese cities, showcased its independent research and development into solutions that enable cities to create convenient, greener urban transportation ecosystems. The theme of the virtual event is "Intelligent Connectivity, Indivisible Community".
Road safety system
The non-motorised vehicle safety management system, fixed-point return and Hermes road safety system make use of AI, big data, cloud infrastructure and the Internet of Things (IoT). Hellobike said its latest technologies usher in "the 3.0 era" of China's bike-sharing industry: "a new model that sees shared bicycles organically integrated into the urban public transportation ecosystem".
Through strengthened cooperation between transport providers and municipal governments, the 3.0 era provides a systematic mechanism to help Chinese cities tackle unique operational challenges, address parking management, and streamline shared bike deployment and distribution.
Vehicle safety management system: based on insights gathered from mining big data, Hellobike found that use of non-motorised vehicles can lead to chaotic, unsafe road conditions. To address this, it has partnered with local governments to develop non-motorised vehicle safety management systems tailored to each city's unique traffic conditions.
Using video AI technology for data collection and situation analysis, as well as spatial data, Hellobike aims to help cities establish new vehicle management systems built upon data visualisation, intelligent data processing and smart decision-making applications.