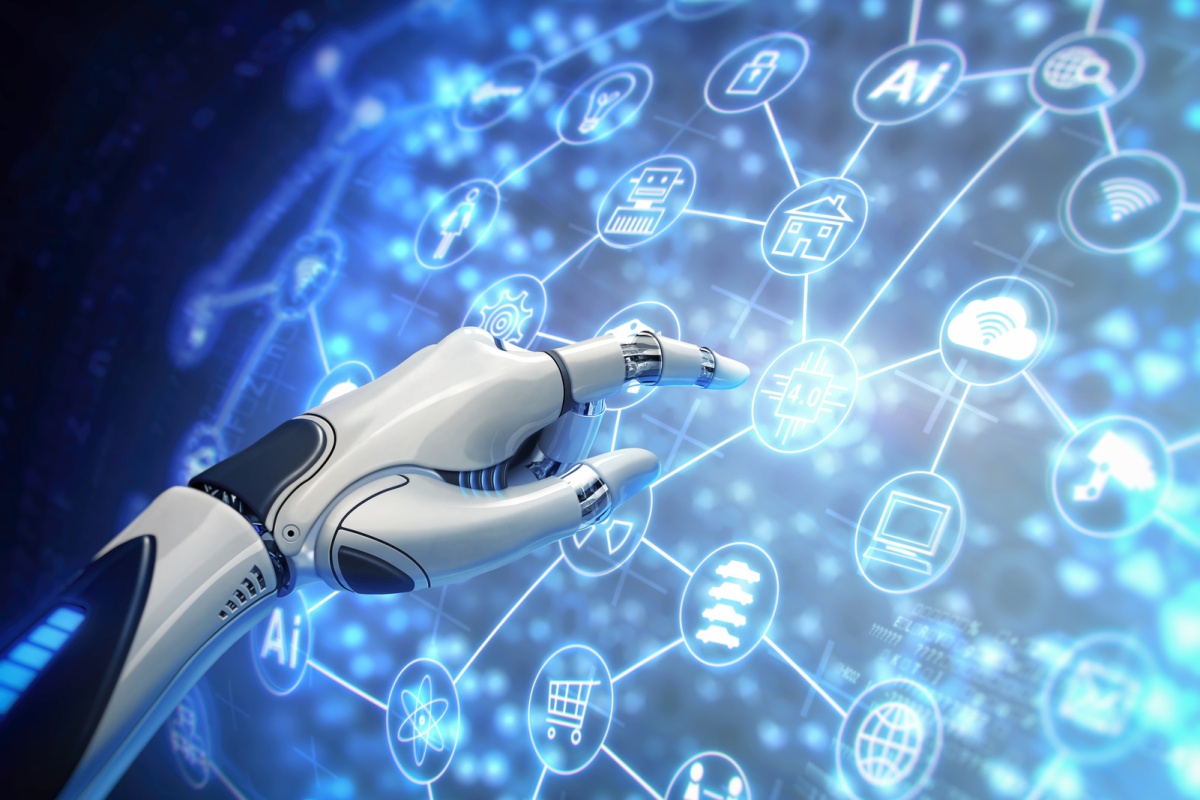 A "systems leadership" approach is needed, says the World Economic Forum
Founder and executive chairman of the World Economic Forum, Klaus Schwab, is calling on leaders to adopt a "systems leadership" approach if they are to harness technological advances in the Fourth Industrial Revolution to solve critical global challenges.
Shaping the Fourth Industrial Revolution, published ahead of the World Economic Forum's 48th Annual Meeting, which takes place on 23-26 January in Davos-Klosters, Switzerland, provides a practical guide to understanding 12 sets of emerging technologies from a systems perspective and better appreciating the rules, norms, institutions and values that shape their development and use.
Such an approach is necessary, Schwab argues, given the unprecedented speed at which technology is developing, which makes outdated and redundant the approaches of governments, regulators and companies on which we rely to manage the impact of technologies.
Schwab's response is for leaders to adopt a "systems leadership" approach to ensure that developments in technology are not able to occur without parallel consideration being given to rules, norms, values and infrastructure.
Unless technology develops within an inclusive and sustainable governance system, the Fourth Industrial Revolution could exacerbate income inequality and leaving billions of people behind, while wasting the opportunity to deploy technology to help address global challenges.

"It took the world more than a decade to develop a collective response to climate change. If we take the same amount of time to respond to the Fourth Industrial Revolution, we will have lost the opportunity to influence the development of the technologies that shape the way we work, live and act. If we act now, we have the opportunity to ensure that technologies – such as artificial intelligence – sustainably and meaningfully improve the lives and prospects of as many people as possible," said Schwab.

The book calls on leaders to rapidly adopt the concept of agile governance of technologies, matching the nimbleness of the technologies and the private-sector actors who create them in constantly updating and rethinking rules in collaboration with other sectors. For businesses, greater experimentation with new technologies and greater investment in people and skills are required to maximise firms' ability to develop and bring to market winning innovations.
Shaping the Fourth Industrial Revolution, co-authored by Nicholas Davis, WEF's head of Society and Innovation, draws on the contributions of more than 200 of the world's leading technology, economic and sociological experts to present a practical guide for citizens, business leaders, social influencers and policy-makers.

The preparation of this book has also led to the creation of the Centre for the Fourth Industrial Revolution in San Francisco, soon to be supported by a network of affiliated centres around the world, to establish an agile governance cooperation platform for business and government.
If you like this, you might be interested in reading the following:
Meeting the challenges of rapid urbanisation
The World Economic Forum puts private-public cooperation at the heart of sustainable urban development in a new report
Private sector investment needed to unlock digital potential
Digital transformation across industries could save millions of lives and trillions of dollars in cost, says World Economic Forum analysis
Public-private cooperation is the key to a sustainable future
A WEF report says meeting the challenges of urbanisation relies on dialogue and engagement between multi-stakeholders