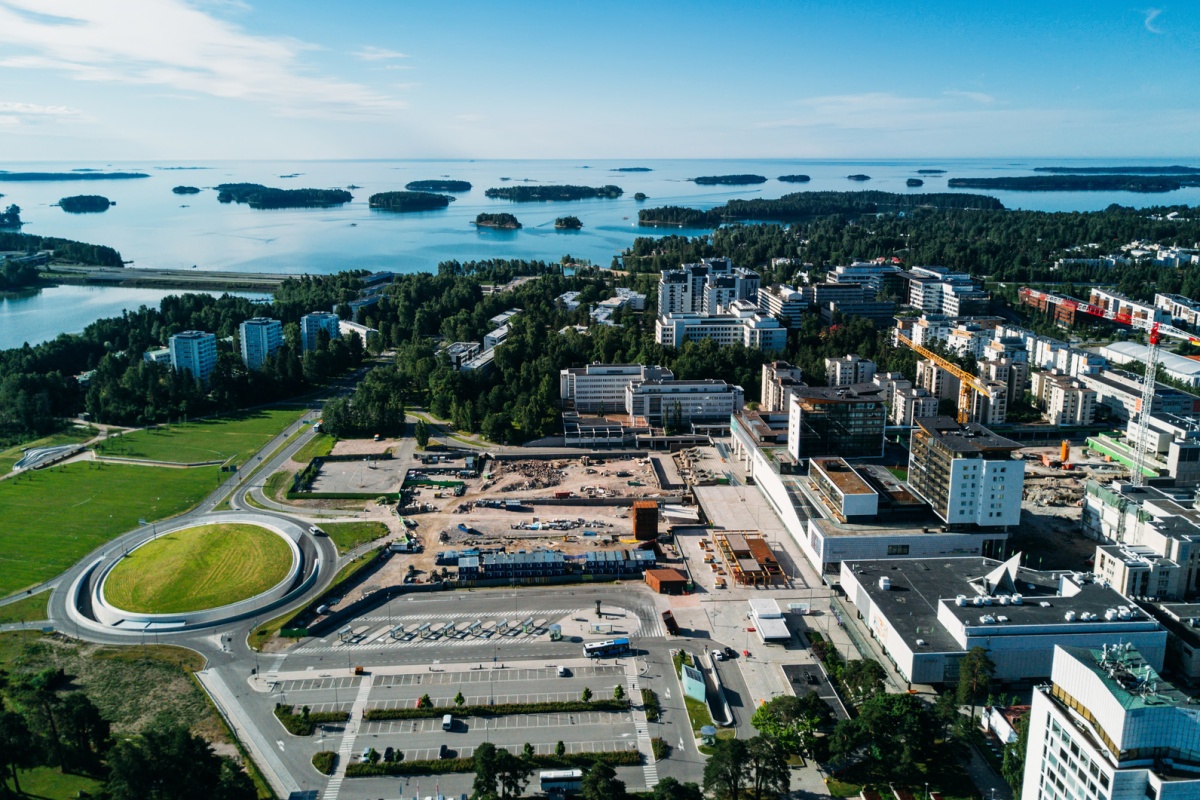 Espoo in Finland is named as one of the Smart21 communities by the ICF
Canadian, Australian and Taiwanese cities have dominated the 2018 world's Smart21 Communities semi-finalist list.
The Smart21 represent the best models of economic, social and cultural development in the digital age.
The 2018 awards programme focuses on the theme of humanising data, which explores the intersection between big data and open data, and the impacts of a data-driven economy on communities.
"This year's list contains more surprises than we have seen in a long time. Over half of them are Canadian communities that have been working on their programmes for years and arrived on the list. We also see Taiwan and Australia continuing to embrace broadband and the ICF Method effectively," said Louis Zacharilla, co-founder, ICF.
"While these are diverse places, they all connect this year as places that take the humanisation of data seriously. Data has no value unless it is put in the service of a better, more prosperous region, city or town."
Selection of this group of cities and counties begins the eight-month process through which the Intelligent Community Forum (ICF) will name one of them as its 2018 Intelligent Community of the Year.
The city chosen as the Intelligent Community of the Year will be announced next year on 7 June at the ICF global summit in London.
The Smart21 are selected by ICF based on quantitative and qualitative data submitted to the Forum, which are evaluated by a group of analysts led by Dr Norman Jacknis, CIO, Westchester County (New York) and a former Cisco executive.
The analysis is based on the six intelligent community indicators, which provide the conceptual framework for understanding the factors that determine a community's competitiveness in economic, social and cultural terms.
The ICF's Smart21 Communities of 2018, in alphabetical order, are:
Adelaide, South Australia, Australia
Chiayi City, Taiwan
Espoo, Finland
Hamilton, Ontario, Canada
Hudson, Ohio, USA
Ipswich, Queensland, Australia
Issy les Moulineaux, France
Kelowna, British Columbia, Canada
Kinmen County, Taiwan
Niagara Falls, Ontario, Canada
Olds, Alberta, Canada
Parkland County, Alberta, Canada
Pickering, Ontario, Canada
Sarnia-Lambton County, Ontario, Canada
St. Albert, Alberta, Canada
Sunshine Coast, Queensland, Australia
Tainan City, Taiwan
Taoyuan, Taiwan
Western Valley, Nova Scotia, Canada
Winnipeg, Manitoba, Canada
York (Regional Municipality of), Ontario, Canada
If you enjoyed this, you may wish to view the following:
Bristol overtakes London as the UK's smartest city
Index shows forward momentum in the UK smart cities movement since first Index published 18 months ago
Esri launches location-based solution for communities
Hub includes government data and spatial analytic capabilities that were previously only accessible to internal staff
Melbourne wins intelligent community award
Communities in the awards programme are evaluated based on six intelligent community indicators