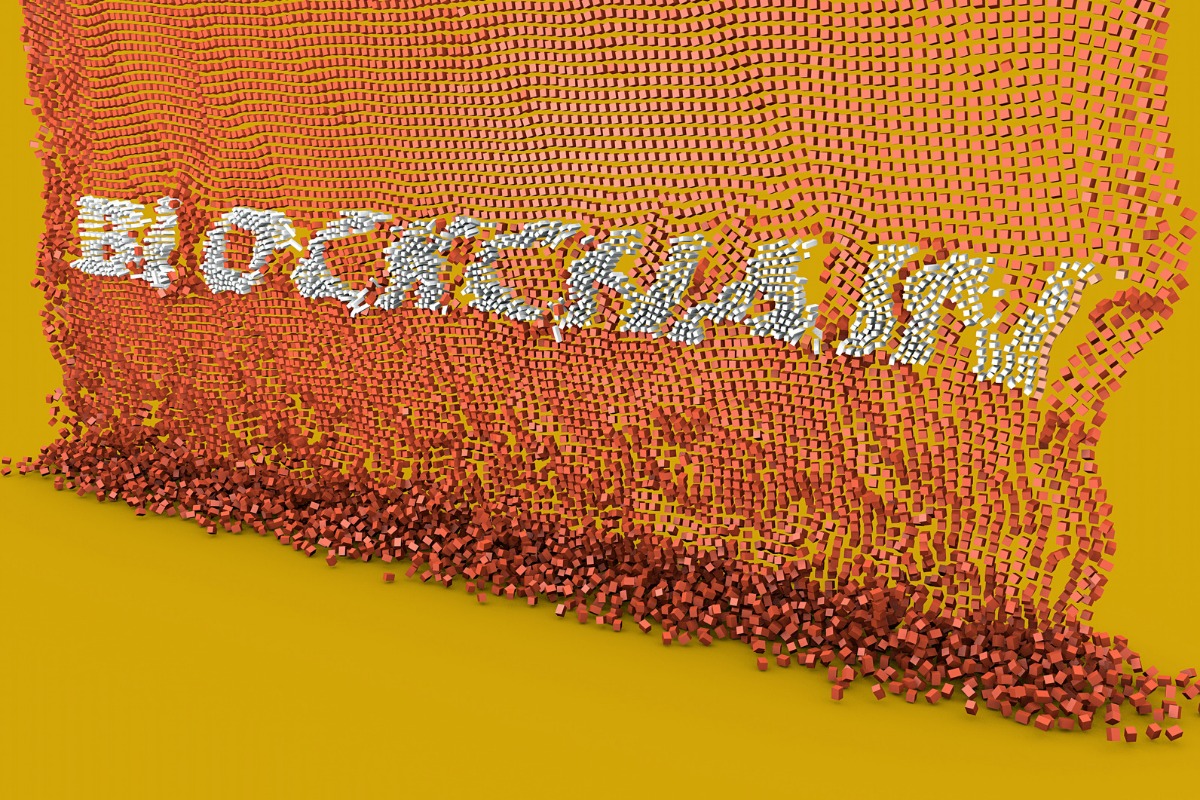 Many bankers surveyed predict the commercial adoption of blockchain by 2020
Four out of five financial institutions expect to see commercial adoption of blockchain technology by 2020 with half of them already investing or planning to invest during 2017, a new study reveals.
The global survey report Blockchain Technology: From Hype to Reality, released by Infosys Finacle, also found that one third of respondents expect to see mainstream blockchain adoption by 2018. More than 100 business and technology leaders from 75 institutions participated in the study conducted by LTP.
The findings indicate that blockchain roll out would be prioritised in business areas where it can significantly improve transparency, automate processes across enterprises as well as reduce settlement and transaction time.
According to the study more than two thirds of banks (69 percent) are already experimenting with permissioned blockchains, while half are either working with FinTech start-ups or technology companies to augment their blockchain capabilities. The average investment in blockchain projects in 2017 is expected to be about USD 1 million.
The top five use cases that are expected to go to production are: cross border payments; digital identity management; clearing and settlement; letter of credit process; and syndication of loans.
"This research reaffirms our belief that the blockchain technology has potential to help banks reimagine banking processes. The technology can help banks automate inter-organisation processes, significantly improve transparency and reset existing operational benchmarks," said Sanat Rao, chief business officer and global head, Finacle.
"Several progressive organisations have already executed pilots to validate these propositions. We believe, in the coming quarters, the industry will experience greater momentum towards rolling out lab-pilots to real-life use cases."
Finacle is a universal banking solution from EdgeVerve Systems, a wholly owned subsidiary of Infosys. It addresses the core banking, e-banking, mobile banking, CRM, payments, treasury, origination, liquidity management, Islamic banking, wealth management, and analytics needs of financial institutions worldwide, the company added.
If you like this, you might be interested in reading the following:
IBM debuts blockchain ecosystem
The ecosystem programme is aimed at innovators including VCs, start-ups, system integrators, independent software vendors and enterprise developers
smartcitiesworld.net/news/news/ibm-debuts-blockchain-ecosystem-1189
Blockchain centre of excellence for Mauritius
Cybersecurity firm WISeKey is helping the country position itself as a key player in the blockchain space
smartcitiesworld.net/news/news/blockchain-centre-of-excellence-for-mauritius-939
Blockchain virtual currency pilot
A project between Mizuho Financial Group and IBM could potentially lead to the introduction of new types of financial services
smartcitiesworld.net/news/news/blockchain-virtual-currency-pilot-644