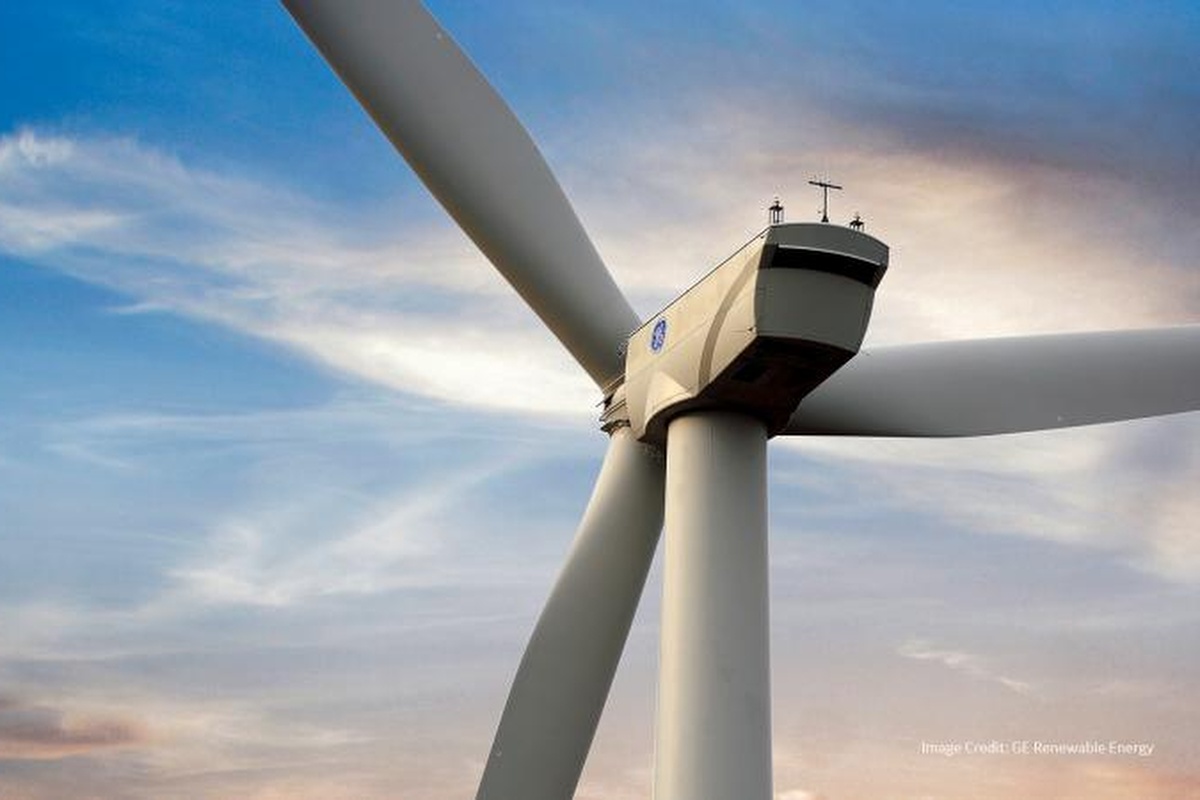 GE Renewable Energy will provide its latest generation of 3.6-137 wind turbines
GE Renewable Energy is helping Jordan meet the power requirements of over 150,000 homes and reduce carbon emissions by 233,800 metric tons annually. The company will provide its latest generation of 3.6-137 wind turbines to Mass Energy Group Holding, a subsidiary of Mass Global, to develop a 100 MW wind project in the country.
This will be the first windfarm in Jordan for both GE and Mass Global and builds on their longstanding business relationship. GE Renewable Energy and its consortium partner Elecnor signed a contract for the engineering, procurement and construction of the project.
Set to be operational by the end of 2019, the Mass Wind project supports Kingdom of Jordan's commitment to meeting its renewable energy targets, outlined in its Vision 2025, to increase the share of renewable energy in the total energy mix to 11 per cent and drive domestic energy production to 39 per cent.
Dr Manar Al Moneef, general manager, GE's onshore wind business, in Middle East, North Africa, and Turkey, said: "The greenfield wind project in Rashadeh is aligned with Jordan's Vision 2025 to strengthen the renewable energy sector and boost domestic energy production, and adds significant value to the economy and the local community. Through our cooperation with Mass Global for its first project in Jordan, we are proud to provide our advanced wind technology that is ideally suited for Jordan and the region's needs."
Shadi Abu Al-Khair, director general of the commercial department of Mass Jordan for renewable energy, said: "To develop this project is a milestone in our international expansion and our commitment to showcase our competencies in the energy and renewable energy sectors across the region. GE's wind technology is leveraged globally, and by working with GE, we are bringing highly flexible and efficient operations to the new wind farm that will serve Jordan's people."
GE Renewable Energy is strengthening its presence in the wind energy sector of the Middle East region having recently marked a milestone with the supply of two wind turbines to the Kingdom of Saudi Arabia and to the Dhofar windfarm in Oman. GE's global wind footprint extends to more than 35 countries with over 60 Gigawatts of onshore wind turbines installed across the globe.
If you like this, you might be interested in reading the following:
Egyptian electricity company to add 120MW of new wind power
GE will also provide local project management, testing and commissioning services on a turnkey basis
GE and ENGIE to deliver 119 MW wind farm
This is the first time GE and ENGIE have worked together on a renewables project in Australia
GE and Invenergy to build largest wind farm in US
The Wind Catcher facility is expected to be fully operational by mid-2020 and will be the world's second largest wind farm