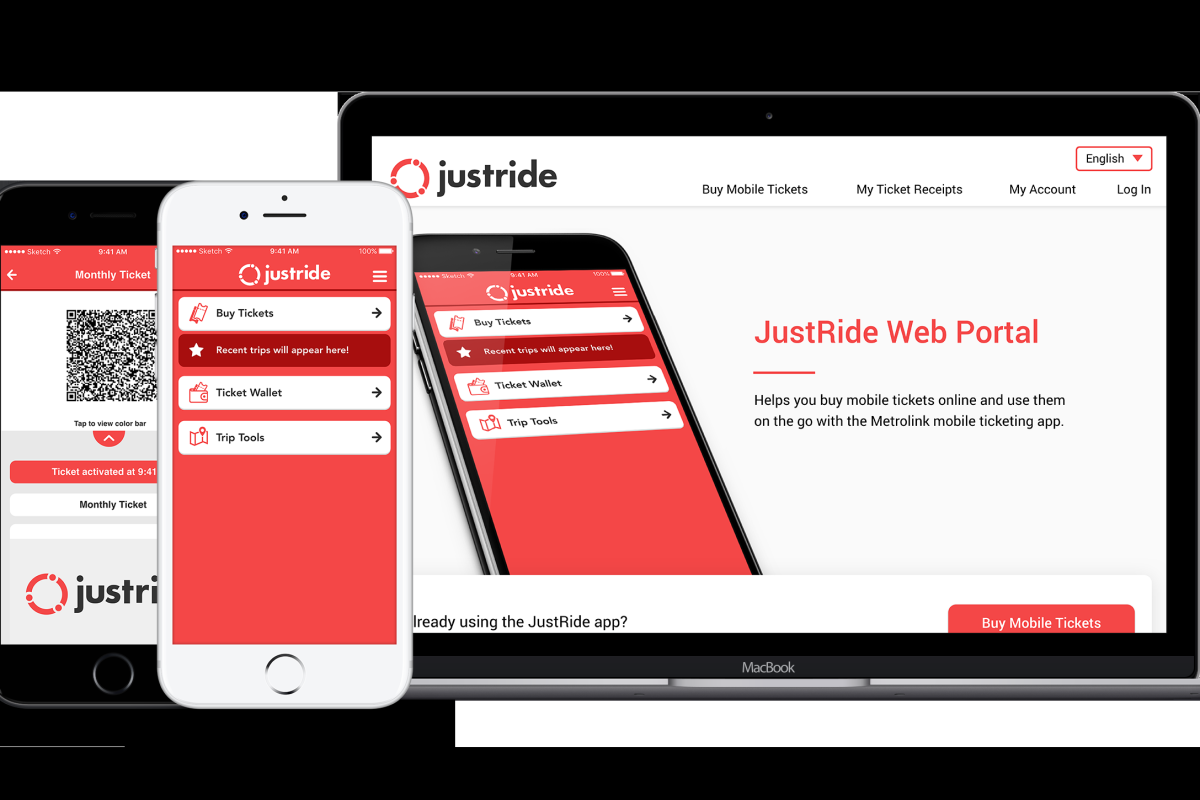 Justride allows agencies to start to deliver 'true' first/last mile experiences for passengers
Masabi, a global provider of transit ticketing and fare collection, has introduced account-based ticketing (ABT) which means passengers no longer need to buy a ticket before travelling.
The new capability for its Justride cloud-based platform was announced at the American Public Transportation Association's (APTA) Expo 2017 in Atlanta, which is the largest public transportation expo in the world.
This new development means riders no longer need to buy a ticket before boarding. They can tap using stored value from their cloud-based Justride account, paying for their journey after it has taken place at the best possible fare.
Once deployed, other transportation modes, urban mobility providers and connecting services can be added, supporting a mobility-as-a-service (MaaS) offering for a city with the public transit agency at its core.
This enables agencies to start to deliver true first/last mile experiences for all passengers linked to their transit system, the company said.
In addition to mobile barcode tickets, the multi-format platform facilitates the use of a variety of fare media, including: contactless payment cards; smartcards; digital wallets and more.
As the system is run from the Justride cloud-based back office, tokens such as mobile barcodes and smartcards can be linked together creating a seamless experience using either media type for travel.
The new system can operate a full range of fare models including flat, time-based, distance and zonal based fares. The flexible architecture enables a mix of fare types as well as pre-pay and account-based tickets.
It also enables transfer rules when moving between modes of transit, such as offering free or discounted bus journeys after completion of a subway trip, for instance. According to Masabi, the system is fully configurable in real-time providing maximum flexibility to agencies.
As Justride is a software-as-a-service offering, ABT can be enabled for all Justride customers who have rolled-out Justride Inspect, Masabi's ticket validation service, enabling them to deliver the benefits of ABT quickly and cost-effectively.
APTA Expo 2017 is taking place at the Georgia World Congress Centre in Atlanta until Wednesday 11 October.
If you like this, you might be interested in reading the following:
Edmonton opts for smart fare solution
The solution allows the three metropolitan region cities' transit agencies to collect real-time data
Mobile ticketing comes to The Hague
The JustRide system allows passengers to buy tickets anywhere and anytime on their smartphones
Mobile ticket to ride
French public transport agencies can create fully-integrated, custom branded, ticketing and trip planning applications