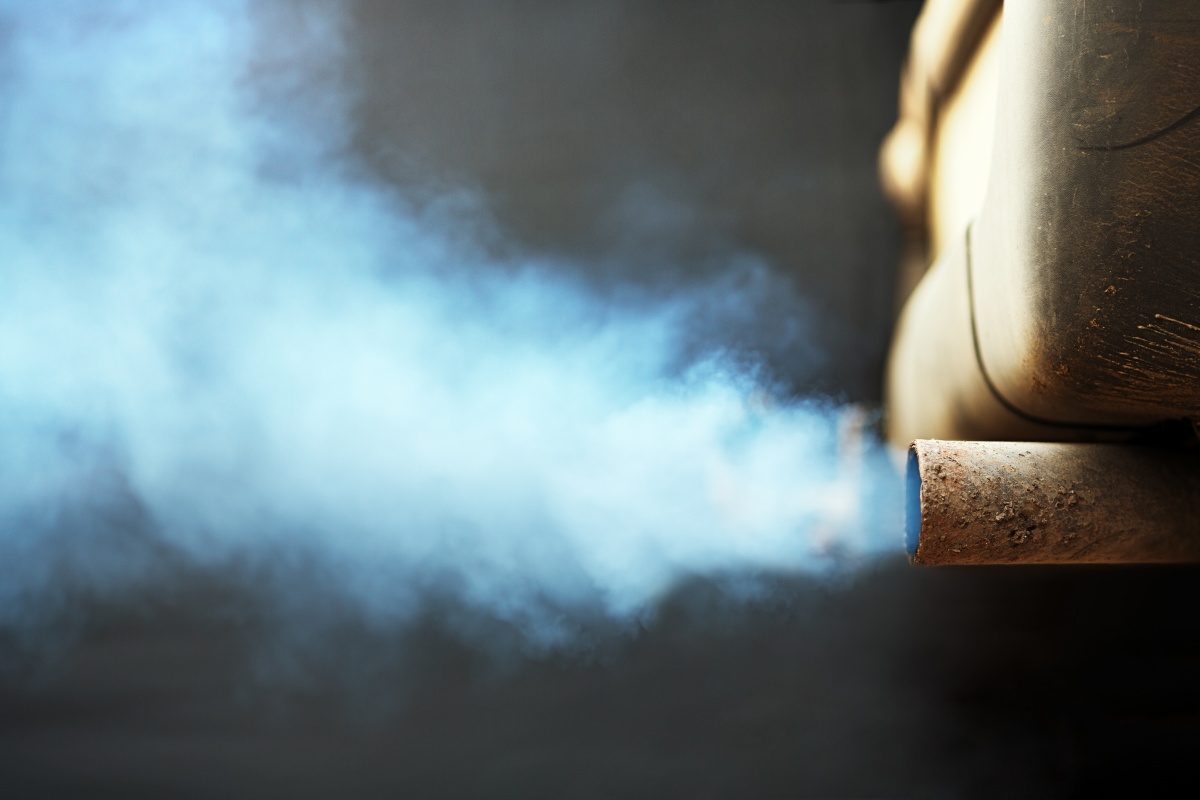 Air pollution is severely impacting the nation's health and the NHS, said Khan
The mayor of London, Sadiq Khan, is uniting city leaders from England and Wales to call on the government to ban the sale of new pure diesel and petrol cars and vans by 2030.
The cross-party leaders, representing around 20m people from towns and cities in England and Wales, will urge the government to bring forward current plans to phase out the vehicles from 2040 to 2030 to tackle the nation's growing air quality health crisis.
The call for action will be discussed on Wednesday at a national air quality summit organised by the Mayor of London, the UK100 network of local government leaders, and the Institute for Public Policy Research (IPPR). The summit will see city leaders, Members of Parliament and the Environment Secretary Michael Gove discuss plans to improve the country's air quality.
Together, the city leaders will reiterate their commitment to working together to reduce emissions and tackle pollution for the good of the country. In addition to taking strong action in their own areas, this will include calling for the earlier phasing out of diesel and petrol vehicles, an enhanced Clean Air Fund from government and manufacturers that will support Clean Air Zones, a targeted national vehicle renewal scheme to replace older polluting vehicles, and a Clean Air Act that sets strict air quality limits.
"Air pollution is not an isolated problem, it's a national health crisis. Our country's filthy air is shortening lives, damaging lungs, and severely impacting on the NHS," said Khan. "That's why we're bringing together city leaders from across England and Wales to put this at the top of the agenda.
"We have to take bold action, but while we're all doing what we can, we need government support to do even more. Banning the sale of new petrol and diesel vehicles by 2030, providing support to deliver Clean Air Zones in cities and introducing a national vehicle renewal scheme will dramatically improve our air quality and our health."
The leaders – including mayors and city leaders covering Bradford, Bristol, Cardiff, Greater Manchester, Leeds, Leicester, Liverpool, London, Newcastle, Oxford, Sheffield, Southampton and the West Midlands – will say that they want to play their part in an ambitious national plan for clean air that prioritises action to reduce road transport emissions, provides new powers to tackle other sources of pollution and creates a framework to support partnerships between local, regional and national Government and its agencies, including Highways England and businesses.
This includes:
A modern Clean Air Act that establishes strong air quality limits standards linked to World Health Organisation recommended guidelines, enforced by a new independent statutory body, with new powers and resources to ensure strong national and local action.
A targeted national vehicle renewal scheme to replace older polluting vehicles that supports drivers and businesses to change to low-emission vehicles and other sustainable forms of transport, taking special care that those on low incomes and also small businesses are helped to make the shift.
An enhanced Clean Air Fund open to all towns and cities in England funded by UK Government and motor-vehicle manufacturers. This would provide investment for cleaner buses, taxis and alternatives to car travel walking, cycling and public transport. The cities make this call at the same time as German prosecutors secure a Euro 1 billion fine from Volkswagen.
As the Government prepares to publish its Road to Zero transport strategy, a call on ministers to commit to phase out sales of new pure diesel and petrol cars and vans by 2030. This would encourage car manufacturers and other businesses to innovate, helping ensure the UK is a world leader in low emission technology. To ensure the roll out of the vital electric vehicle infrastructure needed to support this, cities should have the power to install charge points at petrol stations and private car parks that are publicly accessible.
If you like this, you might be interested in reading the following:
Google cars measure Copenhagen air pollution
A partnership between Copenhagen Solutions Lab and the tech giant is the latest initiative in the Danish city's drive to improve air quality
London mayor launches smart roadmap
Sadiq Khan publishes his plan to make London the world's smartest city and launches a city-wide tech talent initiative
Making our cities more livable
A report by McKinsey finds that smart city applications have the power to reduce fatalities, and lower the burden of disease as well as achieve other positive outcomes