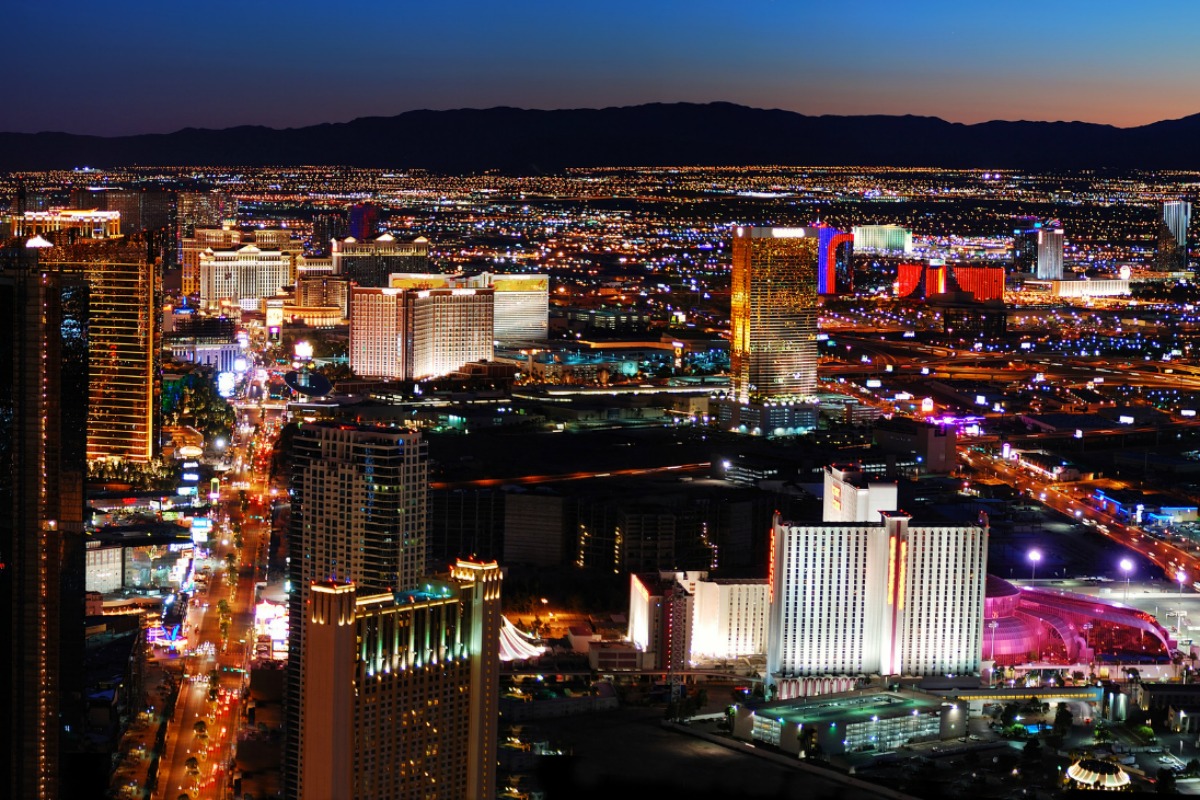 The Las Vegas project and Boulder Solar II form the biggest solar resource serving NV customers
A 50-megawatt solar power plant has been commissioned and is now serving NV Energy customers in the US state of Nevada.
The Boulder Solar II power plant, located southeast of Las Vegas, was developed, designed and constructed by SunPower. It is the 14th solar energy resource to serve customers in the state, and one of 43 diverse renewable energy projects that are helping to meet the electricity needs of NV Energy customers.
It follows the recent completion of Boulder Solar I plant and combined the two projects represent the largest solar energy resource serving NV Energy customers.
"All Nevadans benefit from the economic development associated with the construction of another new renewable energy facility in our state, and the renewable energy credits help encourage major customers with impressive sustainability goals to locate in or stay in Nevada," said Pat Egan, senior vice president of renewable energy and smart infrastructure, NV Energy.
"Additionally, our company and our customers benefit because these power purchase agreements help diversify our generation portfolio and provide long-term sources of renewable energy and capacity at a predictable and low price."
At the Boulder Solar sites, SunPower installed SunPower Oasis power plant technology, a fully integrated, modular solar power block that is engineered to rapidly and cost-effectively deploy large solar projects while maximising power generation and optimising land use.
Ty Daul, senior vice president, Americas Power Plants, pointed out that the Boulder Solar II power plant is the result of the competitive cost of solar energy today, as well as NV Energy's GreenEnergy Rider programme that helps commercial customers achieve their renewable energy goals.
"The facility is constructed with high-efficiency SunPower technology and will reliably maximise energy production on that site for decades and utilise Nevada's abundant, emission-free solar resource," he added. "We are pleased to partner with AEP Renewables and NV Energy on this important project."
Boulder Solar II is owned by AEP Renewables, a subsidiary of American Electric Power. SunPower is providing ongoing operation and maintenance services for the facility on behalf of AEP Renewables.
If you like this, you might be interested in reading the following:
Making energy sense in Nevada
The technology enables the energy company to modernise and monitor its network in a cost-effective way
smartcitiesworld.net/news/news/making-energy-sense-in-nevada-1060
DTE Energy continues modernisation of the grid with Tollgrade
Following the success of the predictive grid project in Detroit, further smart sensors will be deployed across DTE's service territories
smartcitiesworld.net/news/news/dte-energy-continues-modernisation-of-the-grid-with-tollgrade-618
AsiaPac leads on the grid
The smart grid market in Asia-Pacific is predicted to grow by more than a third over the next five years
smartcitiesworld.net/news/news/asiapac-leads-on-the-grid-521