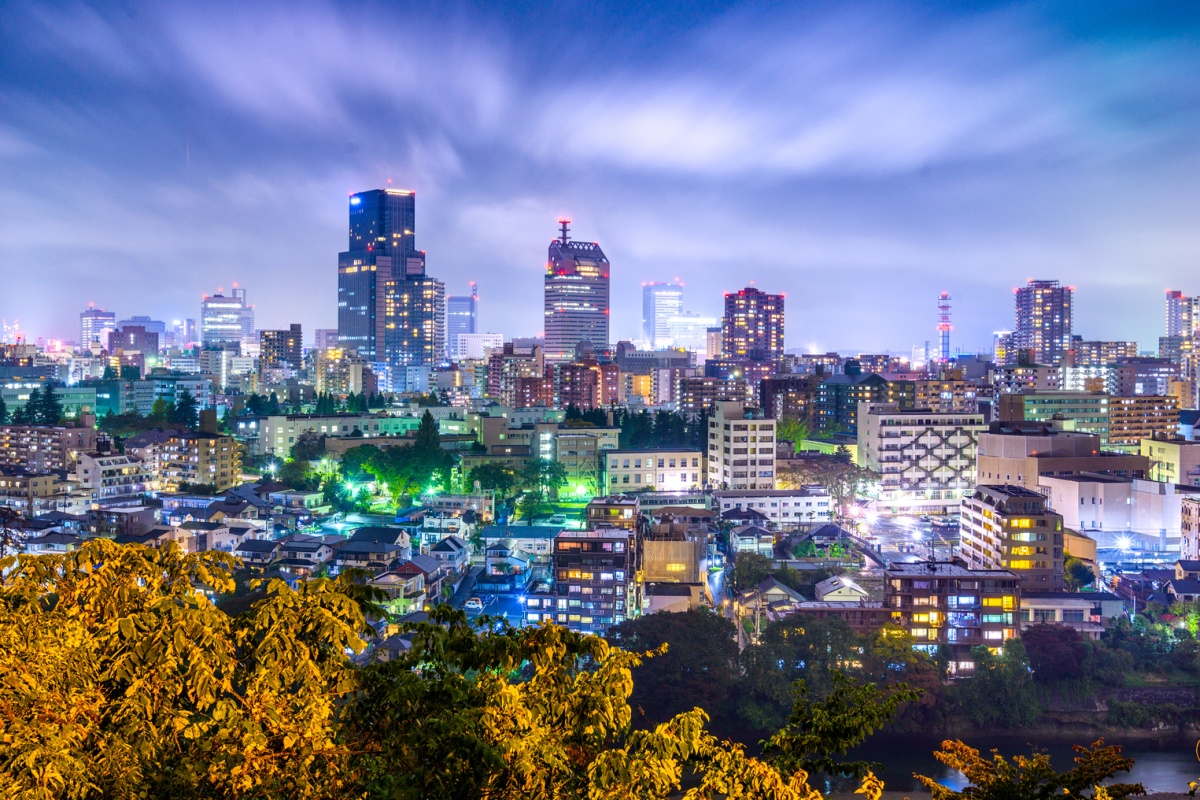 The partnership with Nokia builds on Sendai's strong ties with Finland
The City of Sendai in Japan has agreed a memorandum of understanding (MoU) with Nokia to deliver technology solutions to improve safety and security of residents and to boost local businesses.
The memorandum will establish Nokia as a long-term strategic partner to the city, which continues to recover from the 2011 earthquake and tsunami. Sendai already has existing MoUs with Docomo and Oulu in Finland, and the intention is to gain further synergies with the latest agreement with Nokia.
Nokia will provide state-of-the-art technologies such as 5G applications, multi-access edge computing (MEC), private LTE and drone systems. The agreement covers public safety management, including disaster recovery, and the parties plan to stage a joint disaster exercise next year. They will also collaborate further on public safety innovation and development.
Nokia will offer its innovation platform and other innovation programmes to universities and startups in Sendai to help the city to establish a local ecosystem and support business opportunities outside of Japan. Finally, Nokia and Sendai will co-establish a test bed for MEC and 5G applications to accelerate related use cases.
"Nokia will help us create a safer and more secure city environment for the citizens of Sendai, easy and quick access to the foreign IT market, as well as provide an MEC/5G test platform for mid-small size businesses and start-ups," said Kazuko Koori, mayor, City of Sendai.
The first joint activity will be to show public safety solutions such as the Nokia ultra compact network, Nokia Group Communications push-to-talk and push-to-video application with ruggedised devices, as well as a drone at the International Disaster and Risk Conference (IDRC) 2017 to be hosted in Sendai on 25-27 November.
Sendai is a main city in the north of Japan, with a population of more than one million. Heavily damaged by the tsunami of 2011, the city has since been recognised as the international symbol of disaster management and recovery by the United Nations.
As it is also viewed as a national strategic test zone by the Japanese government, the city will be closely watched with respect to utilisation of the latest ICT technologies to help revitalise local businesses and the community.
If you like this, you might be interested in reading the following:
Gemalto accelerates IoT adoption in Japan
IoT expenditures and investments in Japan is expected to cross the US$100 billion mark by 2018
China, Japan, and South Korea lead smart city initiatives
Strong wireless communication networks are likely to account for the regions' ability to rapidly deploy many smart city projects
Nokia secures LTE network deal in Shanghai
Deployment marks Nokia's first for LTE technology in the 700 MHz spectrum band in China