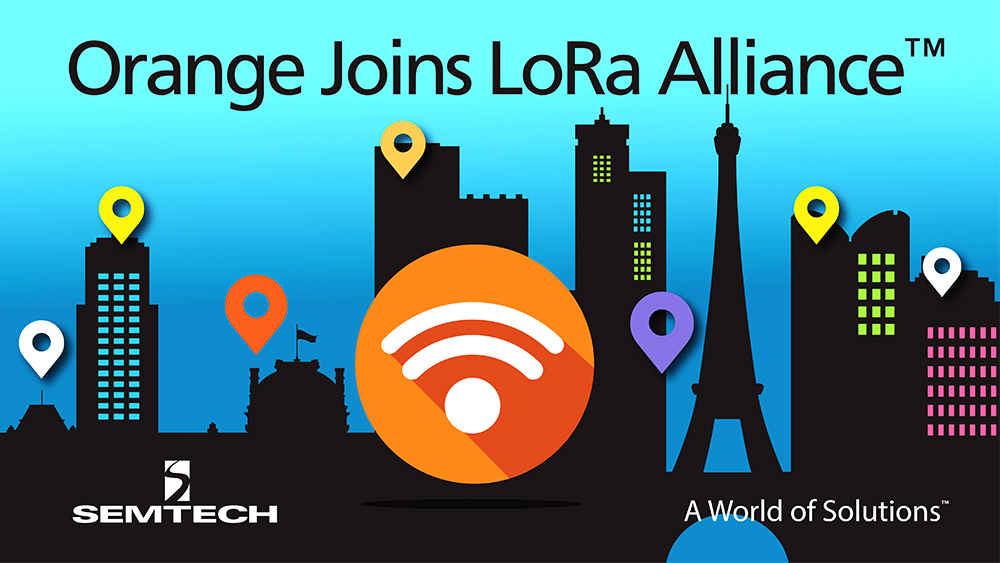 Orange out to build a platform for IoT applications
Orange S.A., one of the largest mobile network operators in Europe, has officially joined the board of the 300+ member LoRa Alliance. This move has taken the open LoRaWAN networking protocol, used in low power, wide area networks (LPWANs) for Internet of Things (IoT) applications, another step toward in becoming a worldwide standard.
In September last year, Orange announced it would build a LPWAN network based on the LoRaWAN protocol to provide the foundation for a range of smart city IoT applications.
Prior to making this decision, Orange tested the LoRaWAN protocol in Grenoble, France, with Semtech and more than 50 partner companies to ensure the network could provide a robust network able to cope with customers developing their own smart city apps and running them on the Orange network without having to build their own expensive infrastructure.
"We are happy that Orange has decided to join the board of the LoRa Alliance and become an active member in shaping the LoRaWAN open networking protocol and driving its adoption worldwide," said Marc Pegulu, Vice President and General Manager of Semtech's Wireless and Sensing Product Group.
"Having someone on board with their type of networking expertise, leadership and reach into most European countries will help ensure that the various sensors, modules, base stations, networking components and software applications offered by the more than 300 member companies in the LoRa Alliance have a common communications protocol and work well together to provide customers with the solutions and network coverage they need for their IoT, machine-to-machine and smart city applications," he said.